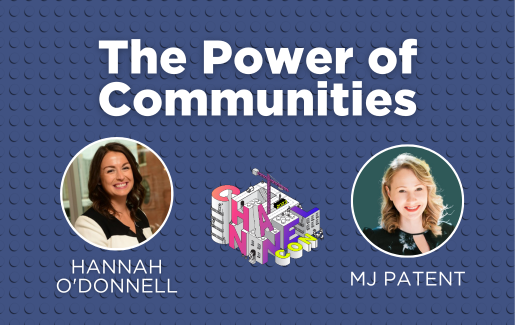 Success in tech—or any industry—is rarely achieved alone. Business leaders and other executives often note that they got to where they are by asking questions and following the advice of mentors and other leaders throughout their career. In many cases those leaders then return the favor, sharing advice and lessons learned with those coming up behind them—the next generation of tech leaders. It's a precious cycle that helps ensure long-term success and innovation.
Which is why it's important to get involved, get help and to help others. The more CompTIA members can collaborate and provide mentorship, the more successful everyone can be in fueling even more growth and innovation. To help spur more of that giveback, members of CompTIA's North America Community and Diversity, Equity and Inclusion Committee worked to create a new mentorship program designed to help match prospective mentors with those that need help.
"We talked a lot at [CompTIA's] Communities & Councils Forum (CCF) last spring about how we all collectively got to where we are today. A lot of it was attributable to mentors we had in the past and leaned on for professional development. We talked about the need to do the same for the younger generation and the opportunity to create something here within communities," said Hannah O'Donnell, vice president of sales, Collabrance and executive council member of CompTIA's North America Community.
While many business leaders may be reluctant to ask for help, they can glean tremendous value from overcoming any reservations and doing so," said MJ Patent, vice president of marketing, Logically and executive council member of CompTIA's North America Community.
"I have made so many great friendships here at CompTIA. People I can call any day, any time with what I'm struggling with or what I am seeing. I can be amongst my own people," she said. "I treat every single moment as an opportunity to learn. As I progressed in my career, I made myself comfortable with feeling uncomfortable. I really wanted to be involved in the IT industry, so I gathered my courage, walked up to CompTIA members and here I am now fully entrenched."
O'Donnell and Patent introduced Sirihaasa Nallamothu, winner of the 2023 Cecilia Galvin Scholarship given annually by CompTIA and ChannelPro Network in memory of the former ChannelPro editor.
While Nallamothu already has an impressive resume herself, O'Donnell noted that she will also rely on mentors as she continues her tech education next year in college.
"'It's important. As she develops what's next for her, she's going to need support to push forward her initiatives," O'Donnell said. "And we want her involved in CompTIA. It's important to get the younger generation involved and get new ideas pushed forward."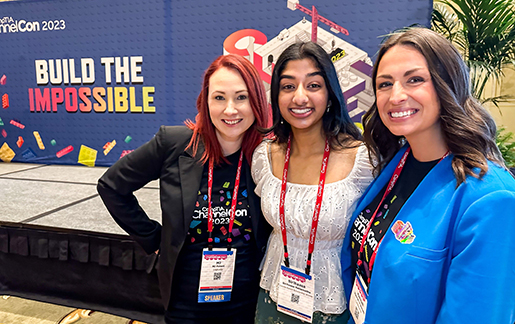 O'Donnell offered further advice for those wanting to mentor or be mentored: Always be curious and empower others yourself.
"Ask others for feedback on what you can improve. It's easy to get tunnel vision and say, 'this is the way things are.' Challenge the status quo," she said. "Also, others have empowered me to get me where I am today. Make sure you empower those around us, give others more opportunities. It starts here, with all of us. We need to bring in the next generation to do what those before us did for us."
Members of the Diversity, Equity and Inclusion Committee noted that CompTIA coordinators will match mentors and mentees based on need and areas of expertise. Once matched, an email from CompTIA will be sent to both parties, who can then begin engaging.
The duration of each mentorship relationship is wholly up to the mentor and mentee. Once matched, both should determine needs and set a close date, communicating as often as needed in between.
At the end of the engagement, CompTIA will send a survey looking to help improve the program for future matches. Finally, there will be a reception for mentorship program participants at CompTIA's Communities & Councils Forum in March 2024 to thank participants, share stories and determine next steps.
"Mentorship has been critical in my career. I don't know everything. Lean on those around you. If we share and grow together, we're stronger together," said Carrie Green, vice president of strategy, Alt-Tech.
Added Eric Torres, vice president of channel, ScalePad, "This all stemmed from listening to the community. We just started bouncing ideas off each other at CCF. The overwhelming theme was somebody else helped me get there. We thought, what can we do to take it to the next level? It's not just someone brand new, but someone who has been at it for years too. It's for everybody."
Keep Up with the Latest News from ChannelCon 2023