Chair
Vice President Technology Support Delivery Canada,
Hewlett Packard Enterprises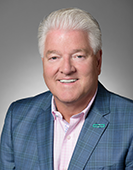 Gordon Pelosse
Vice President Technology Support Delivery Canada, Hewlett Packard Enterprises

CURRENT ROLE
Gordon is the Vice President and Country Manager of Hewlett Packard Enterprise Canada's Global Support Delivery Organization, and is a member of the Americas GSD Leadership Team. In his role, Gordon leads a team of people across Canada responsible for the end-to-end delivery of the HP Services portfolio. After leading his team to win the HP Global Customer Satisfaction Award in 2014, Gordon continues to drive for a Best-In-Class customer experience, in Service Operations and Delivery.
BIO
With over 30 years of industry experience, Gordon brings immense experience in delivering excellence in Customer Support. After joining HP as part of the 2001 Compaq acquisition, Gordon has held various Leadership roles, spanning Channel Delivery, the Commercial Services Business and Service Delivery across Eastern and Western Regions.
Gordon's Background includes Senior Roles with with companies such as Compaq, AT&T, Texas Instruments and as General Manager at Cablenet, a Division of Cogeco. Gordon is a graduate of Vancouver Community College. He attended Kwantlen University in Vancouver and City University for post graduate studies.
Gordon is actively involved in the Services Community and has long standing relationships with Customers and Partners across North America. He currently serves on the Board of Directors of CompTIA (Chair of the Governace Committe) and was a founding member of the Canadian Services Community, where he has served as both Chair and Past Chair.