Chair
Managing Director,
Maximity Limited. Director, Prizm Solutions Ltd.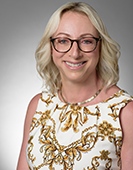 Tracy Pound
Managing Director, Maximity Limited. Director, Prizm Solutions Ltd.

Tracy was voted PCR'S Woman of the Year 2016 and one of the top 50 women in technology in 2014 and 2015. She was awarded CompTIA's Member of the Year in March 2017 and is passionate about diversity and raising the bar in professionalism and skills with tech professionals.
Tracy has over 36 years' experience working in tech from programming to training, service delivery and management, as well as working to run and implement business systems in automotive manufacturing. As a tech mentor, Tracy has worked with both men and women around the world to help advance their businesses.
She has taken part in several funded initiatives to deliver IT advice to SME's, has been a part of the Police run Staffordshire Online Fraud Forum, is an Advisory Board member of one of the UK's Cyber Resilience Centres, and was one of the authors of a business standard for IT companies called Accredit UK.
An active member of the UK Business of Technology Community, Tracy is also a member of the Education Faculty delivering training, webinars and talks for CompTIA members around the world. Her duties as a Board director have included chairing the Governance Committee followed by the Audit, Finance and Investment Committee, as well as sitting on the Executive Committee.
She founded Maximity, an IT training and consulting business specializing in end user education and awareness, in 2000 and co-founded Prizm Solutions, an insurance brokerage, with her husband in 2006.
Tracy is a member of the Chartered Management Institute, a Fellow of the Institute of Consulting, a PRINCE 2 practitioner and a member of the Federation of Small Businesses and Chamber of Commerce.