CompTIA IT Industry Training
Corporate members can take advantage of CompTIA's Industry Education, the most popular and highly rated member benefit. Members can utilize CompTIA's vendor neutral training with on-demand courses or live virtual training to educate staff, partners and prospects on business topics relevant to today's ever evolving technology industry. Education is delivered through a variety of mediums including on-demand video sprints of 20 – 45 minutes and longer live, multi-hour bootcamps.
If you wish to access training resources, consider becoming a CompTIA corporate member. You can join here or reach contact a member representative at [email protected]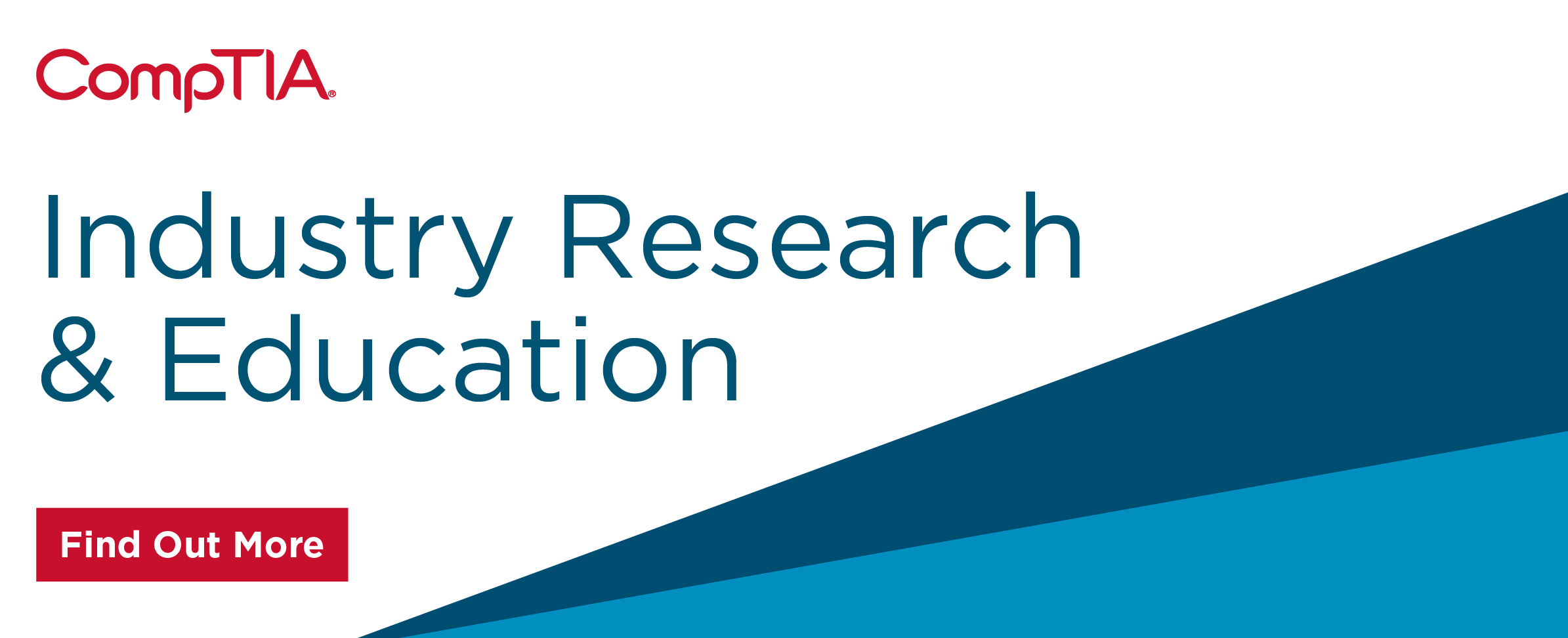 Upcoming live and virtual live training sessions are listed below.
CompTIA Channel Training
There are no events scheduled at this time, please check back soon.
Contact your member representative at [email protected] for information on how to take advantage of the sessions below.
Vendor and Distributor Education
Available live and virtual live formats primarily in English.
Managing the Technology Channel Part 1

Managing the Technology Channel Part 1 offers those in channel management roles the opportunity to further develop the skills and knowledge needed to lead initiatives and investments that drive indirect sales revenue. This eight-module bootcamp is designed to give participants the mindset, concepts, knowledge, and skill to grow into an "evolved channel manager."

Takeaways

Develop strategies to choose, manage, engage, and assess partners for maximum growth
Evaluate and Accelerate partner productivity through measurement and tracking and managing partner relationships
Build ramp plans to support the partner lifecycle and apply emerging industry trends to strategize customer experience and partner satisfaction

Secure your partner foundation with streamlined, out-the-box action plans to eliminate bottlenecks and bring your business profits to new heights. Contact us below or register for Managing the Technology Channel Part 1 today.

Managing the Technology Channel Part 2

Building on the foundations of Part 1, Managing the Technology Part 2 is an eight-module bootcamp that prepares Channel Account Managers to improve the vendor value proposition through strategic partner planning, enabling recurring revenue, and developing a better understanding of the partner experience and customer experience.

Takeaways

Identify strategies and tools for strategic partner planning by taking a deep dive into ramp planning and Quarterly Business Reviews
Master the buyer's journey and key operational structures to solidify your back office efficiency from the inside out
Lock In recurring revenue strategies and develop financial acumen to accelerate your growth and maximize your returns

Take the next step to reimagine the way you build partnerships, scale your business, and nurture your clientele. Contact us below or register for Managing the Technology Channel Part 2 today.
Industry Trends
20-minute to 45-minute research presentations available in English on-demand through the Member Learning Portal.
Cyberstates and Cyberprovinces

These annual workforce studies focus on regional workforce and policy issues across North America.

IT Industry Outlook

An annual study that identifies tech industry, tech workforce, and IT channel trends and issues.

State of the Channel

An annual study that tracks the emergence of technology, customers, partnerships and other dynamics within the ever-changing technology channel.

Trends in Cybersecurity

An annual study of cybersecurity businesses and practitioners on the emerging trends in cybersecurity and privacy.

Trends in Managed Services

An annual study of manage service providers that reflects evolving business models and solutions, customer trends, operational standards, and the current state of business.
*These presentations represent a portion of CompTIA's research portfolio. Contact your membership representative at [email protected] to learn more.
Industry Education
Industry Education offers a constantly evolving library of over two dozen courses and other resources designed for the professionals who own and operate technology solution and managed services companies. These courses include 20 – 45-minute video sprints, learning paths, and live and virtual live webinars.
Finance & Operations

These resources address technology solutions, workforce management, financial management, legal and compliance issues, business strategy and customer management.

Sales & Marketing

These resources address the strategy and tactics of sales and marketing, as well as sales and marketing workforce management.

Technology

These resources cover issues related to MSP cybersecurity operations, cybersecurity sales and marketing, and the "security first" mindset.

Channel and Technology Ecosystems and Dynamics

These resources discuss the channel ecosystem, channel strategy, and channel relationship management.
Find all courses on-demand courses in the Member Learning Portal. Contact your membership representative at [email protected] to learn more.