Chair
Co-Founder,
XReps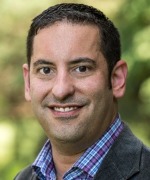 Brandon Fuhr
Co-Founder, XReps

Mr. Fuhr has held positions in marketing, sales, business development, and executive leadership building multiple companies in the technology space, serving clients from SMB to the Enterprise. These roles have included a handful of startups spanning Supercomputing, Telecom, SaaS, Cloud Computing, and IT Security.

Extensive startup experience with companies in emerging technology has provided Mr. Fuhr the ability to wear many hats. This helps him see the big picture, understand challenges faced from multiple perspectives, and contribute to the success of teammates, partners, & clients effectively. Having started as an IT practitioner during College, Mr. Fuhr has a true passion for technology which allows him to grasp new solutions and concepts quickly.

At Coolfire Solutions, Mr. Fuhr is responsible for designing and building the company's Channel Programs which are becoming the company's lead go-to-market strategy. Coolfire Solutions is the creator of the Ronin Platform, a situational awareness delivery platform which sits on top of legacy infrastructure and new data sources such as IoT, to transform data into easily actionable information.

The Ronin Platform is currently used by the US Military, Enterprise Rent-A-Car, and numerous other organizations in the realms of Public Safety and Transportation. As of Q1 2018, the Ronin Platform was accepted into a Smart City IoT Innovation Lab created in collaboration with the Department of Homeland Security and several other organizations to prepare First Responders to operate in Smart Cities of the future.