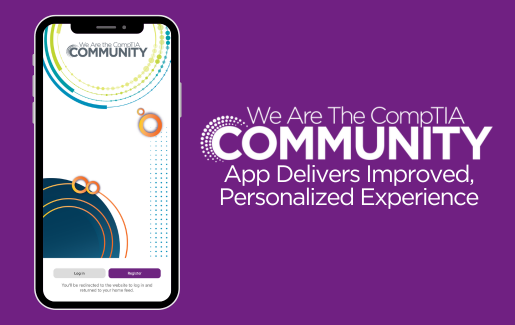 There's an app for everything and everything has an app—including CompTIA. And just like our members, we are flexible, always learning and ready to pivot when the time is right. We've taken some time to evaluate our current app so we could make it a better, more engaging and meaningful experience for our members. Introducing: The new CompTIA Community app.
If you already have the CompTIA member app, simply update it on your mobile device to access the new look and features.
If you haven't yet downloaded our member app—now's the perfect time. Simply download the CompTIA Community app on your iPhone or Android.
The improved user experience places a greater focus on community by allowing members to better connect with one another, stay updated on CompTIA news, participate in tech- and business-focused forums, stay connected with member groups, and effortlessly interact from the convenience of a mobile device or desktop computer.
Connect With the CompTIA Community
The new CompTIA Community app is designed to elevate your membership experience by fostering connections and maximizing engagement among like-minded peers in the tech industry. When you download (or update) the app, you'll be able to:
Get CompTIA Community updates
Access resources
Stay in touch with fellow members
Register for events and add them to your calendar
Participate in discussions that interest you
With the app, you'll have access to technology- and business-focused forums and CompTIA's Technology Interest Groups (TIGs) where you can chat about hot topics, ask questions or simply connect on shared interests.
Interact With Streamlined Functionality
The new app includes user-friendly features that let you customize what you want to see—and hide what you don't. You're able to tailor the app to suit your preferences with a customizable dashboard. This allows for a more streamlined and personalized functionality that ultimately makes your app experience more useful and more enjoyable.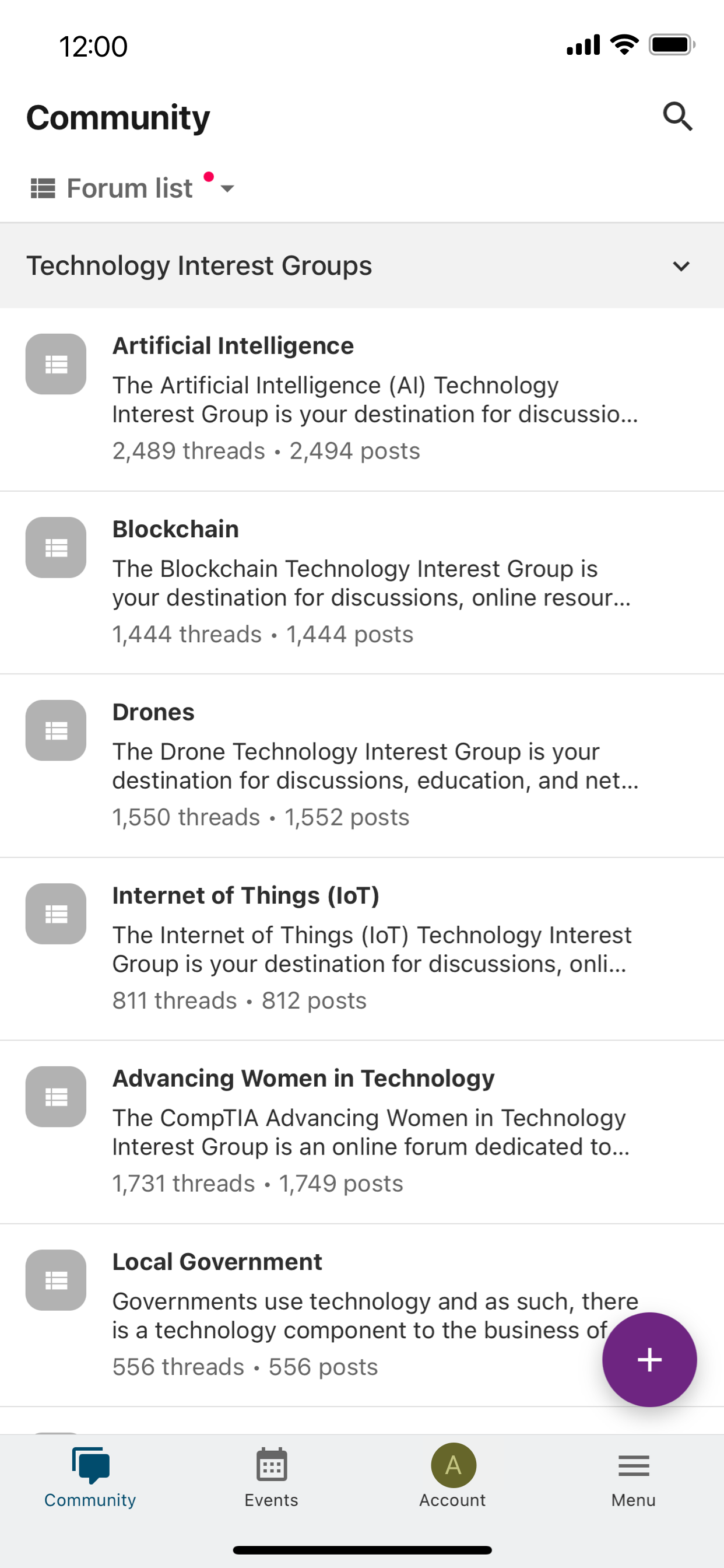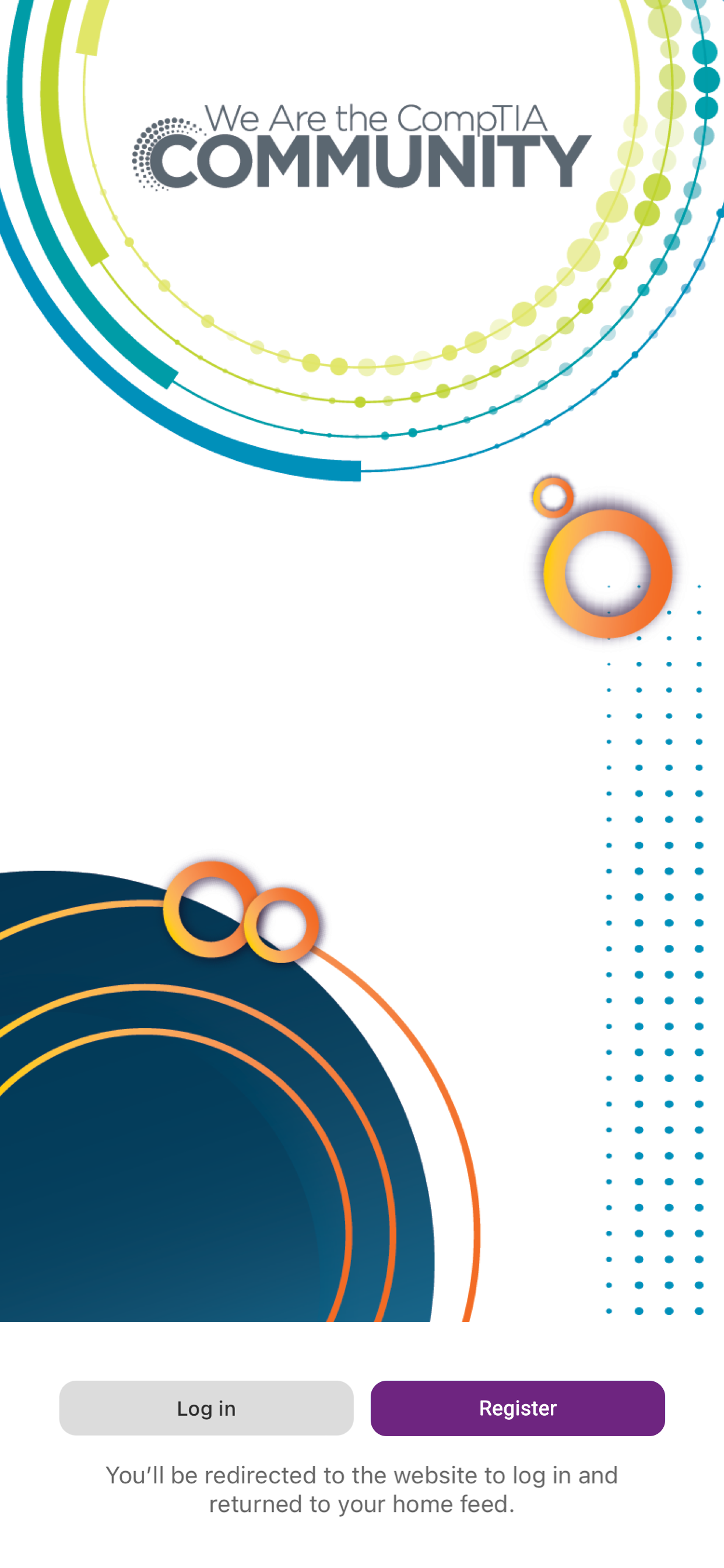 Engage With Easy Desktop Use
The new CompTIA Community app places a greater emphasis on community—and that means we want you to participate and engage. For some, it can be cumbersome to routinely interact in forums on their phone. That's why this new version also allows for forum participation via your web browser on your desktop computer.
For those who prefer to type on a keyboard or those who find it easier to respond to alerts and engage in ongoing conversations throughout the day on their desktop, this is a significant upgrade. It's our hope that the new app functionality accommodates all of our members and their communications preferences.
Get the App
CompTIA members can download the new CompTIA Community app for iPhone or Android now. Login with your CompTIA member username and password and stay connected to your industry trade association.
Not a CompTIA member? No problem. Become a company member and you and your entire organization gain access to a wealth of exclusive benefits including IT channel resources, tools and programs—and the new CompTIA app! Learn more about the benefits of membership.