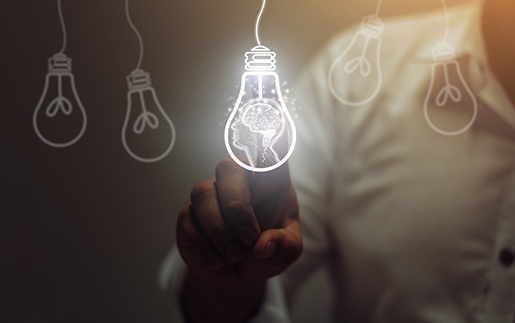 When it comes to analyzing your team's sales compensation plans, or figuring out where your latest marketing campaign went awry, or what new security tools could help you protect your clients, wouldn't it be great to ask a genius? CompTIA members will get that chance again at CompTIA's EMEA Member & Partner Conference.
CompTIA has recruited a cadre of experts in numerous fields (including sales, finance, leadership and strategy, MSP growth strategies and cybersecurity) to answer questions and give one-on-one advice in 25-minute sessions on 2 October from 10 am to 12 pm. The meetings have proven quite popular, so interested community members should schedule a session soon because space is limited.
Learn from Experienced Experts
Hannah Lloyd, vice president of channel sales at inSOC and chair of CompTIA's UK & Ireland Community, said the knowledge shared between the geniuses and participants is a valuable benefit that can help a business plan for future growth or help solve a current business problem.
"I have always been humbled at those who have trusted me and valued my advice, especially those I have looked up to over my time in the industry," said Lloyd, who will serve as a genius at the conference. "I have learnt so much from these conversations, and they have enabled me to become a better leader myself."
The Genius Café also creates an environment of trust—as both MSPs and vendors get a unique opportunity to speak openly, one that they may not normally get. "This inspires opens conversations and connections to be made for ongoing support," she said.
Genius Café sessions at the EMEA Member and Partner Conference will focus on cybersecurity, sales, and marketing. Overall, the idea is to provide non-bias, insightful content that connects directly to people looking to improve their businesses, said Jason Kemsley, technical director of Uptime Solutions, West Sussex, UK.
"There is no better way to make sure you are growing as both a business and as a person, than to collaborate 1-to-1 and receive some knowledgeable takeaways direct from an expert," said Kemsley, who has previously served as a genius.
The advice-driven concept of the Genius Café is much needed within the MSP community, whose leaders tend to have technical backgrounds compared to sales or marketing pedigrees, said Chris Wiser, founder and CEO 7 Figure MSP. Wiser has served as a genius at previous events and said the best advice he ever received was to focus on sales and marketing processes, not just the technology.
"I tried to help MSPs and IT service providers make sure their processes are in order and that they're charging a proper amount. You could be given a perfect lead and still sell it improperly, which only accentuates issues with cash flow, scale, productivity," Wiser said.
Come for the Advice, Stay for the Member Networking
In many cases, the 1:1 sessions glean tips and insights that can start to be implemented into businesses almost immediately, said previous Genius Café attendees.
"It's a great opportunity to get time with someone who would otherwise be charging for their time! I enjoyed the pace of meeting new people and getting to know people I already knew and their opportunities and challenges," said Daniel Welling, director of Welling MSP.
MSPs scheduling a Genius Café session should come prepared with prioritized questions in order to maximize time, said Corey Kirkendoll, president and CEO of 5K Technical Services. "Just remember you get out what you put in. Have a plan and I assure you that you will not be disappointed," he said. "I got great advice. It was that easy to do and relevant to help us succeed in a real-life marketing issue we were facing."
Brendan Turner, president and CEO of Turner Techtronics, lauded his experience with a marketing genius at an earlier event for helping him strategize how to target into new industries.
"My organization struggles with breaking into and marketing to new market verticals such as healthcare and finance. [The genius I talked to] was very knowledgeable and provided great insight and vertical specific ideas for our website and marketing program which I will share and implement with our sales team," Turner said.
The more honest you are with a genius, the better response you will get, said inSOC's Lloyd.
"We love to understand your business, your role and build a connection with you. Tell us about you!" Lloyd said. "The trust the community members have in our geniuses is always humbling and the candid conversations allows our geniuses to also learn and grow in cross collaboration."
Try to take away at least one realistically actionable item—and let the genius you work with know the outcome, said Welling. "That provides some accountability for the MSP and valuable feedback for the genius."
During the EMEA Member and Partner Conference, the Genius Café will be open between 10:00 am and 12:00 pm on 2 October. For more information, contact [email protected].
Ready to Talk?
Register now for CompTIA's EMEA Member & Partner Conference!