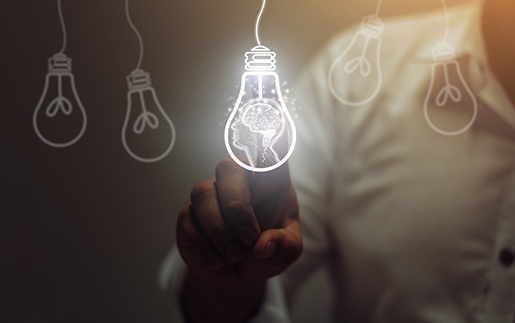 When it comes to analyzing your team's sales compensation plans, or figuring out where your latest marketing campaign went awry, or what new security tools could help you protect your clients, wouldn't it be great to ask a genius? CompTIA corporate members will get that chance again leading into the CompTIA Communities & Councils Forum (CCF), March 14-16 in Chicago.
Expanding on the success of Genius Café sessions at other CompTIA events, CompTIA has recruited a cadre of experts in sales, marketing, and cybersecurity to answer questions and give one-on-one advice in 25-minute sessions on March 15. The meetings have proven quite popular, so interested CompTIA members should schedule a session soon because space is limited.
Learn from Experienced Experts
The opportunity to talk through a concept or project with a subject genius can help MSPs save hours or even weeks of time developing or fine-tuning a solution or campaign, according to MJ Patent, a go-to-market genius at CCF and co-founder and CEO of Alveo, a Scottsdale, Ariz.-based revenue growth consultancy.
"There is greater urgency for companies to articulate value to their customers. I am hoping to help some companies take first steps towards documenting this and explaining how it should then be leveraged across their sales and marketing organizations," Patent said.
Genius Café sessions at CCF will focus on providing non-bias, valuable content that connects directly to people looking to improve their businesses, said Marc Haskelson, a sales genius at CCF and president and CEO of Compliancy Group, a compliance solutions developer based in Greenlawn, N.Y.
"This lets MSPs engage in real-world dialogue to help get what they need, specifically around sales, marketing, or cybersecurity," he said. "Every MSP is different. One size does not fit all when it comes to business models and determining how best to solve a specific problem. Studies and research are great resources but talking live and gaining feedback in real-time is really valuable."

Prepare Your Business for Tomorrow Today
As the MSP model matures—not to mention the business landscape—it becomes incumbent upon MSPs to shift their own businesses accordingly. MSPs shouldn't hesitate to ask the geniuses questions about what they may be doing right or wrong, and how they could improve their current strategies, said Patent.
"It's hard to stay on top of all the latest advancements. CompTIA and the geniuses are committed to helping to give MSPs the insights, actionable advice and personal feedback they need to feel more confident taking the next steps," Patent said.
Jhovanny Rodriguez, vice president and co-founder of GreenLink Networks, Addison, Tex., and founder of Synetek Solutions, has ample experience as an MSP and selling to MSPs. As a prior sales genius at a CompTIA event, he helped MSPs avoid simple mistakes that could improve their business.
Among the common mistakes he often sees are MSPs "winging it," i.e., selling without any formalized strategy or process. "Whether you're generating sales through lead generation or referrals or word of mouth, there needs to be a defined system of what to do—and not to do—when you get a lead," Rodriguez said.
Another tip: take a personal approach on follow-ups with customers. "I see a lot of MSPs who have a great customer meeting, then go back to the office and email a proposal and never hear back," Rodriguez said. "A customer many interpret an email pitch differently than you intended. Email proposals focus more on the number, not on the value you are providing."
An additional benefit from attending a Genius Café session: the insight and advice you walk away with can often be leveraged immediately, said Haskelson.
"There are a number of sales closing techniques and ideas that could immediately help you find new business. In some cases, the simplest things can have a big impact," he said. "It's all about growing your business and developing the right tools and strategies to make it happen. This is a great member benefit. It could cost thousands of dollars if you hired a consultant to ask the same questions."
During the CompTIA Communities & Councils Forum, the Genius Café will be open from 2:30-3:30 pm and 3:45-4:45 pm CT on March 15. For more information, contact [email protected]