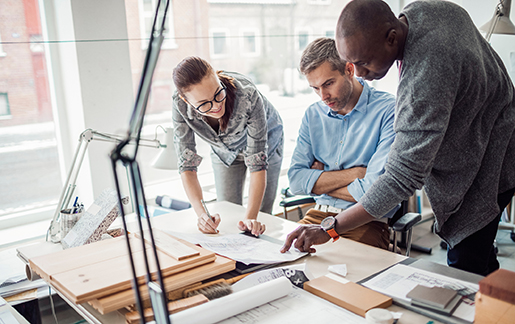 Whether it's $1 million or $5 million or $10 million—or pick a number—there comes a point where many managed service providers find themselves challenged to continue profitably growing the business. Crossing a revenue or other growth target can be a frustrating, even discouraging, experience. To help break those barriers, CompTIA has developed the MSP Profit Builder Course.
Developed with the help of MSP leaders, the course helps participants implement proven business strategies, including how to develop a solution and then target it to the right customers. The next course is slated to start with a live session at ChannelCon in August. MSPs can learn more or register for the class here.
The course can be an invaluable resource, especially for a new or developing MSP looking to solidify or improve its solutions offering, according to Corey Kirkendoll, president and CEO of Plano, Tex.-based 5K Technical Services, who sat in on several pilot sessions.
"A lot of MSP leaders have technical or engineering backgrounds and can struggle to get a solutions-oriented business off the ground. This course includes some great strategies to help you develop a successful solution for your customers and then bring it to market."
A pilot version of the MSP Profit Builder Course helped Tim Malm, owner of CorePoint360, a Sunnyvale, Calif., MSP, formalize strategies and a business plan that is already shown positive results, he said.
"When I started my business, I can't say that I had a true vision of where I wanted it to go," Malm said. "The class exposed me to important ideas for how to change the nature of my communication about our services, to focus on a message of how our solution serves to thoroughly satisfy the client's needs and desires. It's been a valuable experience."
Develop, Market and Implement New Solutions
There are several reasons why MSPs should take the course, according to George Mellor, president and CEO of KloudReadiness, a SaaS-based business assessment platform developer based in Plymouth, Mass., who served as an instructor during pilot sessions. They include:
The curriculum goes well beyond the context and approach of traditional sales training plans.
Growth-oriented objectives help participants apply the concepts within their own organization to drive consistent, sustainable results.
Proven advice includes tips to have more impactful, relevant business conversations with prospects and clients.
"You get a solid perspective on how businesses operate and why they procure technology to solve their business problems," Mellor said. "We take participants all the way from understanding business models, to how to market to multiple buyer personas, and then how to speak the language used by multiple functional business leaders who sit outside the walls of IT. It's quite a journey."
The curriculum guides MSPs toward adopting a framework around the concepts of Awareness, Capture, Expansion, Results (ACER) in order to develop new revenue streams and strategies to grow.
"The goal is to drive real growth across several areas of their business through a strategic sales approach that puts customers' business objectives front and center," Mellor said. "Everything from reducing risk with a solid cybersecurity framework, to automating mundane and error prone processes, to creating digital-ready infrastructures that are tuned and ready to allow businesses to digitize and transform."
Boost Profits, Attract New Customers
While taking the course, CorePoint360's Malm injected things he learned immediately into his business, success he shared during a final capstone project presentation with the presenter and other participants.
"We changed our story. We went from talking about a laundry list of technical capabilities and competencies to touting all the great things we do to make life meaningfully better for our clients," said Malm. "We wouldn't have been ready to successfully go to market without lessons learned in the course."
Malm combined course content and resources from CompTIA's Technology Marketing Toolkit to better understand a focus on solving business needs, including cross-selling and upselling ideas he had not previously considered.
"The most important thing I learned was the need for communication that addresses buyers' needs at all stages of their journey," he said. "Now we have appropriate communication about our service offering that speaks to taking away a customer's pain and making their life more convenient; or how we take away frustration and uncertainty to help them be more productive. We're not focused on how big or how fast or how cool I think something is."
Malm's experience is typical of many MSPs trying to expand their business beyond what they already know, said Mellor, who has more than 30 years in the IT channel. "I've been a part of teams that wrestle with punching through revenue barriers and I've gained perspectives and insights into how transactional-based companies can effectively develop new solutions to successfully cross the subscription revenue chasm and build more value into their business."
"In short, be willing to learn new skills, adopt new playbooks, and be ready to capture the abundance of opportunities that are present today—I think that is the power behind the innovative approach CompTIA has taken with the MSP Profit Builder Course," Mellor said.