MSP Profit Builder Course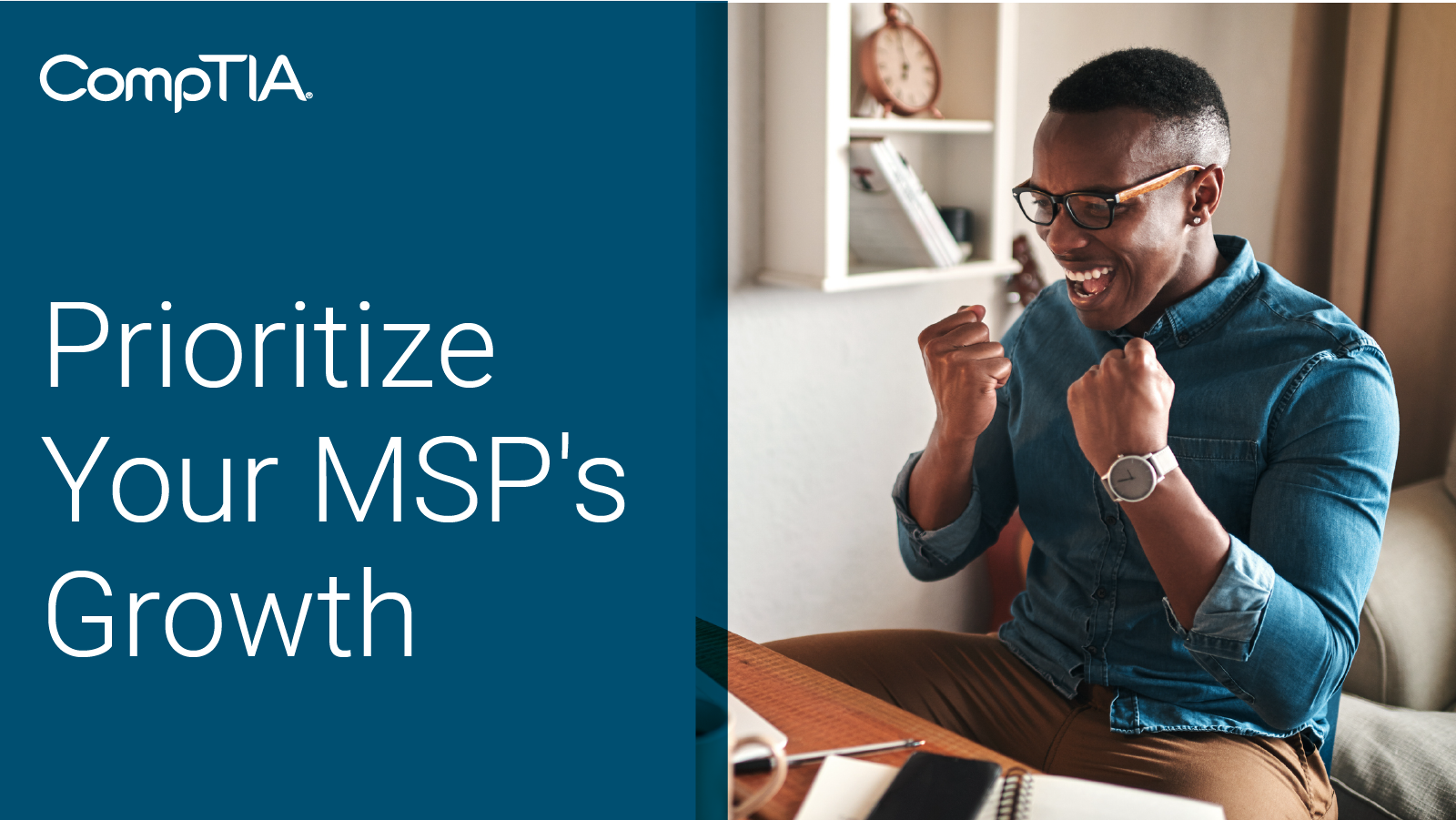 The MSP Profit Builder Course is the time-efficient and results-focused class where managed service providers learn how to develop and execute a strategy for growth that unlocks their business's potential.
Over the course of seven 90-minute sessions, you'll learn from experts how to build relevance for your customers, leverage industry trends to create solutions, differentiate yourself from the competition, solve your clients' problems, and more—for a fraction of the cost of hiring a business consultant. Most importantly, you'll walk away with an actionable plan to grow your MSP's revenue!
Topics Covered
Marketing your business
Building relevance for your ideal buyer
Focusing on solving your prospects' problems and helping them achieve desired outcomes
Leveraging trends to create valuable solutions and approaches
Differentiating your MSP from your competitors
And much more!
How the Course Works
The MSP Profit Builder Course is a cohort-style, in-depth learning program offered multiple times a year in both fully online and hybrid (in-person and online) formats. The next cohort begins in August 2022.
Cohorts meet seven times over the course of six to eight months for 90-minute sessions taught by business experts.
Participants apply what they have learned through enrichment activities and participate in online discussion forums with their peers throughout the course.
Participants complete a practical and actionable capstone project designed to unlock their MSP's potential and grow revenue.
What Participants are Saying
"When I started my business, I didn't have a true vision of where I wanted it to go. This course exposed me to important ideas for how to change my communication about our services, to focus on a message of how our solution serves to thoroughly satisfy the client's needs and change our story from a laundry list of technical capabilities to one encompassing all of the great things we can do to make life better for our clients. The capstone project helped me create a real framework for a new service we are beginning to provide. We wouldn't be ready to successfully go to market without the lessons we learned in the course."
Tim Malm, Owner, CorePoint360
Read more about the course:
Investment
Get special introductory pricing for the March cohort!
Members: $300
Non-members: $650, includes a year of CompTIA membership
Not a member? Learn more about the benefits of members or reach out to [email protected] to learn more.
Upcoming Courses

There are no upcoming courses scheduled at this time.
Questions?
Connect with a CompTIA representative at [email protected].