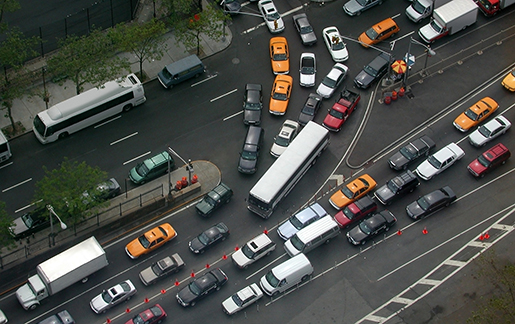 When a company employs between five to 10 people, the owner is usually aware of everything going on—and so is everyone else. But that will change as you start to grow the business. The "Rule of Seven" states that a manager should have up to seven direct reports. At that number, they have the time to provide leadership and management oversight. You can push it to 10 or 11, but beyond that, there just isn't time to do a great job with each direct report and the business is strained, bottlenecked in leadership.
If you read "The E-Myth" by Michael Gerber, he describes that business owners are all Technicians, Managers and Entrepreneurs, but we are mostly Technicians who love doing the technical work of our businesses. For the most part, it's outside of our comfort zone to put on our Manager and Entrepreneur hats, especially when the going gets tough.
Finding the Right Path to Growth Isn't Easy
When a growing company reaches seven or eight employees, the owner starts to groom someone who is the best technician but is also great with people to become a lead or manager of service delivery. Theoretically, this will leave more time for the owner to focus on sales to help feed the machine that is becoming more and more hungry. It's the first step of a company's so-called Maturity Journey.
The problem is that this new service manager is typically left to their own devices to learn how to be a manager because the owner is not equipped to provide proper training and leadership. Typically, the one-year outcome is that the owner is still heavily engaged in service management and the best technician has simply become less billable. Profitability seems to always be just enough to stay afloat, and the business still lacks consistency of quality of service.
In many cases, this sparks an effort to create delivery consistency and a new focus on trying to measure key performance indicators (KPIs) in the company. Initially, it feels fruitless because none of the business data makes any sense and you discover that is because there is no standardization or consistency in the way processes are performed. Everyone in the company seems to have their own best practice that best suits their individual needs.
This second stage on the Maturity Journey is all about creating standardized process and procedure that once implemented will create better business data that can be measured. The interesting thing about KPIs in this maturity stage is that the business still functions just fine because the owner and leaders have a very accurate gut feeling about what is going on because they are still close enough to all of the day-to-day client interactions, individual tickets, and projects, as well as the account management activities.
Implementing Operational Excellence
Employees hate change and this leads to generally lower employee satisfaction. If you embrace five phases of operational excellence you will significantly mitigate potential concerns from employees:
Understand the best practice, learn from others
Document your new processes
Train the team
Implement the new process
Expect what you Inspect
I like to say that last one backwards because you can only expect compliance on what you consistently inspect. Any competent manager can perform the first four phases. It will take every ounce of leadership skill you have to successfully navigate Phase 5, which generally does not feel like you are making progress, but it is where the most important progress occurs. You will know you are exiting the second stage when the data being reported in the KPIs begins to match the gut feeling that you already know.
As you enter the third stage of the Maturity Journey, you will find a new level of leadership between the owner and front-line workers. The company is now run by the leadership team which has grown to include the owner, sales manager, finance manager and the service team will have grown to include two to three leaders.
As the owner's gut feeling becomes less and less accurate, the dependence on accurate KPIs increases. Culture becomes more and more difficult to manage because the team no longer works hand in hand with the owner. Therefore, companies in the third stage of maturity work to define mission, vision, and core values. Accountability within the leadership team will weaken until a management strategy such as Scaling Up or EOS is embraced and implemented. A sure sign a company is exiting the third stage is that owners have successfully transferred daily responsibilities to other team members and are wondering what they are supposed to do each day when they come to work.
As the company moves into the fourth Maturity Stage, owners and C-suite leaders are afforded much more "thinking time." Check out "The Road Less Stupid: Advice from the Chairman of the Board," by Keith J. Cunningham. He ends each chapter with a list of questions to ask yourself about your business. The last sentence of every chapter is, "Now, go think, you will thank me later."
Rex Frank is the Vice President of Academy at Pax 8 and an executive council member of CompTIA's Managed Services Community.