Chair
President/CEO,
5K Technical Services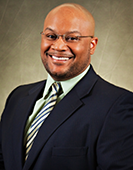 Corey Kirkendoll
President/CEO, 5K Technical Services

Corey Kirkendoll is the President & CEO of 5K Technical Services, a business committed to establishing solid IT solutions for SMB clients throughout the North Texas area. He has over 27 years of experience in the Information Services & Technology sector. He has worked in the past for IBM, Cisco Systems, Dell, EMC and VMware where he held various engineering and director level positions.
Corey is recognized by his peers as an IT expert. Through his leadership, his relentless focus on being process-oriented, and his commitment to delivering excellence in security and compliance, he has been a major influence on the rapid growth not only his MSP but other MSPs across the country as well.
Corey is a Tech Titan and has received numerous awards in the IT industry. He holds a Bachelor's and two MBA degrees in Information Technology Management and Conflict and Resolution Management from Jones International University in Colorado.
He and his wife, Tonia, live with their three lovely children in Allen, TX.