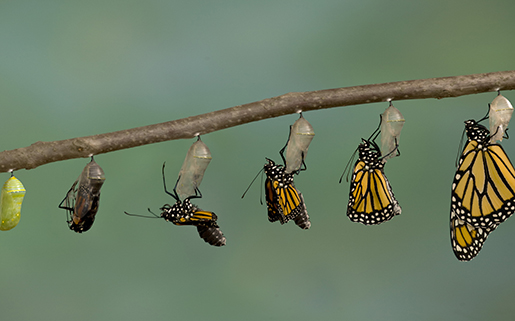 Customer Experience (CX) is a hot topic in all industries right now and the IT channel is no exception. Meanwhile, on the vendor side, many companies are putting significant effort into measuring and improving the Partner Experience (PX) as well. How well you can create and implement CX and PX initiatives can go a long way in determining how successful you will be going forward.
I think I was first drawn to the importance of "experience"-type thinking after recognizing how valuable it is for a business to map out how a customer feels about their interactions—from the first time they become aware of the business all the way through to when they are no longer a customer. Once we can map out that lifecycle, we can measure it. And measuring that progress allows us to monitor, make changes, and show improvement.
So why does this matter to an MSP? In my managed services experience, my driving philosophy focused on customer satisfaction. Being process driven (as well as my engineering background), was a big reason why I lost less than a handful of clients over a combined 17 years as an MSP and break/fix owner. When it came time to focus on sales and marketing, I created a flow chart that looked very similar to the sales funnels in use today but also looked like what in the CX arena is called a customer journey map. That map for a subscription-based business model follows these typical steps: Awareness, Consideration, Decision, Delivery, Use, Loyalty, Advocacy, Disappointment, Churn. Hopefully and ideally no one ever gets to the last step. But the idea is to keep our clients from ever reaching Disappointment. If they do, it's critical to have a process to turn them around and get them back into the Advocacy stage.
Awareness
How do prospects view our advertising? Are we advertising in the places that our target or ideal client hangs out? Is the messaging and style of our marketing appealing to our ideal client profile (ICP)? Do we even know what our ideal client looks like to answer those questions? This is where personas come in handy. Personas are stand-in characters that represent the people within the organizations we are trying to target as clients. By defining those identities, we can better answer the questions about what messaging appeals to them and where to find them.
Consideration
How you approach this stage depends a lot on your ICP. Instead of trying to draw them in, we are trying to make sure they have all the right information they need to convince them we should be their next IT provider. This means a website, white papers, blog articles, one-sheets, etc., that describe what we offer and how we deliver our services. The goal here is to make sure that the information they get from us speaks to the problems or pain points they are trying to solve.
Decision
This stage is obvious and is frequently skipped because it is only a brief moment in time that usually coincides with signing the managed services contract. That experience however can be good and bad like any other and can likewise set the tone for the rest of the relationship. Most of us don't like signing contracts because we believe that someone is always trying to trick us into something when we sign. First of all, when our attorney draws up our contract, we should ask them to make it as simple as possible while still functioning as intended. Next, spend an appropriate amount of time going over the contract so that everyone understands the expectations of both parties. Setting expectations at the beginning of a business relationship by communicating all the terms can go a long way to preventing misunderstandings in the future.
Delivery
This is where most MSPs do very well. We are technical people after all, and we are passionate about delivering solutions to clients. Sometimes we skip over the mundane in favor of the wow factor, however. Remember those personas we defined back in the first stage? Well, we need to dust those off again. This time we need to use them to understand the individual needs of the end users as opposed to just the decision makers (who are still important by the way). This time as we map out processes for deployment, migration, and even helpdesk, we need to consider how those personas will interact with and feel about how we deliver their IT services.
Loyalty
Once we reach this stage things are pretty good. We have a happy, long-term client. Things change however and we need to make sure that as their business changes and their IT needs change, we are there to help them navigate forward to maintain their loyalty. I will define loyalty here a little differently than just satisfaction. Satisfaction in how they feel about the Delivery in the previous stage. Loyalty is the willingness of decision maker personas to continue doing business with us. It is a slight difference, but it is important. QBRs play a major role in maintaining loyalty.
Advocacy
This is the nirvana stage. In this stage, the decision maker personas are so thrilled with their experience that they tell decision makers in other organizations. In the early days of this industry that is how most of us grew. There was little need to do advertising and marketing because people were so enamored with what these new-fangled things could do, they were happy to talk about us with their peers. Unfortunately, times have changed, computers, the internet, and all that connects them is commonplace and not nearly as exciting as it once was. But if we can drive clients to the advocacy stage it can play significant role in our growth. This is where a formal referral program can come into play.
Getting to the advocacy stage is a natural conclusion to the progression of all of the preceding stages. The challenges of this stage are two-fold, keeping customers at this stage and capitalizing on their passion for your services. First, keep them engaged by maintaining the great experience that got them here. Treat them special—because they are. Make up a "platinum partner" status that comes with perks like an annual recognition dinner, swag for their employees, and whatever you can think of to keep the excitement and engagement at 100%. We call it Advocacy for a reason, these companies should be willing and able to promote you at any opportunity. Make sure they have the tools and training to do so. A platinum partner award in their office is a billboard for every one of their customers. Give them business cards that have a special referral offer for the recipient and then reward the giver when you get the card back. Tip: reward on the lead, not on closed business. It is not their job to bring you a paying customer, the goal for them is just to provide the lead. The rest is up to you.
Disappointment
Nobody ever wants to get to this stage but inevitably it can happen. Maybe it was because you attracted a client that did not fit your ideal client profile, or their contract was not explained well. Maybe there was a failure in service delivery or perhaps we failed to keep up with changes in their business. Whatever happened, we ended up here. The most important thing is recognizing as soon as possible when they become disappointed. For Delivery, it means collecting net promoter or customer satisfaction scores after every ticket closure. For Loyalty, it is making sure we are prepared for QBRs, that we actually have them, and that we follow up on action items that come out of them.
Churn
Even the best relationships sometimes fail. If we have created an awesome customer journey, we can still lose a client because they outgrow us, they get pulled away by a competitor, or one of many other reasons that are not our fault. In this case, it still makes sense to have a great client experience even as they leave. They could still come back, they could still tell others about you, and it might even save you from a lawsuit. Off-boarding can be a hot topic in online forums and Facebook groups. Many IT service providers maintain, I believe falsely, that a lot of the information they hold belongs to them and not the client. This has not held up in court in most cases. I believe creating a great customer experience even on the way out, leaves the door open for possibilities in the future.
If you look at your entire business through this lens, you will find places you can make improvements to make your clients and your staff happier and more satisfied, leading to long term, profitable relationships. If you want more information on customer experience, I recommend "Would You Do That to Your Mother" by Jeanne Bliss, "The Power of Moments" by Chip & Dan Heath, and "Amaze Every Customer Every Time" by Shep Hyken. If you want to dive into creating your own customer journey map and personas, my favorite book for that is "CX That Sings" by Jennifer Clinehens.
Eric Anthony is the MSP Community and Enablement Director at Egnyte and chair of CompTIA's Managed Services Community.