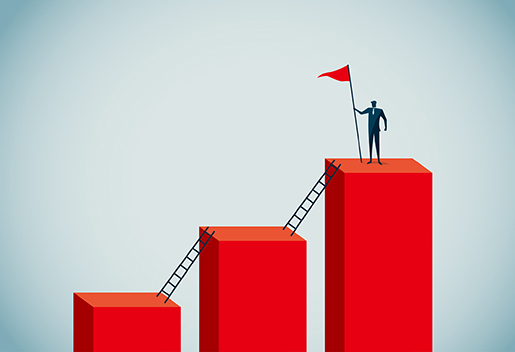 When it comes to issues that keep managed service providers awake at night, you'd be hard-pressed to find anything that could top cybersecurity, recruiting/retaining tech talent, and finding new ways to grow the business.
CompTIA recently asked a trio of MSPs to discuss their respective success stories in each topic and offer actionable advice for others to achieve similar success. Here's a look at their experiences and suggestions, captured at a UK Business Technology Community meeting in Bristol, UK.
Cybersecurity: My Way or the Highway
You can't be too careful about cybersecurity—especially when it comes to selecting or changing products in your cyber solutions stack. For Andrew Allen, CEO at Aabyss Limited, a Liverpool, UK-based MSP, the goal isn't to offer a wide catalog of products for customers to choose from. Instead, narrow your focus and become true experts of what your stack does and how it works.
"Lots of vendors say, 'add this to your stack,' and you can go sell it. But that's the wrong way to look at it. Our job isn't to sell stuff, our job is to advise clients. We need to look at their business and expose them to the risks. Good cybersecurity should be semantic, not just a bolt-on. That's really where it goes wrong," Allen said.
MSPs may need to change their (and their customers') mindset that there's only one way to protect your business—properly. If a client doesn't want a specific component of your security stack, they shouldn't be your client.
"That risk is too great. It's our professional reputation. We're the experts and if they're not prepared to work with what we have, they're not an aligned client for us. Our best clients make our life really easy. It can't be optional. If you make it optional, they might choose the wrong thing and you have to live with it," he said.
To do that, MSPs should make infrequent changes or adds to their security stack. Find a stack that works for your company and your resources and become an expert around that.
"The biggest risk to business is cybersecurity. You, as an MSP, have the keys to many kingdoms. You can't swap tools and check them out. You're often better with fewer tools," Allen said. "One of the greatest ways to reduce the number of policies you have in place is to have stringent technical measures and having a limited stack that you implement extremely well and enforce that with your clients.
Early Recruitment Efforts Pay Dividends
Finding top tech talent—let alone retaining it—is a constant challenge for MSPs and other tech companies. For Hollie Whittles, information security and HR director at Purple Frog Systems, and an executive council member of CompTIA's UK Business Technology Community, the best place to look for the next generation of the IT workforce is schools. Get in front of students before they've set their own career path without considering technology, she said. You don't even need to be a technician to work in tech, she said.
"We try to tell students about what a vibrant career you can have. Kids will say, 'oh, it's boring, it's IT.' But when you talk about machine learning and data analytics and all these amazing things we've done, they come out like, 'oh, ok, I thought IT was fixing a server.' No, it's so much more than that," Whittles said.
The tactic also works well on attracting young girls to tech, an avenue they may not have considered before, Whittles said. "Those are the people we want to get to. They have so much potential. So we start early and try to get them to us," she said.
To keep her team happy, Whittles endorses running a people-centric business first.
"Everything we do is about supporting them. For example, part of our benefits package is they have to spend several hours a week not working. Instead we want them researching tech, attending conferences and seminars, supporting a charity, whatever it is they want to do—they have to keep learning," she said.
To help, Purple Frog partnered with an initiative that trains employees to improve their digital well-being.
"We're all plugged in constantly. I'm concerned about mental health. At any time, anyone can be sliding up and down that scale and unfortunately tech and social media can exacerbate those problems. We've put our whole organization on it. It makes them stop and challenges them to do whatever it is they want to do."
Be the Best You that You Can Be
When it comes to growing the business, the best strategy that David Brereton, director at MysonPages, a Rochdale, UK-based MSP, ever followed was to simplify and differentiate.
Several years ago, a business partner left, selling to a new investor, and new doors opened.
"All the young technical staff, who were more than capable of having ideas, then felt they could have ideas," Brereton said. "Within two weeks, there were hands going up wanting to do this, wanting to do that. It kind of unlocked a whole generation and pool of new talent and new ideas. It set us on a different path."
Brereton's advice: if the business needs a change, make the change. "If it's not quite working the way you want it to, don't suffer in silence," he said.
With new energy and passion from the whole team, MysonPages soon looked and felt like a different company. "All of our messaging is different. There are no pitches on our website about computers. We're not trying to sell anybody a particular bit of tech. We're trying to sell them a feeling of warmth, a relationship. We're actually selling our culture," Brereton said. "I'm proud of the guys working on our team. We got there."
Join the Conversation!
Check out CompTIA's communities to network with peers and industry thought leaders!