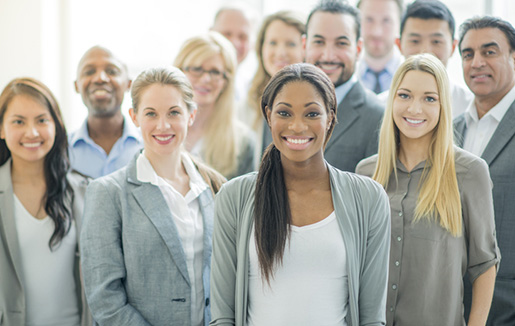 Success in the tech industry doesn't come easy. You need the right solutions, the right salespeople, the right marketers. But to really gain traction in the market, you need a deep pool of partners—solution providers, MSPs, integrators, etc.—capable of acting as an extended sales force for your products and services.
Building a broad, deep pool of talent partners requires a well-thought-out strategy because partners come in all shapes and sizes and treating them all equally is likely to end up frustrating you, your partners, and ultimately your customers.
To help tech vendors better understand the dynamics of a strong partner base, CompTIA has developed a series of training programs, Channel Account Manager (CAM) Training 101 for beginners, and CAM Training 201 for more advanced channel management initiatives. The programs are available for free to all CompTIA corporate members, but they're also available to non-members for a fee as well. Both programs are great refreshers, as well, for companies and individuals with channel experience, according to Susan Kostbar, vice president of member recruitment and retention at CompTIA.

[NOTE: Read Part 2 of this blog here.]
"You can expect a number of tips and tricks for tech vendors to be more successful with their partners. The classes typically tackle different aspects of channel partnerships and provide proactive steps that vendors could take back to their respective companies," Kostbar said.
Better Partners Means Better Business
The need for better channel training still appears prevalent, judging by survey results conducted during a recent CAM 101 training. Almost 91% of attendees said their company's level of channel conflict was either moderate (75.5%) or severe (15.1%). Only 7% said their companies had no channel conflict within their organizations.
Part of the CompTIA's CAM 101 training includes six tips to manage the inevitable issue of channel conflict, instances in which a vendor's direct sales team competes with its own partners or two partners are competing for the same opportunity. While it's unlikely to eliminate channel conflict, it can be significantly minimized through a balanced, fair process that satisfies all parties.
"In my many years of experience working with senior leaders in channel organizations, channel conflict has always been a challenge, but in some ways can be considered a healthy topic for discussion. For example, channel conflict indicates that you have pretty good coverage given the instances where partners and direct teams may overlap," Kostbar said.
To minimize channel conflict, vendors should:
Establish a clear understanding of the rules of engagement
Commit to and deliver consistent application of those rules
Remember that customers make the final purchasing decision
Define a target audience and solution mix with partners
Communicate sales pipeline opportunities early in the process
Focus on consistency and credibility
While establishing those processes, it's important to remember that not all partners are the same, that partner models are evolving, and vendor/partner relationships are also changing.
"We understand the ever-evolving channel landscape where today's partners have a variety of partner models. Some may prefer to specialize in SaaS application integrations, some in non-product pre-sale consultancies, and more from product-based to solutions-based approaches," said Kostbar. "It's key that you embrace a variety of partner types and have programs that appropriately speak and align to each."
The CAM 101 workshop leads participants through six modules:
Know Your Game and the Goal
Partner Alignment and Prioritization
Accelerating Partner Productivity
Understanding and Managing Multiple Channel Partner Goals
Marketing Through and with Channel Partners
Trends in Emerging Technology and Customer Experience
Building the Right Channel Skills
Successful channel account managers are built, not born, and a lot of their success can be attributed to how their company structures its channel program, defines goals, and evaluates current competencies in order to create a strategy that fosters growth.
That strategy should include processes to build, manage and communicate across all partner levels, as well as plans to hold partners accountable for success too.
"Be a win-win advocate for your own business and your partners. You need the right skills and support from the company to do that," said Gary Bixler of Bixler Enerprises, a former CAM 101 instructor. "At the same time, I see a lot of CAMs shy about holding partners accountable, especially in onboarding. A key to success is to make sure partners are doing what you need them to do so you're not doing everything. Come to the table with a program that allows them to do things on their own."
Identify Your Priorities and Set a Course of Action
In one CAM 101 session, attendees were asked why customers do business with their respective companies. The responses included discounted pricing, product innovation, reputation, vertical expertise, and support. None of which may directly fall into a CAM's job role. Thus, it's important that tech vendors ensure their solutions are aligned with customer needs, priced competitively, and communicate a roadmap for the future.
Channel account managers need some very specific skills: to manage a pipeline, provide a forecast, meet a quota, execute on a program, and use their leverage to create results. But that's not enough in today's market. Today, CAMs need to completely understand their partners' businesses: how the make money, what their goals are, and how they plan to get there. They need to analyze that information with the vendor's goals and be able to articulate and execute on a strategy that creates success up and down the supply chain.
Register now for the next CAM 101 sessions, Oct. 11-14, CAM 201 sessions Oct. 24-27, or contact your member representative at [email protected] for more information.