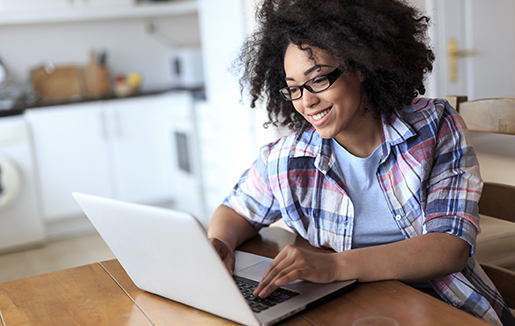 The COVID-19 pandemic has brought about seismic shifts in the global economy leaving many IT business leaders struggling to transform their organizations in response. This harsh lesson in the value of agility drives home the need for a workforce that continues to upskill, evolve, and drive innovation.
Learning in the post-pandemic workplace was the subject of the panel, "Preparing for the Future of Work with a Learning Culture," held during CompTIA ChannelCon Online 2020, and moderated by Peter Busam of Equilibrium Consulting. Busam and the thought leader panelists outlined five takeaways for building an agile workforce.

Culture First, Learning Second

Busam and the panelists discussed the connection between agility and learning culture. Kristine Stewart of Channel Impact pointed out that a learning culture inherently promotes agility because "it supports an open mindset, with a quest for knowledge, and that learning is directed towards the missions and goals of the organization."
For a learning culture to develop and thrive, leaders need to "walk the walk", not just "talk the talk." Leaders should practice transparency and authenticity in their own learning paths, communicating how those paths connect to their personal growth and the goals of the business. Stewart added that, "culture set by those at the top of a company."
Last, and most importantly, a learning culture is not a one-time event. Just like organizational change, culture is continual.
Focus on Personal Growth, Not Just Professional Growth
Each panelist cited the importance of focusing on the personal growth of individual employees in a learning culture, not just their professional growth. One reason for the focus on "elevating the person" and not just their immediate skill set, Stewart pointed out, is that is immediate business needs are likely not to be future needs, citing the Dell prediction that 85% of 2030's jobs do not currently exist.
Rekha Venuthurupalli of vCom Solutions, Inc., noted that continual upskilling for IT workers is not just about piling on additional technical skills. IT professionals, like other employees, need behavioral skills and professional skills. In addition, as all industries continue to digitally transform, other non-IT workers need more and more advanced technical training.
Finally, the panel pointed out the that while a learning culture is set by those at the top, those on the bottom must buy into it. In that sense, learning must be personalized for each employee. According to Suchi Rana of HeadSping, leaders need to listen to employees about the kind of learning opportunities they need and provide options beyond online curriculums. Stewart agreed, adding that a learning culture needs to be safe and inclusive to allow employees to a chance to show their value.
Allow For Failure
Building on the edict to promote learning that focuses on personal, as well as professional growth, the panel discussed the importance of allowing for failure in a learning culture. Not only does a high tolerance for failure allow employees to prototype ideas, promoting innovation, it fosters a sense of ownership in the organization.
Foxall pointed out that a failure is not just a coaching opportunity, but also "a chance to elevate the human being, not just the worker."
Hire (and Fire) for Learning Culture
The panel agreed that a rich employee development benefit gave their companies a competitive edge in the jobs market, and therefore in their business sector. The panel reiterated the importance of transparency and authenticity when assessing an employee's ability to assimilate to a learning culture. A potential new hire's ability to embrace the company's learning culture is as crucial to their value to the organization as their technical skills.
But what to do when an existing employee resists the growth mindset?
The effectiveness of a learning culture is rooted in the assurance that action in the present will enable success in the future. An employee who is unwilling to embrace the growth mindset, even one who can currently produce results, will no longer be a fit for the organization. Foxall acknowledged that "letting a performer go can be the hardest thing to do" but "you can't force someone to learn." Foxall and Venuthurupalli again called on the importance of transparency and authenticity to coach resistant employees to a healthy exit.
Make Learning a Community Activity
In demonstrating how learning must be personalized and woven into the fabric of business, Rana encouraged the audience to think about the employee-led learning opportunities such as stretch assignments, mentorships, cross-training, peer coaching, and education committees. The panel discussed how these kinds of opportunities demonstrated the community nature of learning opportunities in a learning culture; sharing knowledge and ideas throughout the organization is essential to the continual evolution.
Stewart and Venuthurupalli drew attention to how community learning activities can be crucial during periods of low revenue, such as the COVID-19 global pandemic. Addressing internal skills gaps using a database of employee skills, creating a cross-functional team to identify the most in-demand training and virtualize it, or creating a committee to evaluate free educational resources are examples of leveraging the community in a learning culture.
As the five takeaways outline above demonstrate, a learning culture is very different than the traditional "command and control" workplace of the Jet Age. Stewart argued that the pandemic/post-pandemic period will be looked upon as the time when companies finally began to use learning to promote real organizational change, rather than "box checking." Rana agreed, suggesting that human resources management will soon become "human experience management."

The speed of technological innovation and workforce evolution requires a corporate culture that builds continual learning into its core.

You can access all of the ChannelCon Online sessions on YouTube. Subscribe to the CompTIA World YouTube Channel Now.