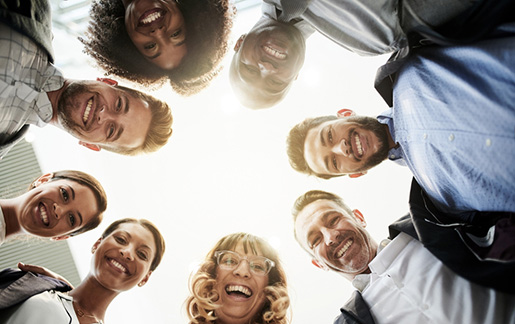 What does an ideal channel partner look like? It's a question that tech vendors ask themselves every day. The answer of course is that there is no right answer—and that's OK. Solution providers, MSPs, integrators, influencers, and any other variation of partner, can all bring value to an organization if you know how to manage, motivate, and maximize your relationships.
To help tech vendors better understand the dynamics of a strong partner base, CompTIA has developed a series of training programs: Managing the Technology Channel Part 1 training for beginners, and Part 2 training for more advanced companies. These certificate programs are available for free to all CompTIA corporate members, but they're also available to non-members for a fee as well. In Part 1 of this blog, we examined how to identify and develop channel partners. Here, we'll look at next steps and setting your partner business up for further success.
One Size Doesn't Fit All
There are three key ways that tech vendors can help grow their partner business: expanding your number of partners, improving your own channel team's productivity, and your partners' productivity, said Chris Phillips, senior director of CompTIA's Industry Advisory Councils and a frequent training lecturer.
"Many companies manage a large number of partners that fall into different categories. The challenge comes in deciding where you spend your time and resources. Do you spend it on the partners that are highly productive but also highly demanding, or on partners that are not-so-productive but not so demanding?"
Managing and motivating any partner takes time and patience, but ultimately it comes down to deciding what's reasonable for you, and your partners, Phillips added.
"Look for partners that make you better and help your solution look and perform better. Someone that wants to work with you," Phillips said. "A high percentage of partners that end up on partner rosters come in because of a single deal. The customer needs your product to fill a solution, so they sign up for your program to fulfill the deal, but they're not invested in you and they're not really interested in working with you."
To illustrate the point, Phillips notes that venture capital firms don't spend equal amounts of time with each of their business investments. The so-called "rock stars" don't need a lot of touch and it's best to find a way to automate as much as possible with them. Resources spent with them isn't likely going to yield much additional ROI. "They have a proven track record. They're killing it for you. They hit their incentives and bonuses. Make sure they're rewarded, show them love, but you don't need to over invest time with them," Phillips said.
Instead, your best bet is to interact more with "diamonds in the rough," partners where there's high potential, even if they haven't done that much yet. Those companies may serve a geography, a vertical market, or a solution where you see opportunity.
Be proactive with those partners, get to know key personnel and how they do business, Phillips said. "Treat them the same way as you would your top partners, maybe even better. Coach them, help them reach their potential," he said.
While one company's vision of the perfect partner could well be very different from another company's, attendees at one recent Managing the Technology Channel Part 1 workshop chose some fairly common adjectives to describe their relationships with partners: focused, transparent, partner, innovative, engaging (See word cloud infographic below for more adjectives the vendor attendees used to describe their partnerships).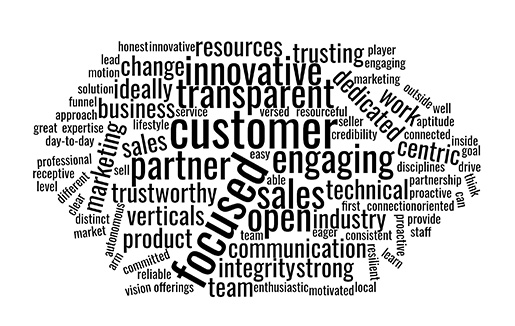 Ramping Up New Partners
Once you've identified partners that you want to grow with, it's critical to get engaged early. Focus on small, quick-hit wins that will earn confidence and mind share. "A great start will help a partner stay committed and involved for the long term because they will feel that you are invested in their success," Phillips said.
With new partners, vendors may shoulder up to 80% of the initial load in the relationship—finding deals and handholding the partner to success. That's OK, as long as you have a plan to move the partner to the second phase of the relationship, where the investments are more balanced.
"Make sure they know that by a certain date, there are things they need to be responsible for. If not, they'll expect you to continue to do a lot and you'll cost yourself more time and money than you should," Phillips said.
Eventually, partners should be expected to carry about 80% of the workload as they become mature and familiar with your program and processes. "Think of it as a 30-day fast-start plan, a 90-day engagement plan, and a six-month plan (maybe 12 to 18 months) to get them on their own," Phillips said. "Make sure partners have accountability in the relationship. We're investing in you; you invest with us."
As you build your partner program, look to remember three "rules of the game," said Phillips.
First, partners are constantly adapting and evolving. "The reality is they're engaging in a different mix of business models. They're different sizes. How they go to market varies greatly. What they want to do, what their capabilities are also quite different," Phillips said. "The challenge is to engage a wide range of partners based on what they are. Embrace that and move forward."
Second, partner models are evolving. "This entire transformation has gone from a product- or project-based VAR model to a solutions and services model. As your partners change, vendors need to change as well," Phillips said.
Third, vendor-partner relationships are changing. "Partner programs need to be updated and upgraded to accommodate new partner models. That's changing what the vendor expects a partner to do, and what a partner expects a vendor to do. Recognize that the relationship has to change as well," Phillips said.
Customer Success Is Critical
Providing a strong customer experience has become de rigueur for tech companies these days, but many still struggle to provide a positive experience.
A customer will manage 85% of a relationship without interacting with a human, according to Gartner. "That creates challenges for partners and for you," Phillips said. "In addition, 89% of companies say they compete primarily on customer experience they provide. In 2010, that number was like 36%."
Many vendors recognize the work still to be done around improving the customer experience. During a recent session, attendees were asked to select their company's strength. Not surprisingly, technical prowess was the top choice, accruing 45% of the votes. Marketing accounted for 27%, while customer success (14%) and sales (13%) trailed. Similarly, the vendor attendees were asked where their company needed the most help. As one might expect, sales (38%) and customer success (31%) pose a bigger challenge than marketing (20%) and technical (11%).
"Customer experience can't be a cookie-cutter/one-size-fits-all approach. You need some flexibility to create an experience for customers through partners," said Phillips. "Second, it's not going to be free. It's going to require some investment, maybe some new resources and new skills. And don't forget, metrics matter—customer satisfaction scores, performance metrics, quarterly business reviews. It boils down to listening to your partners and to your customers through your partners."
Register now for the next Managing the Technology Channel sessions at the CompTIA Communities & Councils Forum (CCF) March 13-15, or contact your member representative at [email protected] for more information.