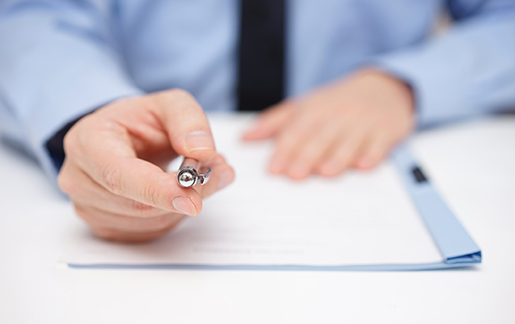 With more than 30 years of experience in the tech industry, there isn't much that Bob Stegner, hasn't either done, seen, or had a customer do or see. He's learned a few things along the way, lessons that he's shared with guests and viewers of a CompTIA Connect YouTube series called "Universal Truths from the Son of an SMB."
The senior vice president of marketing, North America, at SYNNEX, recently finished his second set of episodes, five shows that followed an original three last winter. In each episode, Stegner and two guests from the IT channel discuss tried-and-true practices and strategies that tech companies can use to be successful.
The first three episodes focused on subjects quite familiar to small MSPs and solution providers: how to get more from vendor partner programs, customer service expectations, and managing a multigenerational company. The latest series of shows continued the SMB-focused trend, offering advice on how to best service customers, how vendor relationships are changing, how to buy—or sell—your small business, and how to work with a new vendor.
It's important for tech companies of all sizes to remember were all small businesses at some point, Stegner said. "Even the largest companies started as SMBs. Never forget your roots. No matter how large you get, don't forget where you came from," he said.
With that in mind, here's a closer look at each of the last five episodes:
Tech companies today can't wait a small-business customer to contact them—they need to be proactive and, increasingly, a trusted business advisor as much as a tech guru. In this episode, Stegner talks with Ryan Morris, principal consultant at Morris Management Partners and Hannah O'Donnell, director of sales at Collabrance, about tips to ensure SMB customers remain happy—and loyal.
Solution providers—and any business really—should take great measures to measure customer success, said Morris. Without that, you're not truly helping your client, he said. "If you're not [measuring customer success, you're hoping next time they'll say, 'It was good enough and I'll buy from you again.' Good enough is not good enough. You need to ensure you help a customer succeed, and that means understanding what their business is, and then help them improve it."
Many solution providers have the technology products and services as well as the sales process but listening to customers is a critical component of success, said O'Donnell.
"Listen to understand, not to respond. That is the most important thing for salespeople. We want to sell our solutions, talk Ts and Cs. But we really don't have anything to sell if we don't understand what our customers' needs are," she said. "Listening and asking questions are the biggest piece to building relationships and earning trust through thick and thin."
If you're a channel veteran, you likely remember the days of dedicated account reps and frequent business reviews with your best vendor and distributor partners. In today's cloud and multi-vendor solution world, those aren't always the norm but maintaining strong relationships is still just as relevant. In this episode, Stegner talks with Frank Rauch, head of worldwide channel sales at Check Point Software Technologies, and Colin Knox, CEO at Gradient MSP, about how to get the most from your vendor partnerships—and what to expect going forward.
For one, it's important to communicate regularly but also help vendors learn how you are different from your competitors, Rauch said. "Articulate your value. Be very specific about what you want and what you need and talk about outcomes. What is the benefit to the vendor? If you go at it that way, we're absolutely going to listen."
It can also be easier to get a vendor's attention when you join a partner community or peer group that can have a larger voice collectively, Knox said. "We're all SMBs and there's power in numbers. It's difficult when you're a vendor and you have thousands of partners sending you tens of thousands of requests to really sift through the noise to understand what's going on," he said.
Tech innovation hasn't slowed down during the pandemic, but it's still a challenge for many SMB solution providers to identify and ramp up with the right vendors for their specific business. It can be a time-consuming and costly proposition. In this episode, Stegner talks with Scott Young, vice president of product management at SYNNEX, and Jonathan Blakey, vice president of technology at Technology Assurance Group, about how to identify best-in-class vendors that can help you grow your business and expand your footprint.
In some ways, the distributor to vendor relationship is similar to the vendor to channel partner, Young said. It can be a challenge for a distributor to ramp up with a vendor, because they come in with too-high expectations, expecting to flip a switch and watch the money start rolling in. That's not reality, Young said.
"I wake up every day and say it in the mirror and probably to everyone I talk to: Set the proper expectations," he said. "I get 'you said the channel has 20,000 customers. How come 10,000 aren't buying from me in Week 3?'" The best relationships are formed when both sides recognize how the products and services fit into your ecosystem. "That's important because it's about completing a solution. That's what we focus on every day," Young said.
When first engaging with a new vendor, it's also important to provide honest feedback and hope that the vendor appreciates it, said Blakey. "If you're plugging the internet into a toaster, I probably don't have a need for your product right now," he said. "I hope they appreciate that and spend their time more wisely. Don't be afraid to take a constructive role when talking with a vendor. You can't assume vendors know what customers always want."
As the managed services model matures, the number of mergers and acquisitions among MSPs is increasing. Private equity, venture capital, and other MSPs are looking to consolidate into larger companies to achieve more efficiencies, productivity, and profitability. In this episode, Stegner talks with Tommy Wald, CEO of Riata Technologies, and Pratik Roychoudhury, CEO of TeamLogicIT of Newtown PA, to learn how to prepare your business for a sale, what to expect, and how to get the maximum price for your company.
The number one thing to consider, after financial considerations and getting a good deal, is can the new business sustain itself without the acquiring company having to jump in and take the reins, according to Roychoudhury.
"If you jump into running a new business, and you're working in the business not on the business, you're not going to make the strategic advances you want to make," he said.
It's also recommended to hire a good M&A consultant, attorney, and tax advisor to help through the process and avoid potential pitfalls or headaches down the road, said Wald.
"Everything starts off looking like a great marriage, but you want to be prepared for a bitter divorce too," he said. "I didn't really have any surprises, but we had acquired some companies over the years, and they ended up with a huge tax bill."
The fastest way to grow your business isn't by investing in new solutions or training new hires—it's to buy another company. But it's not that simple; there are many variables to consider in order to ensure a successful transaction. In this episode, Stegner talks with Rory Sanchez, CEO of TRUE Digital Security, and Mont Phelps, retired CEO of NWN, two tech leaders that have each bought other companies to get their insights on what to look for, what to avoid, and the steps to take when you acquire a new business.
When it comes to identifying potential targets for acquisition, there's more than one way to find the right company but not one perfect way, according to Sanchez.
"Sometimes it's word of mouth, but unfortunately I've found when someone says, 'Oh, this company would be a great fit,' they're not ready to sell either," he said. "Then there's a number of business brokers out there and companies go to them when they want to sell. A lot of those are overpriced, but that's OK. you can start the conversation and every now and then you find the right fit."
Meanwhile, Phelps cautioned potential buyers not to underestimate how much time and effort an acquisition takes, and the potential impact it could have on your primary business.
"We're all trying to build a successful business on its own, but everything you do aimed at M&A is detracting from your core pursuit of running the business. It took a lot more effort than I truly appreciated in the beginning."
Finally, remember that a business owner looking to sell may have a very personal, emotional attachment to the company that can be hard to let go, said Stegner.
"I used to joke if you go look at an SMB's warehouse, that's his basically his 401(k) plan back there," he said. "Most folks start in a garage or house and grew the business from nothing. It does become very personal. That's hard."
For more, visit the CompTIA World YouTube page and don't forget to subscribe to be notified when new series and episodes are available.