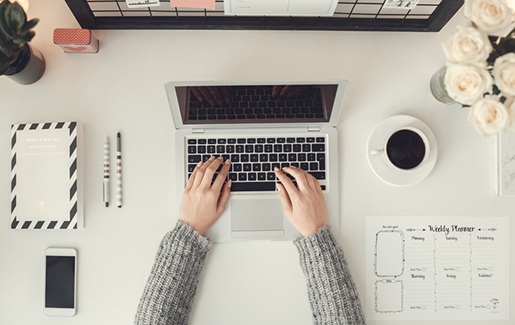 Bob Stegner grew up as the son of a small business owner and saw firsthand the highs and lows of running your own small company. There's nothing harder than SMB pain, but nothing greater than SMB success.
"If you're brought up in the market where you see the ups and downs of an SMB, you're able to go back to it. There's nothing an SMB can't tell me that I haven't heard or experienced," said Stegner, senior vice president of marketing, North America, at SYNNEX, and a member of the IT Hall of Fame.
That background served him well over a 30-year-career in the IT channel and made him the ideal host for CompTIA's YouTube series "Universal Truths from the Son of an SMB." The first three episodes tackle subjects quite familiar to small MSPs and solution providers: how to get more from vendor partner programs, customer service expectations, and managing a multigenerational company. Here's a closer look at each of the three episodes:

In many respects, you can't have an IT channel without strong partnerships between tech vendors and their MSP, solution provider, integrator, and other partners. There's been some debate around the value of vendor partner programs, especially today as many transactions and processes are automated and online. But Stegner, as well as guests Frank Vitagliano, CEO of the Global Technology Distribution Council, and Alec Stanners, vice president of business development at BVoIP, all agree that vendor programs can help all parties be more successful—if they're designed and implemented correctly and consider the ultimate end user's needs.
"When we talk about the channel, you typically talk about the vendor, distributor, and solution provider. Not the end user. But if it wasn't for the end user, all the other stuff is irrelevant," Vitagliano said. "I would like to think that programs being created are intended to benefit the end customer."

Vendors and their partners should work together on programs for service and support that help solution providers serve the customer better, he added. "The problem we have quite a bit is, if you look at some of the programs out there, they tend not to do that. They tend to be really geared toward the vendor or the distributor who is creating the program, and not as much thought to the recipient."

Partner programs need to be more than commission programs with vendor sales reps, said Stanners. "If we're looking to grow our company, how do you get someone excited about doing that? It's about breeding loyalty, as you build up tiers," he said. "The programs have to make sense for both sides. Partners have to know there will be expenses when they get started, but they also have to see value in return, especially when you get to top tiers."

Many businesses have long operated under the credo "the customer is always right." But is that really the case, or are you opening Pandora's Box by giving them whatever they need, even to the detriment of your own profitability or success?

Customer service is a fine line to walk and striking a balance between what's best for all parties can be a challenge, according to Kevin Gilroy, CEO of Gilroy Associates, and guest on the second episode.

"The customer is not always right. Sometimes they don't know what they don't know. I was talking to my daughter, a doctor, about this recently. She sees a lot of patients that say 'I want this medication. I saw it on TV. I read about it on the internet.' But that could be deadly," he said. "I've seen a number of partners and companies harm themselves by believing that the customer is always right. The customer might be right, but the economics could collapse on the person satisfying the customer."

Customers can't always be right because in most cases they're employing the services of others to fill a knowledge or skills gap in the first place, said Caitlyn McCaughran, field marketing manager at Auvik Networks. "You [can't] come in thinking you're the professional. In the SaaS busines and vendor side, you see customers all the time state they're right and the policies you have as a business should be bent for them."

Even if the customer isn't always right, providing a positive customer service should always take precedence. The goal isn't to prove them wrong, it's to find a solution to satisfy both sides.

"It's how you as vendor or MSP solve the issue and how that party leaves you. That should be first and foremost at front of mind," McCaughran said. "A lot of companies don't ask to put customers in the opposite position. If we put that back on some customers that think always right, I think a lot of attitude would dissipate. If they wouldn't do something for their clients, why would they expect their business partners to do it for them."
Added Stegner, "Vendors, distributors, others often set higher expectations than ideal. Is it the customer is always right, or how customer service handles them? Is it a hardware problem, a software problem, or how customer service dealt with them? The more technology that's used, it's still people talking with people."

One challenge that most SMBs will face at some point is what to do when the founder or owner is ready to retire or step away from day-to-day operations. Finding a successor and making sure that person is adequately prepared to step in requires planning, discipline, and maybe more than a little bit of faith.
Some companies are able to keep the business in the family—passing the torch from parent to child—but even if that's not the case, there's no easy guide to manage the process, according to Chris Booth, founder of CCB Technology, Racine, Wisc. Booth passed the reins to his son Patrick after the younger Booth had worked in the business for about 13 years.

"Some people don't know how to transition. I didn't read a book. There was no book," said Chris Booth. But the decision was an easy one to make because Patrick Booth had three qualities that were critical for a leader to have. "I knew he was smart, he was capable, and he had a fire in his belly. Those are all important things to have. A lot of times [SMB owners] don't see that in their children. They have to want it."

As a symbolic gesture, Chris presented Patrick with a sword in front of the whole company, a reminder that you need "to be a crusader and a warrior" to lead a company. "It's in my office, a reminder of what it means go to battle. It's my job to slay dragons for my company," Patrick Booth said.

Finally, both Booths shared what they wish they had known through the process of transitioning the business. Chris said he wished he'd invested in more leadership training during his tenure after seeing how that's helped Patrick be successful. Patrick noted that being a good leader requires sacrifice and not sweating the small stuff.

Early on, Patrick agonized over a decision to close the office during a nasty Wisconsin blizzard. "I had always relied on my dad to make that decision. He wasn't available to ask. I had nowhere to hide. It wasn't a joint decision. I called it a snow day but I doubted myself the whole day. Did I cost the company money? I remember asking my dad later and he said you made the right call," Patrick said. "It's one thing to the next thing to the next thing. The endurance you have to have as a leader, you have to understand to stay calm. That comes with experience. I'm just so appreciative of opportunity to grow and learn."

For more, visit the CompTIA World YouTube page and don't forget to subscribe to be notified when new series and episodes are available.