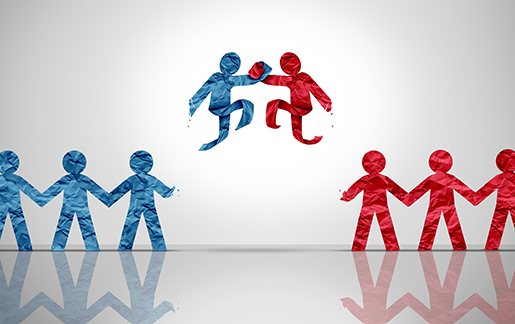 Tech companies spend a lot of time, focus and money on improving their customers' experiences, a notion that's now extending to the relationship between vendors and their partners.
The shift is due to evolving business models, possibly accelerated by the global pandemic, and is probably overdue, according to data compiled by CompTIA in its upcoming 9th State of the Channel research report. Carolyn April, senior director of industry Analysis at CompTIA, will discuss the topic as well as other findings during a ChannelCon 2021 Online session titled "Are You Experienced? How CX and PX Are Keys to Future Success."
"Vendor relationships are changing pretty dramatically, from recruitment to buying to support to ongoing management," April said during a recent Volley podcast. "It used to be that vendors held all the cards. Today, because of cloud and changing business models, the vendors and products are abstracted from customers who just want to solve a business problem. They're not, 'I want to buy X vendor's product.' As a result, vendors have to provide a better experience with partners, who have gotten a lot pickier about who they want to work with. Now partners demand good tech support, ease of communications, among other things."
That shift shows up in the State of the Channel, where channel companies gave their vendor partners a 74% net satisfaction rate, a number that's historically been well above 80.
"It's still good, but it's a drop," April said. "I wonder if partners are realizing different things that they want from the vendors they work with. If they're not getting that, they might start looking around at different vendors," she said. "Business model changes have a lot to do that because it trickles down to how partners are compensated and what they value they see in a partner program. Vendors are pivoting, but it's not easy to rearchitect a partner program and appeal to profitable partners."
Cautious Optimism Prevails, So Does Channel Relevance
Overall, channel partners are cautiously optimistic about business in 2021 and into 2022 according to State of the Channel findings, said April.
"Companies are a little gun shy to predict gangbusters for the future. Most of these channel companies are very small and they sell to small customers. Those were the ones with the biggest negative impact by COVID," she said. "There are some pockets of upside. Some MSPs found opportunity during the rush to remote work."
In addition, a plurality of partners still sees the channel as relevant, noting that business is becoming less product-centric and leaning more toward consulting and other services.
"That reflects being in the cloud era where customers are empowered to purchase directly online themselves. More often now, channel partners are called into to do work once a product or service is provisioned or at least purchased or thought about," April said. "It's not about selling some thing; it's about selling themselves to implement or deploy what the customer has already picked out. Companies that recognize that are going to be successful."
IT Represents Biggest Vertical Opportunity—and Challenge
Historically, State of the Channel research into vertical market opportunities doesn't change much year to year, until this time. Interestingly, the IT industry itself represented the top vertical where channel companies see the most opportunity, but it was also chosen as the most difficult vertical in which to gain traction, April said.
Part of the allure to approaching the IT industry as a potential selling market is because it's familiar, said April, as opposed to a non-core vertical market like health care which could take more training and education to learn the market as well the challenges faced by those companies.
"A lot of SPs and MSPs don't fully realize that diving into a vertical at a high level or deep level is not easy. It takes a lot of training. You need to talk to all these companies," she said. "There's a million very niche applications that apply to manufacturing or retail and you have to get up to speed to those. Every industry has its own quirks. Selling familiarity is probably one of the reasons that selling to IT industry is up there."
Not registered yet for ChannelCon?
Sign up for free and explore the full agenda, including our in-person receptions and solutions showcase!