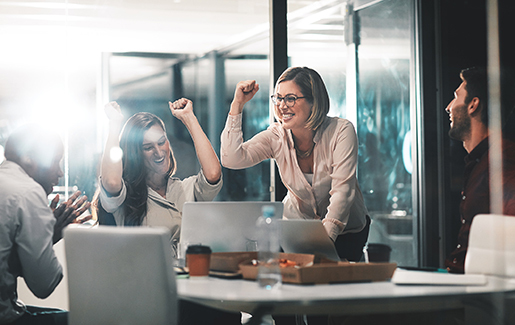 One of the best ways—if not the best way—to recruit and retain employees is to foster a great environment for your current staff, creating an experience that makes your team want to work for you, want to succeed, and want to bring in their friends.
Accomplishing those goals takes planning, investment, and patience, but the ROI is well worth it, according to Jhovanny Rodriguez, vice president and co-founder of GreenLink Networks and an executive council member of CompTIA's Managed Services Community.
In this video blog, Rodriguez talks with Evan Longoria, Human Resources Executive at GreenLink, to share ideas about creating a better employee experience.
Related Blog: 8 Tips to Retain Your Talent and Avoid the Great Resignation
The greatest impact to attracting talent and keeping your employees is to focus on the employee experience, according to Longoria. "That means creating a supportive environment that really speaks to what employees want and how they're thinking about their experience in their work life, because if you can focus on that that's going to keep employees motivated which is obviously contributing to your company's success," she said.
Added Rodriguez, "If you treat your employees well, if you have a great culture, a great employee experience not only will you retain, which means that probably have to recruit a little less, but when you do have to recruit there is a brand and your existing staff will promote those open positions and help you with that recruitment process."
In this video blog, Rodriguez and Longoria detail three things to keep in mind as you develop an employee experience strategy:
Create a learning environment
Know what motivates employees
Make it personal
Watch the video below for all the details: