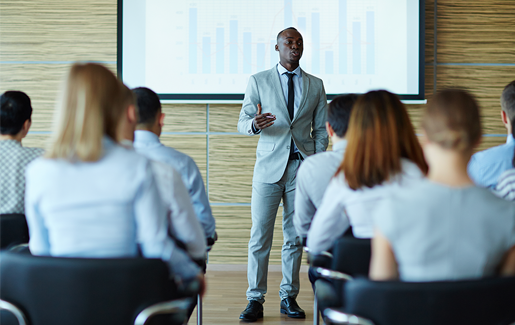 CompTIA Communities and Councils make our goal of advancing the IT industry possible by providing thought leadership, hosting networking events and spearheading important industry initiatives. Want to get involved? Mark your calendar for these events from CompTIA's Communities and Councils.
On-Demand Webinars
Winning Strategies for Security Sales in the Age of Ransomware
The IT Security Community virtual meeting held in July featured a rousing debate on how best to take advantage of the security market.
NEXT MONTH
CompTIA Community Meetup at ChannelPro SMB Forum
September 4 and 5 | San Jose, CA
Meet up with other CompTIA Community members at the ChannelPro SMB Forum Welcome Reception, sponsored by CompTIA, on September 4, and don't miss a full-day of educational, interactive sessions on September 5. Learn more about the ChannelPro SMB Forum.
Community members: For more information about attending the community meetup and ChannelPro SMB, email
Kathleen Martin
, senior manager, member communities, CompTIA.
How to Unlock the Cash Cow in Your Business
UK Channel Community Webinar
September 26 at 3 p.m. GMT/9 a.m. CT | Online
If you're like most small business owners, you understand how much of your time is controlled by your customers' deadlines and demands. In short, you're too busy to spend time working on your business and thinking about how you can add to your bottom line. But what if you could earn more money, without any more stress, without`1118yut any drain on your resources and without being any busier?
Join the UK Channel Community and register for free.

ChannelCon Online Rebroadcast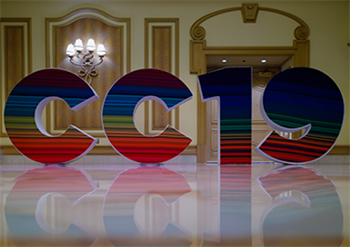 September 18-19 or Watch on Demand | Online
Register now for free access.
Did you miss any of the training featured during ChannelCon? Now is your chance to catch the exceptional education and thought-leadership sessions that everyone is talking about. Register at no cost for the ChannelCon Online rebroadcast and participate virtually on September 18 and 19. Earn CEUs and learn about the business of technology from the comfort of your desk.
Coming This Fall...
The EMEA Member and Partner Conference, UK Community
October 7-8 | London, UK
The business of technology is driving rapid transformation in almost every aspect of life. This two-day event is a unique opportunity for all organizations that build, sell or influence the adoption of technology to learn how to better collaborate, plan for the future and share best practices to achieve long-term success.
Learn more about EMEA programming.

Canadian Business Technology Community Virtual Meeting
October 10 a.m. at 10:30 ET/9:30 a.m. CT | Online
Registration coming soon.
Join this free, online event to learn how to bridge the skills gap and keep pace with Canadian technology trends.
Save the Date
Advancing Women In Technology Community (AWIT)
October 3 | Denver | AWIT Community Meetup
October 4 | Denver | AWIT at the Women in Tech Summit West
November 7 | Raleigh, NC | AWIT Community Meetup
November 8 | Raleigh, NC | AWIT at the Women in Tech Summit Southeast
Community members: For more information about attending AWIT Community meetups, email Kathleen Martin, senior manager, member communities, CompTIA.
Canadian Business Technology Community Meetup
November 7 | Toronto, Canada

Learn more about CompTIA Communities and Councils.