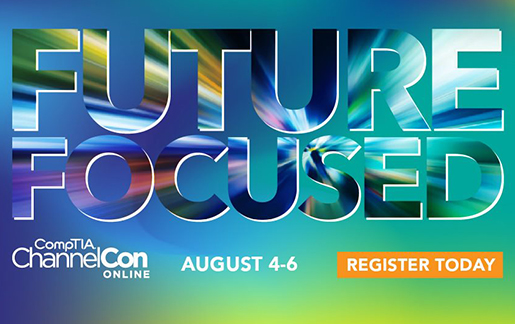 Unemployment, COVID-19, and economic uncertainty aren't going away anytime soon. But that doesn't mean solution providers should scale back their business or try to wait out the storm. Quite the opposite. Now's the time to push forward looking for new business and new opportunities, according to Heather K. Margolis, founder and chairperson of Channel Maven and CEO of Spark Your Channel, and Larry Walsh, CEO of The 2112 Group.
The pair will discuss strategies—with actionable steps—that solution providers should be taking now to ensure long-term success during a session at ChannelCon Online, CompTIA's three-day digital event slated for Aug. 4-6.
The session, titled "Maintaining (and Growing) Your Sales Pipeline in Times of Economic Uncertainty" will examine sales, marketing and management strategies to keep your employees, customers, and bank account, happy.
"Things such as keeping open lines of communication have become so important as we've adjusted to extreme conditions," Walsh said. "Even more than before, you need to keep the customer at the center of everything you do. Customer experience is paramount, not just in marketing, but in operations. This isn't temporary. We're not going back. Where we are now is part of, or a replacement for, what was in place before."
That means doing things differently, including things that may be uncomfortable or hard, but now they are necessary for success, said Margolis.
"You have to use different mediums, things like video, webinars, podcasts. A lot of people shied away from that before COVID-19, but customers—and everyone—are missing the human connection in business relationships. Video is a great way to accommodate that," she said.
Videos and other social media have proven effective as a means to be more visible with clients and prospects during the pandemic, Walsh said. More than ever, clients crave transparency and continuous communications from their business partners.
"Solution providers are tremendous at keeping secrets. That's not a good thing because nobody knows what you do. Historically, they don't do the things that have defined true value. They think of themselves as technicians first," Walsh said. "You have to start thinking about the value of outcomes that you deliver to customers. You need to translate that into a persistent communications plan. Not just marketing, but engagement. A great customer experience is not from someone who provides frictionless engagement, but continuous engagement. You have to pay attention to what customers want and incorporate that into the mediums that Heather describes. Through that, we create entanglement."
The Sky Is Not Falling
The biggest mistake many channel companies are making during the COVID-19 era is assuming that all business leads will come from word of mouth, or that nothing can be done to improve a struggling business, according to Margolis. Added Walsh, many companies are confused because they have no frame of reference to evaluate their current performance during the pandemic.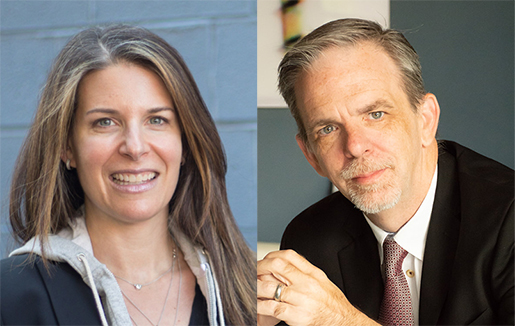 "Part of that confusion is because 73% of channel businesses do not have marketing plans, 58% don't have sales plans, and 47% don't have business plans," Walsh said. "If you do not have the means and a baseline to compare expectations and goals, everything else is irrelevant."
It's not just solution providers struggling in the current environment, said Margolis. Many tech vendors also haven't adapted and need to rethink their through-channel demand generation activities as well.
"Our ChannelCon session will address that: how to connect with more prospects and customers so that you can stock the pipeline for the channel," she said.
Likewise, solution providers should take this opportunity to increase their marketing into vendors, said Walsh. "There are plenty of examples and evidence that show if a partner markets itself into a vendor, that vendor is more apt to show them more attention and more business."
One solution provider recently told Walsh that more than half of its marketing budget targets vendors, not customers or prospects. "They communicate their development activities, technical skills, new customer wins. The message the vendor is receiving is that this company is confident, has new customers, and has capacity for more. It puts them top of mind," Walsh said.
Don't miss the "Maintaining (and Growing) Your Sales Pipeline in Times of Economic Uncertainty" session, Aug. 4 at 2:20 pm EDT.