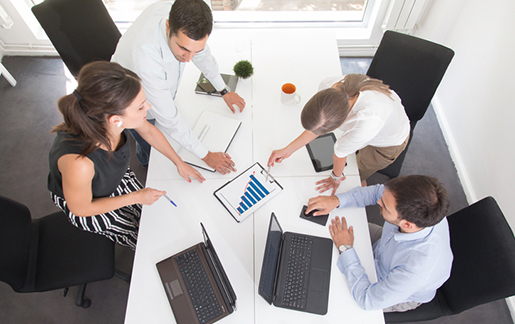 Earlier this year, CompTIA and AchieveUnite partnered to define a common and unified definition of partner experience. This research uncovered four underlying trends that are proving to drive successful partnerships over the long-term. Today, as the power equation has shifted from binary partner relationships to partner ecosystems and communities, enablement has become essential. In fact, enablement is the new currency with tools providing the critical path to the success of these ecosystems. CompTIA's Carolyn April will detail the findings and more at ChannelCon Online in a session titled: Exploring Partner Experience Trends.
In the following article, AchieveUnite sits down with Larissa Crandall, vice president of worldwide channel and alliances at Gigamon, to discuss the evolution and role of the partner ecosystem as it relates to partner experience. These are excerpts from the conversation:
Why has the channel evolved to a partner ecosystem/community?
We have evolved into an ecosystem because partners are looking for complete solutions they can take to market. Their goal is to deliver customers everything they need to solve their individual challenges without having to worry about interoperability or missing functionality. This level of partnership helps forge a sense of trust that helps build ongoing relationships.
Anytime we bring on an ecosystem vendor, we start off by sharing who each of our top partners are and understand where the synergies are. And most of the time our partners align, which allows us to leverage each other's intel to evaluate the business objectives and perspective of our partners. Today, it's not enough to go to partners and say you fit. You have to have a plan showing how you fit.
How do you optimize the partner experience within a partner ecosystem?
Partner experience is a force multiplier. This is a big deal. If you focus on your partners' experience, you will forge the relationships that help scale and expand your reach into new markets. This happens through training, enablement, and listening. All campaigns or marketing collateral must be put together through the partner perspective and be material that partners can actually bring to their customers.
When partners go to market, what's the ideal way to handle sales compensation?
Sales compensation is up to the partner. As you work with ecosystem vendors, it's important to track internal involvement on deals being made between partners and vendors. Track the data to show the sales team how integrated and intertwined you are and how you fit into multiple categories. Then bring it to the marketing team and build a campaign.

Through this process, let the ecosystem be the force multiplier. If you can build a variety of impactful campaigns you can help your partner stand out among the competition.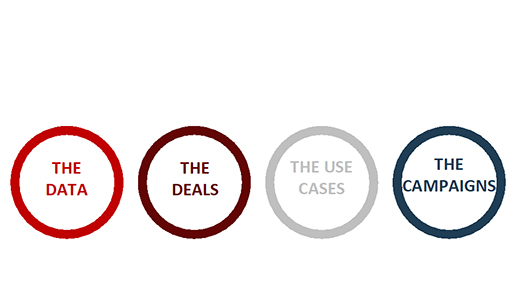 Within the complexity of the ecosystem, what are the gotchas to watch out for?
The gotcha is you can't be everything to everyone. It's important to profile both your partners and your ecosystem. There is a lot of technology out there and you need to make sure you focus on the ecosystem that best aligns with your partner profile, your go-to-market plan, and your technology.
And how do you profile the ecosystem? Is it the same process?
You have to look at the technology and ask a lot of questions: Will this technology help your organization be a force multiplier? Is it relevant and compelling right now? Does this technology align with your long-term needs? There has to be an in-depth conversation with action points.
Thinking about these ecosystems, what are the barriers when it comes to people-to people-interaction?
The primary barrier is varied product knowledge levels and how they fit into the ecosystem. One-size-fits-all training does not work so the key is to understand what your partner already knows and address to what they need to know.
How has COVID-19 impacted ecosystems?
Our ecosystem has seen digital transformation initiative timelines accelerate from years down to months. Period. Businesses are closed so people are communicating, working and shopping online at unprecedented levels. This is digital transformation. Our customers need the tools to secure their data and optimize their networks to ensure a high-quality user experience.

Don't miss the "Exploring Partner Experience Trends" session, Aug. 4 at 1:45 pm EDT.