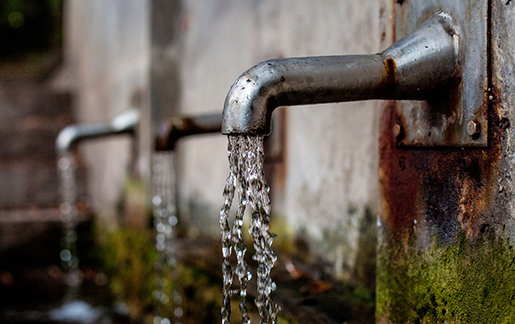 Prospecting is one of the key stages in building your managed services business yet one of the most challenging. To keep a sales pipeline full of opportunities you must prospect and nurture your leads—or sales will not happen.
It's neither fun nor glamorous to prospect and nurture leads, and many find it to be the most difficult part of the sales process. It's not as exciting as closing a deal and too often people find themselves spending time doing everything except what they need to in order to move the lead forward through the buyer's journey.
Build a Proper Sales Funnel
To build and manage a successful, flowing sales pipeline, it's important to block time out to plan and execute on all the activities needed, and to hold yourself accountable. Let nothing get in your way. Fail to accomplish these initial goals and success becomes that much harder. To help, here are four tips to help keep you on track building a sales funnel:
Plan your upcoming week. This includes any sales activities, such as cold-calling, networking, and email marketing. Don't' forget to include the meetings you have set up with potential new clients.
Create and schedule your sales cadence. Determine how often and when to follow up/communicate with leads.
Color code your calendar for all activities. Then look at your calendar every Sunday night to quickly determine if you're spending too much or too little on a specific activity. This helps identify areas where you might improve.
Execute your plan and start again. Pipelines aren't static and they are in constant need for update and refresh. Successful businesses realize that they can never truly be "done" with their pipeline because there's always work to be done and more activities to nurture. Consistency and repetition will help you form the right habits.
Practice and Persistence Pay Off
For any interaction, whether it be cold-calling, networking, or nurturing leads, have your scripts ready and practice them out loud over and over. Do not look to make a sale. Instead, look for challenges and problems to solve. The goal is to get a face-to-face meeting, and to identify areas where you can align your solution to solve a specific business problem.
Sell the value of the meeting and ask yourself: Why would somebody want to give you 30 minutes of their time?
Here are four examples to remind yourself of why they should:
You are an expert at providing support to companies like theirs.
You can share what their competitors are doing with technology.
You can assess and structure a customized plan they would feel comfortable & confident with.
You can assure their intellectual property is secure and available.
Calling is not the only way to get new meetings. Asking your clients for referrals is an excellent practice for building a future sales pipeline. Did you know that 91% of B2B buyers are influenced by word of mouth when making their buying decision? And in my experience the close ratio is much higher. As an example, your technicians are in the field solving problems every day. That presents a great opportunity to ask for a referral. Simply have the tech casually mention "Hey, if you know anybody who can benefit from our service, please let me know or give them my name." The rewards will almost always outweigh any risk associated with that practice.
Networking with other companies that do business with your target market continues to be a strong lead generation activity. This helps build connections and according to Tom Hopkins in "Sales Prospecting for Dummies," your closing ratio for non-qualified leads is 10% vs. a 60% close ratio with referred leads.
Whatever the activity is, it is important to remember to be persistent!
Alisa Kunz is senior director of sales enablement at TeamLogicIT and a member of the executive council for CompTIA's Managed Services Community.