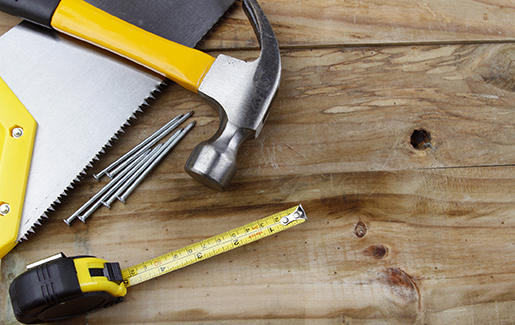 Managed service providers come in all shapes, sizes, and models. One common ground most have is their reliance on professional services automation (PSA) tools to run their business. But even there, the similarities end soon. Every PSA platform has its own features and functionality, and every MSP uses it differently.
In many cases, MSPs are paying for features they don't use, or know how to use, even though it could make them more efficient and productive, according to executive council members of CompTIA's Managed Services Community.
Two of those members recently finished a YouTube series to help get more bang for your PSA buck. In the Uncommon Uses for Common MSP Tools series, Eric Anthony, director of channel community at Egnyte, and Ryan Goodman, president of ConnectBooster, discuss a number of topics, from security to managing cash flow to process automation and complex billing issues—all with the goal of helping MSPs be more successful.
"If you optimize and automate things with your PSA tool, you can gain hours back in your week. And that's really important because it allows you to focus on the things you need to grow your business," said Anthony.
Here's a look at each episode:
Goodman and Anthony discuss how to automate many processes and add more client self-service. MSPs can expect better help desk ticketing workflows, and seamless service-level agreements.
"PSA tools can be set up to make sure you're not breaching those SLAs if they're in your managed services agreement, or SLOs, service level objectives, if they're not in your agreements, to make sure if something nears a breach point, you get notified. It really allows you to focus on the quality and speed of service you want in your organization," Anthony said.

Many PSA software platforms allow MSPs to leverage cloud services billing tools, automate billing, and better manage billing integrations with telco providers. And MSPs have a lot to bill—time, products and third-party services that feed into a PSA tool. That complexity can be challenging to produce a single invoice for a customer, but it doesn't have to be, said Goodman.
"There are a lot of great ways to take the pain out of taking multiple sources of billing and save a lot of time, money and have correct billing with variable user accounts," he said.
A lot of MSPs will brush over the CRM component of their PSA tools, thinking that it's not as sophisticated as some other pureplay CRM applications in the market. But most companies don't utilize even basic functions well, even though accountability around activity is a big driver of production in sales, according to Goodman.
"Each CRM tool within a PSA does a great job managing contact information, and then creating opportunities and individual activities underneath those opportunities. For example, the ability to see how many calls and emails are happening based on activity type. That's absolutely mission critical to the success of the sales organization. If you can't measure it, you can't track it," he said.
The episode also covers how to organize your salesperson's day, forecast based on the sales funnel, and manage turnover.
There's a lot of opportunity to use an RMM tool to greatly enhance the operational efficiency of MSP business processes, including automated maintenance, self-healing remediation, and co-managed IT and analytics.

We all know how important maintenance is, period, for IT infrastructure. The more maintenance we do, the fewer problems down the road," Anthony said. "With the advent of RMM tools, we have the ability in most cases build scripts or visual automations. That drives makes sure they get done and it also lets you do maintenance more often. You can do some maintenance tasks every day if you wanted to, which decreases the number of tickets you get and improves client satisfaction."


As many MSPs have technical backgrounds, they may not fully understand income statements or how it can be used to better run their business. But RMM and accounting software can help you ensure your business has access to cash by better utilizing income statements, balance sheets, and policies and procedures to ensure invoices are paid.

"There's some incredible insight you can get from your accounting software, specifically around the income statement," Goodman said. "Are you making money? Or losing money? When you talk about a balance sheet, eyes open up, ears perk up. All of a sudden, this accounting stuff gets pretty important really quick."

Delivering and securing your managed services are obviously critical to an MSP's success, but too many partners don't leverage some automated capabilities that their RMM tool might provide, according to Anthony.
"Some malicious actors look to uninstall AV. Make sure your RMM tool is managing that. When you introduce a new device on to the network, it should automatically go through the rules of your RMM tool to get those services installed. And it will reinstall that antivirus or endpoint detection and response if it becomes uninstalled through a malicious actor or through the end user," Anthony said. "Of course, if it starts happening on two devices, three, four, 50 devices, that's something different. You want to make sure you're analyzing what's going on to solve it from a root cause methodology."

It's not uncommon for MSPs to use a multitude of different applications, tools, and platforms in their business. But the integration of those tools is critical for success, said Anthony.
"We're talking about building ecosystem for your MSP so you can drive the business performance you want and deliver the services you want," Anthony said. "You need your PSA and RMM tools to work together, but you can also drive huge efficiencies with thinks like backup and antivirus. You'll get the most out of them if they're talking to each other. In addition, your PSA with marketing tools and other types of management type tools."
Check out the CompTIA Connect YouTube channel and don't forget to join CompTIA's Managed Services Community for more MSP-focused content and conversations.