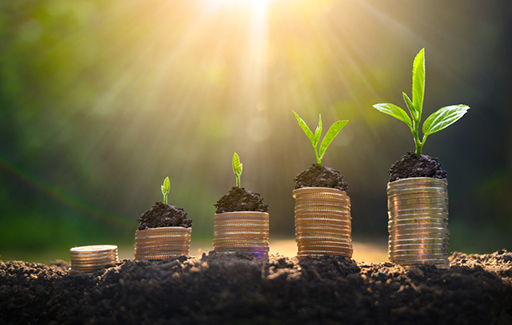 It may be more important than ever to market your company in new, innovative ways. After all, with minimal (if any) live interaction between businesses and their customers, it's all about finding a different way to communicate your message and your services to prospects.
CompTIA has compiled a number of free resources that can help you directly, or at least get started. For example, CompTIA recently posted "The Sound of a Cyber Crime" video, which demonstrates how easy it is for hackers to do real damage to a business, and how easy it is to prevent using appropriate tools and strategies to help teach employees proper IT security practices.
"Cyber threats continue to increase, as do the ways and means that bad guys look to get inside. It's critically important that managed service providers have the marketing information and resources they need to convince customers that security threats are both real and dangerous to organizations of all sizes," said MJ Shoer, executive director of The CompTIA Information Sharing and Analysis Organization (ISAO) and founder of MJ Shoer LLC. "MSPs can share 'The Sound of a Cyber Crime' video with their prospects and clients and start to have a more serious conversation about security and how to protect against cyber risks."
CompTIA members can post the video on their own social media, leveraging the content to highlight increased security threats, along with their own solutions and services to minimize the risk, Shoer said.
In addition to the 'Cyber Crime' video, here are several more resources that MSPs can leverage to keep customer conversations moving forward, even virtually.
Successful marketing begins with a plan. The CompTIA Marketing Toolkit details eight stages of developing and deploying a successful marketing strategy to attract new prospects, nurture leads and turn customers into advocates. This 25-page guide covers how to assess the market, find your sweet spot, tell a compelling story, and much more. Become a registered user to access the guide. Registration is free. Download now.
To help solution providers achieve better customer service and increase their value to potential customers, CompTIA's Business Applications Advisory Council and Channel Advisory Board mapped out two graphical buyer's journey infographics (one static, one interactive) that explain the roles that vendors, distributors and solution providers should play as the buyer moves through the process. Register for free access to this resource.
Businesses that enjoy exponential growth tend to follow a framework of intentional planning, including diagnosing areas of their business that they must work on and identifying specific activities that can accelerate business growth. Entrepreneur, CEO and business coach Andrew Laurie shares tips and strategies to accelerate business growth. Read now and download a related infographic.
Social media has become instrumental in helping businesses reach more customers. In fact, in many cases client know more about you than you know about them—due in large part to social media. Consider the profile of a B2B decision-maker: About 81% use community blogs; 74% use LinkedIn; and 42% use Twitter to get information. This 19-page guide details the who, what, why and how of social media, tackles topics such as curating vs. creating, and provides actionable advice for how to enhance your social standing. Get started.
In an increasingly competitive market, MSPs need to find new ways to meet to the changing needs of customers. This blog recaps ways can do to be at the top of their sales game even as customer budgets are tighter and includes five tips MSPs can use to engage decision makers regardless of the economic climate. Read more.
For more information on how to improve your MSP business, subscribe to the CompTIA Biz Tech podcast.

Ready for more? CompTIA Corporate Membership provides exclusive access to resources designed to help your technology business grow. Learn more about membership now.