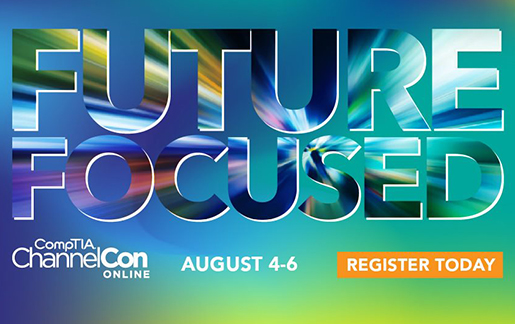 Earlier this year, CompTIA and AchieveUnite partnered to define a common and unified definition of partner experience. This research uncovered four underlying trends that are proving to drive successful partnerships over the long-term. Today, as the power equation has shifted from binary partner relationships to partner ecosystems and communities, enablement has become essential. In fact, enablement is the new currency with tools providing the critical path to the success of these ecosystems. CompTIA's Carolyn April will detail the findings and more at ChannelCon Online in a session titled: Exploring Partner Experience Trends.
In the following article, AchieveUnite sits down with Rob Rae, senior vice president of business development at Datto, to discuss why vendors need to have a "Partner business first DNA." These are excerpts from the conversation:
Tell us about the power equation and what you believe has shifted in the market related to partner experience.
Throughout the past 40 years, the focus has shifted from providing hardware to managed services that can be customized and localized through the channel. Because the channel is delivering and bundling these services, the actual vendors are less important and end users are focusing less on the specific tools and vendors within their stacked solutions.
About 85% of company communications and messaging is now focused on helping partners grow their business. How does this relate to the power equation?
Gone are the days when the end user from a small or medium business will have a direct relationship with a large vendor. As a vendor, if you want access to the small and medium sized businesses, you must work with the channel. The channel is our new salesforce and you must provide them with the tools, tips, tricks, training, and MDF assets to succeed in communicating and selling to the end user. You create loyalty and trust when you invest in and help your channel grow.
Interorganizational trust is critical to the partner experience. How does Datto create this trust?
There are a few factors. First, a channel-only strategy is important. There is a level of distrust created when vendors sell directly to end users. You cannot fully separate the channel from your direct relationships; there will always be a little crossover.
You can still have a good channel strategy and develop trust within your actual channel while selling direct. To do this, you have to be overly transparent with your communication, and realize that when mistakes happen, you have to err on the side of the channel.
We call our solution providers that we work with, partners. Our solution providers are not customers or clients. You need to be developing a level of partnership community that when you are going through good times, they are too. And when you are going through hard times, they are going through hard times as well.
The next part in building this trust is providing the necessary training. It's important you are responsive, providing support, and hitting all the areas your partners need help with. When you act with their interest in mind, you will be amazed by how the business will follow.
How do you think 'partner ecosystems are the new channel' plays into the power equation?
The human aspect of IT often gets lost. We need to understand and expand our level of emotional intelligence if we are going to communicate well in this industry. This is about building communities and bringing people together with all levels of understanding and expertise.
When I talk to one of my partners, I know they will understand their technology more than I ever will. They have a reach and access that I lack. But what I do understand and know is, how it works, what the value is, and how to communicate that value to the ultimate end user. So, I take my strengths, which are finding the value and overcoming objections around it, and then I take the strengths of our community, which tend to be more on the technical side, and tie them together to produce information to help us both deliver more effectively.
When it comes to COVID-19, what thoughts or recommendations do you have related to the power equation or to partner experience?
COVID-19 completely turned our world upside down. As awful as this pandemic has been, it did show us a few things. First, the channel is essential and powerful. The channel helped us all pivot quickly and allowed us to continue business as usual from home.
Second, the channel is now more agile and responsive than it has ever been. There is also more opportunity for the channel than ever before. Prior to COVID-19, the channel was on a great growth plan, stumbled slightly when coronavirus first hit, then got everyone set up quickly, hit a lull, and is now back on a trajectory of growth bigger than it was before the pandemic.