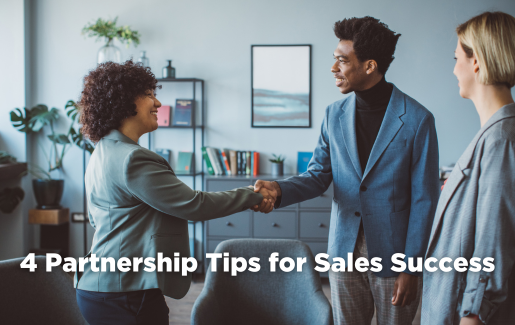 When it comes to growing your business things like having a well thought out sales process, a team full of experienced professionals or attending one networking event after the other might come to mind. But there is so much more to it than that. In the world of managed services, a crucial part of success includes vendors and managed service providers (MSPs) forging strong partnerships.
"Many vendors struggle to get MSPs to sell and many MSPs struggle to sell," said Sean Lardo, evangelist, ConnectWise during a sales clinic at CompTIA ChannelCon 2023. Keeping this in mind, it's clear that there is room for improvement.
Lardo and a group of industry vendor experts shared practical, actionable advice for effective collaboration, finding new opportunities and achieving mutual success. Here's a look at four of their top tips.
1. Shift Your Mindset Around Onboarding
Onboarding is a necessary component of any growing business, and while everyone has their own onboarding process, the end goal is the same. You're aiming to deliver value to your customers as early as possible. This ensures that they understand the results your product or service provides in hopes that they adopt it as a part of their process or tool set.
And while each panelist noted that they onboard a bit differently than the next, they all agreed on one thing: Addressing customer pain points during the onboarding process is crucial. Features and benefits are great, but when speaking to customers, many forget to tie them to a need.
"Whether we're vendors selling to other small businesses and MSPs, or MSPs selling to other small businesses, it doesn't really matter. It's all the same. As far as the process goes it's about going back and shifting our mindset to stop selling," said Nick Points, vice president, CharTec. "It's our job to make our clients want to buy. It's more about the results that we can provide for an end client or a small business, more so than the features or how we do it."
2. Know Who You're Selling To — Consider Persona-Based Selling and Onboarding
As an MSP, whether you have a department dedicated to sales or you are the business owner wearing many hats, you can benefit from knowing those to whom you're selling.
"At my organization we use persona profiles, so the person that onboards [our customers] uses either an engineer or a non-engineer type onboarding. So, we have two different onboardings completely dependent on the type of person we're engaging with," said Jason Kemsley, director, Uptime Solutions. "It is based off of their personality that we witness ourselves. Do they want to jump into the tech, or do they want to jump into the business outcomes?"
Implementing personalized, persona-based selling and onboarding methods can give any company looking to engage their customer a leg-up.
"How you communicate not only with your different departments, but with the departments you sell into matters, Points said. "In sales when we talk about MSPs we need to be speaking to somebody in every single department, accounting, HR, CEOs, the executives – they all have different business issues. And when you communicate with them it really helps when you leverage personas and personality profiles."
As a vendor or an MSP there are many different personas that you sell to, so understanding what is of interest to each ensures that you personalize your presentations and effectively address their pain points.
3. Set Clear Expectations
When forging any type of relationship, expectation setting can be incredibly valuable, but especially when creating relationships between MSPs and vendors and MSPs and clients.
"Because you can't always be high, you can't always be buzzing about a new solution for the entire onboarding process. It's just not physically possible," Kemsley said. "So, what we do in the sales process is we put little emojis next to each part that try and symbolize how people typically feel in each moment."
In many cases, expectation setting, and account management go hand-in-hand, because for many maintaining the value of their solutions and services for their end users is a struggle point. So, when you're setting expectations and explaining to your clients that there might be some uncomfortable, rocky times, you also have to help them understand the value you bring to them.
"You have to continue to educate [your clients] on what you can do to provide them more value," said David Nankervis, vice president of inside sales and account management, Mailprotector. That way when those uncomfortable times do come, you've set the expectation that you're going to be there to help them be successful.
4. Define a Strategy for Retention and Growth
Retaining your current clients should be just as, if not more, important than acquiring new clients. But you can't sit with your existing clients every week. That means some sort of marketing effort is critical to ensure that they know the other ways you can bring them value.
"It's not even always about a new product," Points said. "It's more about getting the most out of the services you have. Have you ever met with a client that has been a client for ten years and they're like, 'well I didn't know we had access to that?'" he asked.
So, how do you effectively ensure your clients know not only what else you offer, but also how they can make the most of their current services? By staying in front of your clients through communication and marketing.
"It's about looking to solve a client's problem that maybe I didn't have a solution for when they onboarded," Points said.
Keep Up with the Latest News from ChannelCon 2023