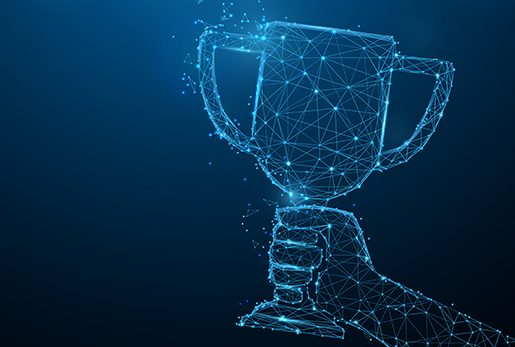 As a growing, ever-evolving industry, technology needs key leaders to help mentor future generations and pave the way for a sustainable, responsible and inclusive industry. CompTIA recognizes some of those individuals and organizations through its annual Spotlight Awards as a way to promote positive change and thank those helping to build the next generation through positive leadership practices. This year's U.K. Spotlight Award winners are dedicated to inclusivity and spreading the word about all of the wonderful opportunities in tech.
For her contributions within a CompTIA corporate member organisation and showing success and originality as an entrepreneur, Lizzie Robinson, senior manager of operations at Pax8, received the CompTIA UK Future Leader Spotlight award.
Dan Scott, director of ConnectWise's IT Nation Community EMEA, was awarded the CompTIA UK Community Leadership Spotlight award for demonstrating outstanding service and impact to the community.
Robinson and Scott's leadership has been evident through their commitment, passion and professionalism assisting CompTIA's UK&I Community as it advances the tech industry. Here's a detailed look at each of the two leadership Spotlight winners:
An Accidental IT Leader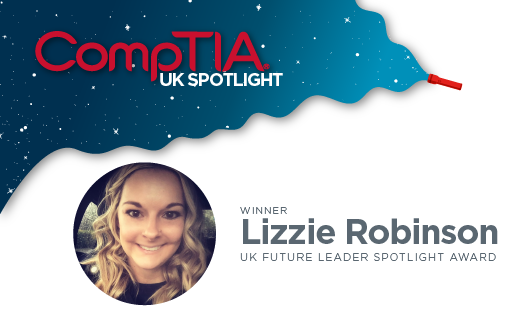 Like so many others, Robinson did not begin her career journey in technology. In fact, she holds a B.A. in Egyptology and launched her career in the retail industry. After 10 years, she wanted to find a job that would free up her weekends and holidays and allow her to spend more time with her son. That particular job hunt landed her a position as operations manager at a boutique MSP distributor, only a few days in she was hooked. "I had never considered a career in the IT industry before, but quickly discovered my home and a passion for fixing channel distribution one step at a time," she said.
Robinson has been commended for the changes she has implemented at Pax8, which include challenging distribution standards to ensure MSPs are working with best-in-class vendors. Her efforts helped to improve vendor relations and she was quickly promoted.
Fast forward five years and Robinson is now a force in the tech community. As senior operations manager of Pax8 UK, she now drives inclusivity in the workplace and works closely with IT providers and vendors to provide data-driven insights. Robinson also holds a seat on CompTIA's UK&I executive council. She is passionate about driving change and works to augment knowledge sharing across the channel. "I believe passion, drive and determination are key factors to success," she said.
Robinson hosted a Women in Tech session in 2022 and hopes to encourage more women to explore careers in technology. As a proponent of inclusivity and change, she also works diligently to encourage diversity in the tech community. She feels strongly that the shortage of diversity is related to a lack of awareness about the various roles in the industry. "There's still a long way to go to balance the number of women in the industry with the number of men," she said.
Creating Next-Gen Leaders to Carry the Torch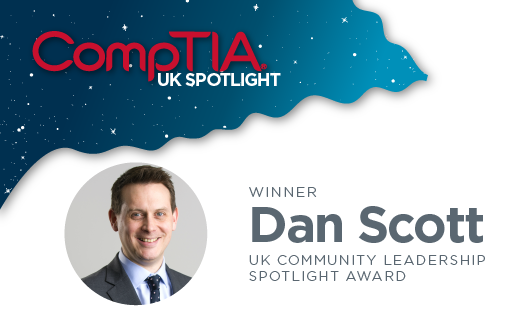 As someone who devotes much of his time to fostering awareness of issues such as diversity, sustainability and the importance of leadership in technology, Scott feels strongly that we need to draw attention to these critical issues to help build a stronger community of leaders for the future. "If you're the hero, you're one person. Create heroes and you can be as many as they can create," he said. "That's how things change."
Serving as the director of ConnectWise's IT Nation EMEA community, Scott helps to foster collaboration and build a strong network of IT professionals. He serves as the vice-chair for the CompTIA's UK&I Community's executive council, which works to increase awareness of diversity and other crucial topics within the industry.
"I'm very fortunate to be in a position where I have a platform to do good and further CompTIA's mission to advance our industry," Scott said. "It's not something I take lightly." He is also a member of the CompTIA ISAO and also has worked to create awareness by hosting sessions at CompTIA's EMEA Member & Partner Conference.
Scott is passionate about evangelizing critical issues and supporting IT professionals in their growth and knowledge-sharing efforts so they can have a more positive future through technology. He hopes to continue to be a driving force in the tech community by doing good as much as he can. "I feel it's so important that we as an industry create the future generation of leaders that will one day carry the torch for this great industry, and that our industry is open to and accessible to all," said Scott.