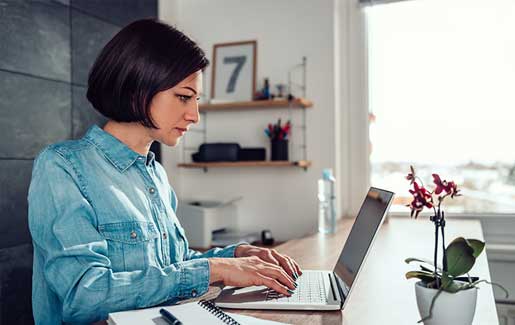 Several years ago, corporate social responsibility began to shift. More and more organizations started to hold themselves to higher standards and as such, sought to expand their supplier network so it more closely represented their customer base. Supplier diversity does this by increasing opportunities for socially or economically disadvantaged groups to participate in the supply chain.

According to a 2020 study by Hootology, consumers are three times more likely to buy a particular brand's products or services if the brand is perceived as committed to diversity, and organizations are paying attention.
This leads to a new network of opportunity. In 2020, The Coca-Cola Company's commitment to diverse suppliers and businesses resulted in a $800 million spend across the entire supply chain. In April of this year, Target Corporation announced a commitment to spend more than $2 billion specifically with Black-owned businesses by the end of 2025. Both businesses have technology called out as a specific spend category.
Certification is important to today's suppliers, especially as large companies' supplier diversity programs continue to pick up steam. Organizations are looking to increase diverse spend, and supplier diversity certification is the best way to be included in that diverse spend. Simply put, businesses that aren't certified will find themselves at a disadvantage.

Watch the recent LinkedIn Live featuring Advancing Tech Talent and Diversity Community members, along with the SBA's Marquiesha Gillispie, and learn how to leverage your business certification.

How to Get Certified
In early 2018, Westwind Computer Products made the decision to get third-party certified as a woman-, minority-owned small business. The initial application process can be daunting and requires you to be highly organized but if you dedicate the time and resources, it will pay off in the long run.
Several supplier diversity certifications are available from various agencies, including:
A diverse business may qualify for more than one agency, and suppliers holding more than one certification is not unusual.
Certified? Here's What to Do Next
Once your business is certified, there are many ways to uncover new leads. For starters, Google and LinkedIn will help you determine which organizations have supplier diversity programs.
Identify the organizations you want to target (example: Fortune 500, regional, vertical/industry-specific) and look at their websites for information on supplier diversity. Are they committed? Do they have a dedicated team of supplier diversity advocates? Do they have a supplier diversity program called out? If they do have a program, many organizations have started using online portals that allow you to apply and refresh/update your profile as needed (annually, for example, when your certification renews, or when you add new product lines and capabilities).

For those looking to work with the government, having a profile on Sam.gov is necessary. Developing a one-page capabilities statement will be important for the supplier diversity program manager to keep on file as well. Call out you service differentiators, i.e., what makes your team unique. Don't lean on your diversity status.
Supplier diversity programs are still relatively unknown, making it a great time to get your third-party certification and use it to your competitive advantage.
Brigetta Koepke is a supplier diversity account executive at Westwind Computer Products.