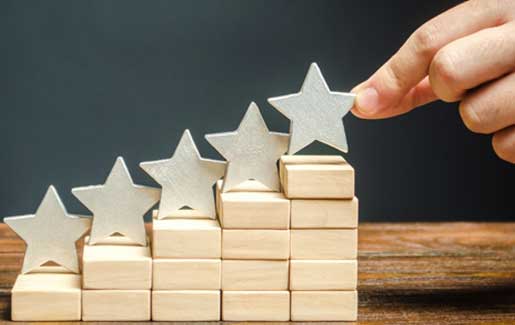 Even with ongoing uncertainty, managed service providers are looking for opportunities to grow their businesses in 2022. How to achieve that growth was the topic of the Managed Services Community meeting at the Communities and Councils Forum in Chicago.
"For the most part, what we are finding that despite all the tumult of last couple of years, there is optimism among MSPs," said Carolyn April, senior director, industry analysis, during the session,
Level Up! Grow Your MSP's Revenue to New Heights
. "I call it cautious optimism."

April shared the latest from her Trends in Managed Services 2022 survey with the group, primarily focusing on key areas of change for the MSP partner.

Related Content: What's Keeping MSPs Up at Night? | Trend Watch
It's All About Customer Experience
For MSPs looking to build their businesses, it's critical that they focus on customer experience.
"Customers today are fickle," said April. "Some want to interact with you on the phone, some want to go to your website and message a chatbot. How do you provide the best and most flexible experience for your customers?"
Having options for customer communication means MSPs need to invest in new products and innovative technologies that provide options for omnichannel communication and ultimately, offer ease of doing business.
"This is an investment for your growth. This is an investment for your profits," said April.
Cybersecurity Takes Center Stage
It's no secret that cybersecurity is a big deal and no longer a "nice to have" for businesses of all shapes and sizes. According to the Trends in Managed Services 2022 survey, MSPs expect to get more than half of their revenue from cybersecurity services in the next two years.
"[MSPs] are seeing that this is where the market is going, this is what customers actually need, and this provides stickiness to the customer," said April. "If you become your customer's cybersecurity trusted advisor, you're on the team with them."
When it comes to cybersecurity, MSPs that are serious about adding these services are focused on investing in skills—whether that be through investments in hiring cybersecurity specialists, training and upskilling current staff, or partnering with managed service security providers (MSSPs) and vendors.
Growing an MSP IRL
It's not uncommon for MSPs find themselves owning a business after pursing a technical career. That's what happened to Juan Fernandez, founder and CEO, MSP Growth Coalition, who shared his story of being an "accidental entrepreneur" with the Managed Service Community.
As a new MSP, he learned a number of lessons the hard way. Among those lessons: It's difficult to find customers; success isn't about your product or services; it's easy to get distracted by the latest gadget or service you can sell; as a small business owner, you're on your own; and there's never enough time in the day when you're building a business.
Fernandez's first MSP didn't pan out the way he had hoped—but he applied what he had learned to successfully build another MSP.
"I'm a product of failure, but I decided to keep going and share along the way," said Fernandez. "I wasn't going to let failure contain my dreams."
He went back to the drawing board, this time, avoiding "accidental" entrepreneurship and carefully planning his business.
"It took me seven years to perfect what I screwed up," said Fernandez. "I figured out how people buy, why they buy, what is it they buy and what are the transactional models—the way they buy—and I started to really pay the attention to the way the industry did business."
Fernandez took his next venture from $0 to $19 million in revenue in just six years with strategic planning and focus. He credits his success with strategic planning and focus—defining the type of company he wanted his MSP to be, identifying wealth targets, and detailing his desired business outcomes and timelines.
Now, Fernandez is committed to helping other businesses' grow and thrive. He encourages MSPs to take advantaging of resources available to them through CompTIA—including peer-to-peer networking and partnership opportunities; the Marketing Toolkit for MSPs and the Video Playbook for Tech SMBs as well as the MSP Profit Builder Course.
"CompTIA has been a foundation of my success," said Fernandez to the group of more than 100 MSPs. "Take advantages of the resources CompTIA is providing you."