People don't travel to Las Vegas to lose money. But, let's face it, that's usually what happens. CompTIA ChannelCon is an entirely different story. When you participate in ChannelCon, held Aug. 5-7 at the Bellagio Hotel, the whole point is to win big. And, we're not talking about gambling.
We want you to win big at work. When you experience everything ChannelCon has to offer--from the speakers and the networking to the meetings and the training—and apply your newfound knowledge back home, we're willing to bet your business will feel like it hit the jackpot. Here are a few reasons why this year's ChannelCon will make you feel like a high-roller:
Find Success Inside Yourself
Eric O'Neill is an attorney, security consultant and now a professional public speaker, but he's best known as the FBI agent that faced off against notorious cyber spy Robert Hanssen, who was charged with selling American secrets to Russia for more than $1.4 million. Join us on Wednesday, Aug. 6, for an edge-of-your-seat spy thriller talk as O'Neill shares details of the Hanssen investigation (adapted into a Hollywood movie, "Breach") and explains how anyone can find success inside themselves by setting small goals that ultimately lead to big accomplishments.
Break Out of Your Comfort Zone
When people know you by just one name, you know you've made it. On Thursday, Aug. 7, you'll have the opportunity to hear from one. CompTIA President & CEO Todd Thibodeaux will host an intimate one-on-one conversation with NBA legend Shaquille O'Neal. The discussion will include how Shaq how transitioned from NBA Hall of Famer to successful entrepreneur, why he felt passionate about returning to school for his doctorate in education, and what he's up to now.
Hone Your Skills & Brainstorm with the Best
ChannelCon strives to develop top-notch programming and training sessions that are relevant and can help you improve your business—this year is no different. This year's conference includes our Industry Advisory Councils Joint Meeting, open to all attendees for the first time. In addition, you'll have your pick of 11 CompTIA Community meetings, panels and workshops on a variety of topics including workforce, diversity, security and much more. You'll also have a chance to hone your technical and soft skills by participating in any of four education tracks: BizTech, Future Trends, IT Pro Track powered by CompTIA Pro, and Vendor Education.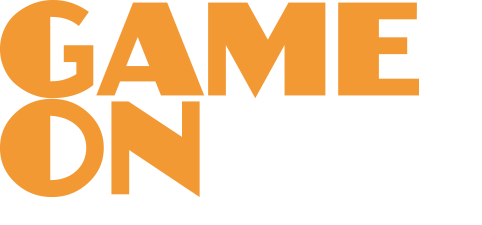 Meet New People & Build Partnerships
If you're a people person, then ChannelCon is the place for you. But if you struggle to meet new people and form new relationships, don't fret—ChannelCon is still the place for you! Between the Technology Vendor Fair, the Think & Drink Lounge, multiple networking breaks throughout the day and the Wine Down Reception, you'l have plenty of opportunity to find like-minded individuals to share ideas and ask questions. The best part is everyone at ChannelCon is there for the same reason: to advance our industry and grow our businesses. You already have two things in common with everybody else!
It's Not Just About Work
When you have fun with others you create bonds that last for years to come—both personally and professionally. There's certainly not a lack of fun at ChannelCon. Join us on Monday, Aug. 5 for the Member of the Year Lunch and help us honor this year's winner. Later that afternoon, join a group for a behind-the-scenes tour of what it takes to create and maintain the infamous Fountains of Bellagio (RSVP is required). Start off Tuesday, Aug. 6, with the ChannelCon 5K Run/Walk and then round out the day at the ChannelCon Party later that evening. For Wednesday, Aug. 7, make sure you sign up for an Innovation Field Trip to Switch, the largest data center in the U.S. You'll have the chance to tour the Las Vegas Core Campus, which has a capacity of up to 3.5 million square feet of data center space and up to 430 MW of power (RSVP is required).
Register for CompTIA ChannelCon today and plan your visit to Las Vegas!