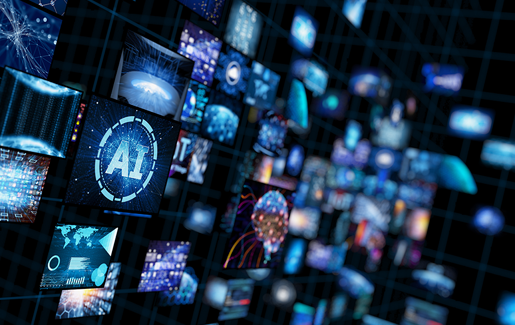 Artificial intelligence is a unique part of the emerging tech landscape, with years of science fiction shaping our expectations of AI capabilities. Today, the reality is that AI is much more of an enabling technology than an end user product. Understanding how to use AI requires understanding the data requirements, the programming model, and the nature of the outputs.
These elements, which are described further in Emerging Business Opportunities in AI, CompTIA's latest research exploring the adoption of emerging technology, add more complexity to an already complicated IT environment. For solution providers wondering how to best serve their clients, deciding on the right business model and level of investment can be a challenge.
One way to approach the situation is to consider the pros and cons of AI. Even though most companies have not yet begun an adoption journey, there are opinions about what benefits the new technology will bring and what challenges will be encountered. Looking at the top three from each list reveals what's important to companies today.
The Benefits of Artificial Intelligence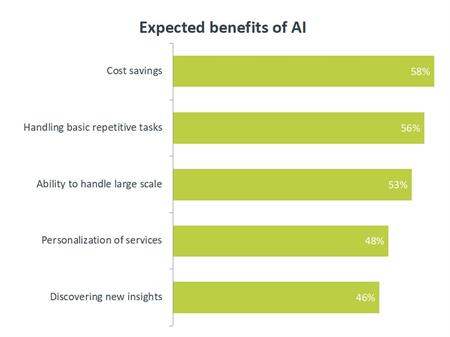 As with most new technology initiatives, cost savings tops the list of expected benefits. Traditionally, IT has been viewed as a cost center, and new advances are usually expected to help lower costs. In the early stages of emerging technology adoption, cost savings can be found where the new model is simply replacing the old model. In later stages, though, new workflow or processes are often needed in order to get the most out of the new model. Solution providers should be sure they understand the long-term adoption curve, so that they are able to help their clients focus beyond the short term.
One way that companies might try to save costs is by handing basic tasks over to software—the second benefit most companies are expecting from AI. In the short term, companies can use AI in this way to help reduce errors and improve repeatability. In the long term, companies should explore better ways to utilize the employees who were previously doing these tasks, possibly using the data generated by AI activity to further improve digital operations. This is where digital transformation truly takes place—not from doing old things in a new way but in redefining processes, responsibilities and outcomes.
Finally, companies need a way to manage their sprawling technology footprints. Ease of access and distributed technology models have allowed businesses to extend their technology strategies, but the technology team usually doesn't grow at the same scale. As solution providers manage growing infrastructure for their clients, they can leverage AI to improve efficiency and monitor effectively.
The Challenges of Artificial Intelligence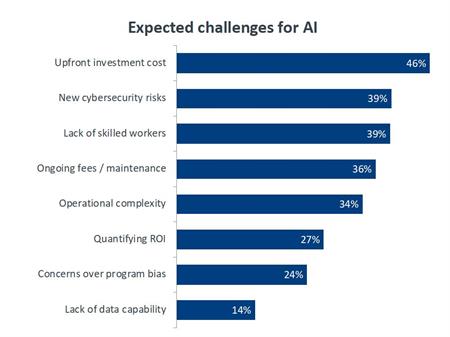 Of course, if companies are expecting to save money by implementing AI, the main concern will be the investments necessary to get AI up and running. The challenge for solution providers here is the same as with any cost analysis—make sure that all costs are being considered. One often-overlooked area is the data component, where they should ensure that sufficient data is being collected and processed for AI to make decisions.
Cybersecurity is another unsurprising challenge. It's encouraging to see companies shift their thinking on security, treating it more as a primary consideration rather than something to think about after a new technology has been put in place. Still, every new technology brings a fresh set of cybersecurity risks. As organizations continue to rely on digital processes for success, solution providers must continue to build security skills or seek new partners with more security expertise in emerging areas.
The search for expertise is—for now—the third biggest challenge companies expect to face with AI initiatives. Given the state of tech hiring, where demand is outpacing supply in several areas, it seems likely that AI skills will soon become a gating factor. All AI skills are not equal, though. Companies pushing the envelope on AI will be looking for designers who understand the latest machine learning algorithms. Other firms will be looking for help troubleshooting AI systems or interpreting AI results. In fact, AI support and troubleshooting is the top area where businesses expect to engage with a solution provider, with 65% of companies seeking third-party AI assistance targeting this task.
What's Next for Artificial Intelligence Adoption
Artificial intelligence is poised to be one of the more disruptive technologies of the upcoming decade. But adoption won't take place overnight. In order to eventually use AI to discover new insights and handle large problems, companies must first build the right processes around this game-changing technology. As a key part of digital strategy, solution providers can help their clients not only implement new AI tools today but also maximize AI operations in the future.
To learn more about the state of AI adoption, general perceptions around the concept, current implementation status, and hurdles in the way of future success, download Emerging Business Opportunities in AI. You can also connect with likeminded industry thought leaders who are encouraging the adoption of new and emerging technology in CompTIA's Emerging Technology Community.