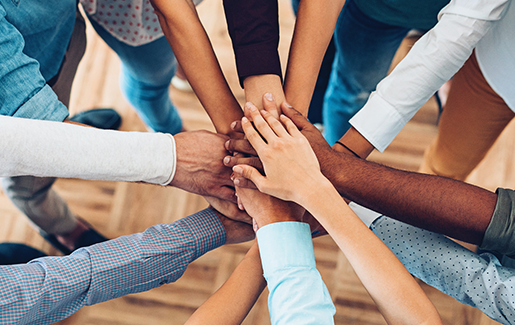 When Kassandra Pierre's family member got hacked, she stepped in to secure her family member's accounts and identified the hacker using reverse social engineering tactics—tech skills that she had, in part, learned on the job in operations support at PWC. But once she had a taste of cybersecurity work, she knew she wanted more.
The only problem was that in her current role as an operations support specialist, she couldn't see a clear path to a cybersecurity position. She was known as a high performer, but to make a dramatic move like the one she envisioned, she would need something she didn't have—a network of allies in the workplace.
Allyship is Needed to Level the Playing Field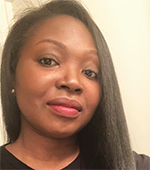 As a woman of color and an introvert, Pierre believed that hard work would get you noticed, but to make a major change she would need to rely on more than her performance. However, it was her performance that landed her in a mentorship program and began to pave the way for her to create a network of allies.
Understanding that Pierre wanted to make a shift to a cybersecurity career, her mentor gave her homework designed to expand her professional network. Soon, she was reaching out to one person, then four people who all recommended she talk with other people in the firm. As she met more people in the organization, she found two critical allies.
What Makes a Strong Ally?
According to Pierre, "[An ally] takes time to step into your life personally or professionally and paves the way for you to have a seat at the table." Allyship requires someone who is willing to speak up on behalf of others, willing to go against the status quo. There is risk in being an ally even in the most progressive workplaces as clusters of inequity still exist. To be a good ally, Pierre recommends that people focus on the following:
Be an active listener who validates the other's experience rather than explaining it away
Offer support
Make time to communicate—even on short notice
Hiring managers can also play a role as allies by evaluating your teams, identifying talent, and increasing your team's diversity by creating pathways to join your team.
Build Relationships to Find Your Allies
Less than a year ago, Pierre's interest in cybersecurity was primarily being recognized in her AARP Digital Fraud Fighter volunteer role. She had no obvious path forward in a cybersecurity role at PWC. However, the path came into focus when her mindset changed and she realized that she needed to focus on building relationships.

As those relationships flourished, she connected with people who had a seat at the table and could make hiring decisions at PwC. They challenged her to grow her cybersecurity skills, and she did not disappoint. When the time came, it was her allies that advocated on her behalf when a cybersecurity role became available.
Grow Your Network of Allies
Many people in tech are introverts like Ms. Pierre. The IT industry also continues to struggle with diversity, equity and inclusion. Allyship is one way to help pave the way for underrepresented groups in technology positions. But those seeking allies also need to put themselves out there. Pierre's advice to those that are seeking allies includes actively fostering your relationships, taking stretch assignments, asking for conversations with people leaders and being prepared for those discussions.
Ultimately, we all have the opportunity to be an ally—providing others a seat at the table and opportunities to grow. Like one of Pierre's allies said, his job now is to keep the door open for others to walk through it.

Learn How to Be an Ally in the Tech Industry

Join the Advancing Tech Talent and Diversity Community to work together with peers and thought leaders who are dedicated to developing an inclusive workforce culture capable of filling the pipeline for today's and tomorrow's technology careers. Be a part of initiatives designed to create a more diverse and inclusive tech industry. It's free to participate.
Val Haskell is chair of the Advancing Tech Talent and Diversity Community.