Chair
VP of product Strategy,
Pax8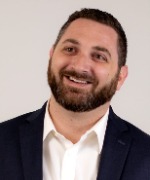 Ryan Burton
VP of product Strategy, Pax8

As Vice President of Product Strategy at Pax8, Burton is responsible for discovering, vetting, and integrating new Pax8 vendors into the company's ecosystem. Today, the Pax8 line card consists of both well-known brands and new emerging vendors. Under the Product team, the company has built a 150-step vendor vetting process to ensure the partner community is getting the best experience in the industry when purchasing cloud solutions from Pax8.
Previously, Burton worked in sales at MXLogic, one of the world's largest cloud email security companies. When John Street sold MXLogic to McAfee in 2009, Burton jumped at the opportunity to work with him when Street founded Pax8 in 2012. Burton started at Pax8 pre-revenue and was one of the first sales representatives.
Burton has more than 10 years of experience in the IT industry on the sales and product side of the business.
He holds a bachelor's in Business Administration from Fort Lewis College.