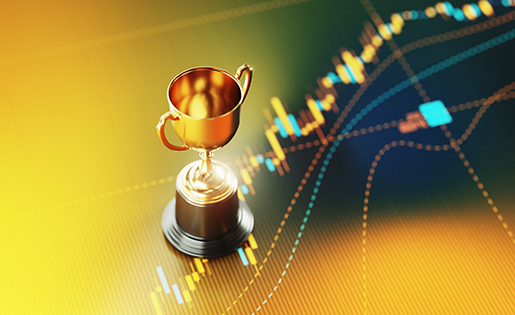 More and more companies enter the tech industry every year. In fact, there are more solution providers and MSPs than ever before and the need for industry leaders is more important than ever as we work to create an industry fit for the future. That's why CompTIA wants to recognize those companies that go above and beyond. Each year, we award UK-based companies for their contributions to the technology industry. This year's recipients are being presented with awards for their innovative approaches to problem solving and for the support they offer other technology-based businesses. Let's meet the 2022 award recipients.
Providing Customers—and Employees—with the Tools to Succeed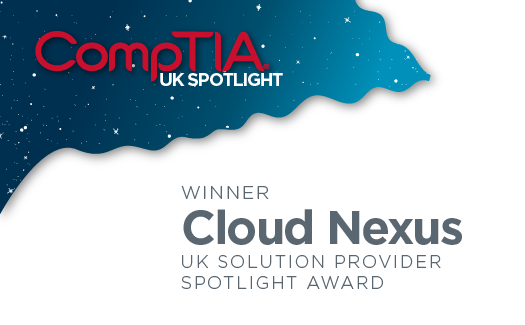 Cloud Nexus received the UK Solution Provider Spotlight Award for its achievements innovating its processes, approach to customer service and employee programs. The solution provider seeks to exceed customer expectations by helping to successfully deploy services, innovate processes and enable appropriate security.
The judges felt Cloud Nexus has driven success through prioritizing people and customer service—keeping an eye on delivery while providing a healthy work/life balance for their employees—no micromanagement involved.
"From the outset of the business, we chose to put our people first. We're able to offer huge flexibility to our teams including unlimited holidays and anytime working hours. The main focus is on customer projects. If we have delivered everything we need, then the flexibility is completely in the hands of our team members, no micro-managing," the company said in its application.
Each employee gets a £1,000 tech fund to spend on training, tech or conference registrations. "We've found this approach has been enormously helpful for the mental health of our team. Our team are happy, healthy, mentally energised and ready to rock!"
In the last year, Cloud Nexus also partnered with more than 25 other MSPs to deliver hundreds of best-in-class solutions to clients.
"We genuinely and freely give our knowledge both to clients and to MSPs within the CompTIA [UK & Ireland] Community. We happily share our experience and guidance without any expectation of being 'hired' to do a piece of work," the company wrote in its nomination.
Innovating on Behalf of Partners, SMEs in a Post-Pandemic World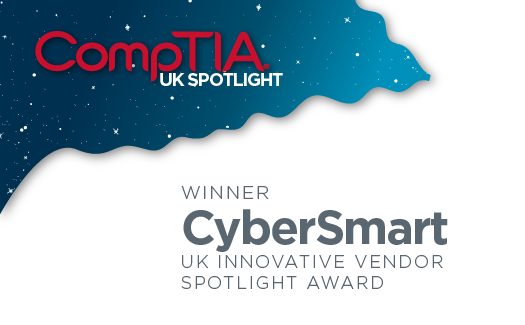 CyberSmart was awarded the UK Innovative Vendor Spotlight award for demonstrating innovation and an innovative approach that helped transformed the organisation, clients and the wider industry.
With the onset of the pandemic, the company saw the true inequity in cybersecurity access as many SMEs were suddenly required to work remotely. With governments implementing increasingly stringent cybersecurity requirements, CyberSmart sought more accessible options for small and midsize enterprises.
"In 2021, SMEs accounted for 99.9% of the UK business population; yet, most cybersecurity solutions are tailored to meet the needs of large enterprises with expansive IT teams and extensive resources. With that said, we felt compelled to protect the underdogs," the company said in its nomination.
CyberSmart also holds National Cyber Security Center and Cyber Essentials certifications, ensuring that customers and partners meet compliance standards, according to the company. The vendor's CyberSmart app confirms that any device it is installed on is Cyber Essentials-compliant and flags any problems to both the user and CyberSmart.
Transforming a Business Model to Meet Today's Customer Needs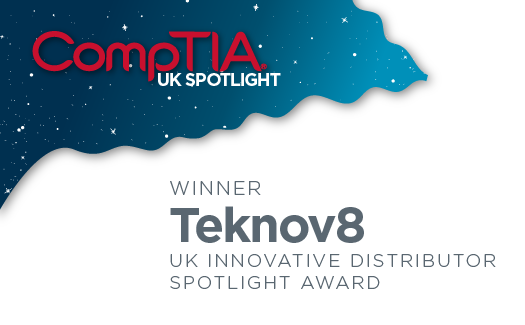 Teknov8 was awarded the UK Innovative Distributor Spotlight award for applying innovative processes and techniques in a manner that has had significant impact on its organisation, partners and the IT industry as a whole.
Over the last year, Teknov8 made it a mission to be an extension of its customers, implementing new support programs to better serve MSPs, such as on-site support sessions and customer demos that complement its solutions portfolio.
"With over 20 years in the industry, we recognised that the typical distributor model was a box shifting approach. We wanted to disrupt the market in a unique and positive way. Revolutionising our business model, we wanted to be known for reliability, efficiency and agility. These became our operational pillars," the company said in its application.
During the last 18 months, Teknov8 has seen its partner storage volume reach 2 petabytes, with a 100% data recovery rate, annual growth of more than 100%.
"We have created a full-service stack to sell, implement, support and manage our security, backup, disaster recovery and compliance services. We identified that our partners often lack the time or in-house resources to fulfil many of these areas," the company wrote in its nomination.
The company also added support and helpdesk staff to provide pre- and post-sales technical support and designed a "Managed Service Wrap" to complement its backup and disaster recovery services.