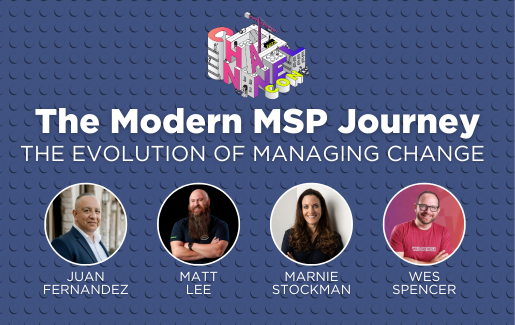 "Companies that fail the fastest, the cheapest and with the most persistence win," said Matt Lee, CISSP, CCSP, CFR, PNPT, senior director security and compliance at Pax8. "It's not our successes that define us. It's our failures, isn't it?"
To illustrate this during the session "The Modern MSP Journey – The Evolution of Managing Change," at ChannelCon 2023, Lee showed a video compilation of the many trials and tribulations of SpaceX rockets. The rocket company had hundreds of failures that included explosions and crash landings on its journey to designing and manufacturing commercial spacecraft.
Bringing his point down to Earth, Lee explained the growing divide among MSPs – the ones continuing to do things as they've always done them, with legacy systems and on-prem servers, and the ones that have moved into the modern era of SaaS and cloud technologies.
"We're starting to see a world where I can be faster and more flexible and fail quicker for cheaper," Lee said. "I can attract the right talent and I can apply security controls in a way that if they do fail, they fail systemically and if they succeed, they succeed sustainably."
Lee was joined by his three co-authors of the book "The MSP Owner's Handbook, SaaSsy Edition," where they share their expertise about how MSPs can do things differently and bring new value equations.
Turning Failures Into Opportunities
Juan Fernandez, global channel chief at HacWare, explained how failures can present opportunities.
"We're at a point of failure where all the failures are in our face, and we need to do something about it. We have to address it," he said. "But that also creates opportunity. And I like opportunity because it gives us value equation."
Learning from failure and creating opportunities is how we evolve from being in practice to having a practice to best practice, Fernandez explained.
"When you get to the point of best practice, you have something new and different and something customers are potentially looking for," he added.
Keeping Up With Change and Weathering the Storms
Opportunities also present themselves through change. Wes Spencer, vice president of CyberFox, said that while those of us in technology may like change, the unexpectedness can be a challenge.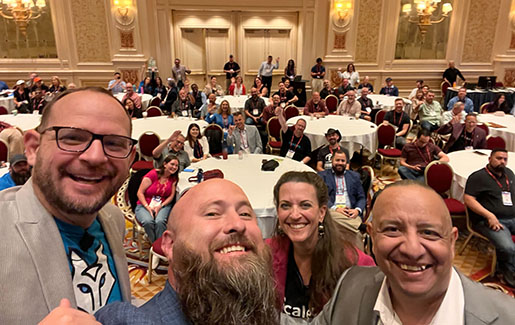 "Part of being an MSP means that you have to deal with the change around you, the change that your customers are going through, the change that technology is forcing you into," he said. "But one of the challenges when it comes to security is sometimes that change is forced upon us in ways that we're not always ready for and it comes in ways that we don't have experience in."
Bad actors go after the path of least resistance, he said. And to combat that, there are controls that organizations can put in place to not only protect themselves from threats, but also position themselves for adequate cyber insurance coverage, including:
Multifactor authentication (MFA)
Segregated backups
Endpoint detection and response (EDR) and next-gen anti-virus (NGAV)
Patching and vulnerability management
Cybersecurity employee training
Email filtering
Privileged access management (PAM) tool
Making It About the Client
"The way you sell cyber, cyber insurance, ops as a service, is by making it about your client, not about the technology," said Marnie Stockman, co-founder at Lifecycle Insights.
When it comes to selling tech to non-tech customers, MSPs should focus on the business hierarchy of needs, a play on Maslow's hierarchy of needs. From the most basic to the most sophisticated, this is what a business needs from its technology:
Is it working?
Is it safe?
Will it keep working?
Is it part of the process?
Does it help me win?
Is it the gold standard?
"I was a non-technical founder of a SaaS company, and when I wake up in the morning, my computer tells me it's patched," Stockman said. "So, if you tell me you wanna come have a strategic conversation with me about how many times you patched my computer, I'm gonna say, 'Hard pass. My computer already told me that. What else should we talk about?'"
She shared an anecdote of when she went to the dentist and noticed her dentist was not using a very popular platform that she thought was a best practice. After asking about it, her dentist took her on a tour of the office pointing out all the improvements his MSP had made to help him win – to offer the gold standard of service. The dentist loves his MSP and, Stockman said, is enthusiastic to sit down with them to strive for the best.
"If you rethink all of these conversations in what's in it for them, right? What's in it for your clients, the whole conversation is a lot easier and they're more than happy to have that conversation, to sit down and chat with you," she said.
Keep Up with the Latest News from ChannelCon 2023