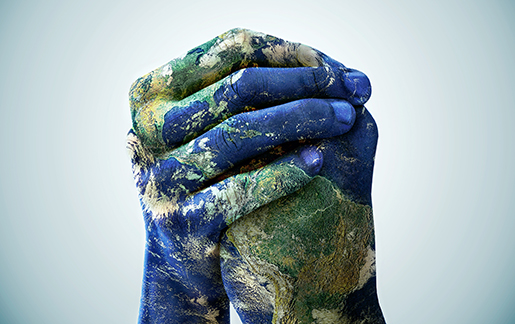 One of the greatest opportunities for resellers, network service providers and MSPs in the current economic climate rests with the speed and efficiency that third-party maintenance (TPM) agreements can rapidly be sold and implemented for enterprise and small and medium business (SMB) clients. That's the fast path to cash, as we discussed in Part I (Protect Your Portfolio) and Part II (Risks Assessments and Analysis) of our TPM series.
This third installment underscores the importance of partnering with the best (and most trustworthy) TPM service providers. The golden rule is to find or transition to a TPM partner that you can trust. And drum roll please—who is on the short list of trusted partners? It's a partner you've had since nearly day one of your technology practice: your tier-one distribution partner!
While other private equity-backed firms are in the TPM game, all major distributors have had your back from day one and you can be guaranteed not one of them has ever taken your customer direct and they never will. In most cases, these are billion-dollar global giants that dwarf even the largest players in the TPM industry. All major distributors have a services division and most offer channel friendly TPM programs that guarantee a non-compete partnership.
Creating Customer Stickiness
Dale Foster, president of Climb Channel Solutions, weighed in on TPM. "From our point of view and that of our partners, it's about efficiencies and entanglement." Foster shared. "We simplify the entire TPM process with a special shoutout to the quoting module. The TPM motion creates customer stickiness in the areas of software, hardware, and maintenance. Bottom line is that MSPs and partners want to be the 'end all' for customers while also protecting their customer relationship."
Picking the Right Partner

There's nothing better than hearing from a real customer! GC Micro is a technology solution provider with a focus on the defense and aerospace sectors. William Holcomb, account manager, shared the following in an interview.
On a scale of 1 to 10, how do you like the white labeling, using a third party for maintenance services?
White labeling is one of the most important factors in working with our TPM partners. It solves the complexity and streams it down to just GC Micro (even though we might have several different companies we are orchestrating in the background). Gotta roll with a 9 or 10 on the satisfaction score.
Do you feel the "cost" is acceptable and of real value?
Absolutely the cost is of real value. We've been comparing our partners' approach to other providers and the costs are very competitive.
How has asset management improved your profitability?
Our customers use the portal to manage assets both 'not' under contract and those under contract. The idea being we can transition 'not' under contract assets to a under contract scenario.
How did you select your TPM partners?
A few factors were involved. I've worked with members of the team before, so they had credibility. The team works with me to overcome client objections in features, functionality, and workflow. It's taken the main client concern of 'That's why I don't like TPM agreements' off the table.
Has using a TPM partner helped you grow your business?
The assessment process up front to craft the TPM solution has allowed us to proactively get new opportunities and expand our existing business relationships.
Has it protected your customer base from external competitive threats?
One example is service level agreements (SLAs). We work in regulated environments where the downtime must be less than four hours. The solution set allows us to manage that process and, ergo, keep our competitors away from our accounts.
How important is the non-compete/non-solicitation protections working with trusted distribution partners?
Being able to "TRUST" your partner is a critical success factor. Because the platform has visibility into the customer details, it would be devastating if that were abused.
Do you like to track the entire lifecycle of the customer?
Yes. One of the goals in setting up the portal was to allow the customer to logon and do it all in one spot. Thus, we track the entire lifecycle.
Bottom Line
So, what do you do to protect yourself and enjoy the new future of TPM? Go back to your oldest and most trusted partner: distribution.
Harry Brelsford is the founder of SMB Nation, a publishing and events company focused on the SMB technology channel community.