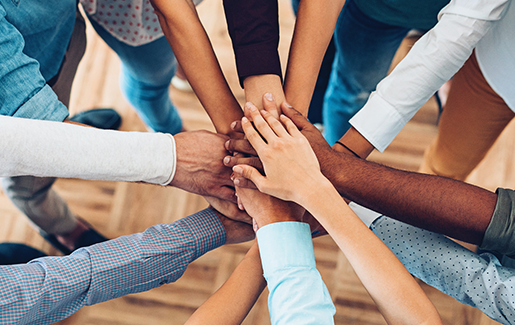 Companies that succeed in the business of technology are skilled in solving complex infrastructure, software, security and data management challenges. How do today's solution providers, vendors and distributors solve the workforce challenge of greater diversity, equity and inclusion (DEI)?
Tracy Pound, founder and managing director of MaximITy Limited and presenter at CompTIA's upcoming Achieving Diversity and Inclusion Global Event on Thursday, October 28, shared her insights as an industry consultant.
When Evaluating Staff Demographics, Don't Forget to Look at Internal Culture
For many channel organizations, the journey toward achieving workforce DEI starts with assessing current staff demographics and identifying areas of underrepresentation, which may include race, ethnicity, gender, age, LGBTQ+, veteran and/or disability status.
Pound also encouraged solution providers, vendors and distributors to take a close look at internal culture, "If I look at some of my end user clients, the ones that have had more success have been the ones to bring DEI to life and actively seek to change their internal culture. They talk about it, put policies in place to support DEI, and they allocate budget to initiatives that show staff they are looking to become more diverse and inclusive, as well as promoting equity."
Use Inclusive Language in All Communications
All communications, whether internal or external, should use inclusive language to reflect the company's commitment to providing a welcoming and equitable workplace. Tips for writing inclusively are:
Using a non-gender specific pronoun like you instead of he or she
Avoiding unnecessary jargon
Removing gender-coded words from job descriptions
Avoiding racist coding/programming terms like master, slave, blacklist and whitelist
"Understand how to communicate with diverse groups of people and ensure that communications, both internally and externally, represent the widest range of diversity possible," stated Pound.
Connect with Local Organizations to Recruit Talent from Underrepresented Groups
When Pound networks with IT companies, she often hears that it is difficult to recruit for diversity because "they don't get a diverse group of applicants."
To recruit a wide-ranging pool of talent, "forge relationships with organizations supporting underrepresented and underserved people," said Pound. Local organizations may include nonprofits, local colleges, networking groups and trade associations that serve underrepresented populations.
Provide Ongoing Training to Disrupt Unconscious Bias
Unconscious biases—biases about a person or groups of people that unconsciously affect our understanding, decision making and actions—are pervasive in the workplace and can thwart a company's ability to attract and maintain diverse pools of talent.
Pound encouraged channel organizations to hire training experts to develop awareness of unconscious bias and disrupt it, "Bring people into your company to talk to staff about what bias looks like, experiences of it, what to avoid, how to promote equity and be inclusive. And do it regularly, not just as a one off."
Eliminating unconscious bias from talent recruitment requires a multipronged approach:
Remove identifying information—names, home addresses and dates—from received résumés
Ask all candidates the same questions
Have candidates interview with different people
Promote Employee Resource Groups (ERGs)
Providers, vendors and distributors can foster workplace inclusion by promoting the development of Employee Resource Groups (ERGs). ERGs are employee-driven communities that create networking, mentoring and business development opportunities for underrepresented groups within a company.
Pound recommended that channel organizations "build a culture around celebrating differences and the vibrancy this brings to your business."

Get started on your DEI plan with CompTIA's Diversity and Inclusion (D&I) Plan for SMBs.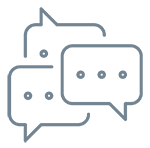 Join the Advancing Tech Talent and Diversity Community for Achieving Diversity and Inclusion: A Global Perspective on October 28 at 10 a.m. Central Time to learn more about how to implement DEI in your organization. Register now.