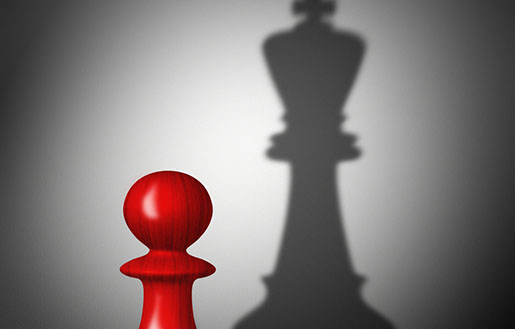 Transformations are happening across the IT industry. From software to SaaS applications to partner programs and incentives, there are relatively few channel activities (and roles) immune from change.
What does that mean for all the stakeholders?
"Partners are in the power position today and should be regularly evaluating if their vendors can still best serve their customers and strengthening or terminating relationships with those that aren't delivering," said Thom DeVos, vice president of business evolution and development for the JS Group during a Channel Mashup session at ChannelCon 2019 in Las Vegas. The cloud and other innovative technologies, including artificial intelligence, virtual/augmented reality and internet of things, are forcing many organizations to adjust their operations and planning processes, as well as their relationships.
Those changes are coming fast for channel companies. Transformation needs to remain a major focal point for many IT services business owners today, according to DeVos and Heather Murray, vice president of security and new vendor acquisition for Tech Data. In their session at ChannelCon 2019, the duo highlighted several industry-shaping trends that are already affecting the channel—and others that will likely alter their strategies and operations in the future.
DeVos places those changes in different categories, starting with their go-to-market strategy. "Partners and vendors are looking at digital transformation and how it affects their businesses and their customers." Every IT services company should be assessing how additional cloud solutions could benefit their customers and help those organizations design strategic plans to get the most from those investments, he said. Providers must embrace change if they wish to remain relevant in their respective markets.
IT service providers have to continually evaluate business models, vendor relationships, and portfolios, and make adjustments that make the most sense for their particular clients. How can IT companies improve their industry presence to gain the attention of new prospects and increase their value to existing customers?
Top-Down Change
For vendors and distributors, successful transformations may require alterations to support and delivery mechanisms to meet the shifting needs of their partners. Their role in the supply chain is critical, and IT solution providers need their help to move deals along faster.
The vendor and distributor models of the past don't work in that fashion, according to Murray. "Partner programs have to change to speed up the process. End users need solutions when they need them, and artificial incentives don't move new business. If vendor 'x' is offering a rebate, how material is that to change the entire process for an MSP? They're already in the game, so these programs just waste time and money that could be invested elsewhere."
Vendors need input from their channel partners to effect those changes. "Sadly, 50% of current programs could be eliminated as they are underused and may not be needed," suggests DeVos. "We can use that money to develop new, more meaningful programs that increase revenue and encourage transformation." Spiffs are fading in popularity among partners but lead generation support demand is rising for providers who can handle it (i.e., qualification processes, CRM system).
Deal registration is another favored channel option. These programs protect partners and allow vendors to implement innovative incentives, leverage multi-tiered systems, and offer discounts to help providers close new business. "If a vendor has a good program and deal registration in place, a provider can compete with anyone," said Murray.
The Provider Role
MSPs need to make similar adjustments to address their clients' evolving technology, business, and compliance requirements and investigate innovative offerings in anticipation of future demand. Communication is a crucial part of that process. Today's providers need to share information on the latest operations-enhancing innovations and elicit valuable customer feedback to make internal adjustments.
Security and SaaS are great examples. Businesses are increasingly reliant on both technological methodologies and most, especially SMB organizations, can't manage all the changes and navigate the nuances of each on their own. IT services professionals can fill those roles and provide a range of services, from consulting and design to implementation and support.
MSPs don't have to tackle it all themselves. "Partners should be looking to their vendors for ways to best serve their customers and strengthen relationships with those that deliver more options. Talk about better ways you can work together," DeVos said.
The key to successful transformation for MSPs is to move beyond the hype. Providers must develop cohesive plans with clear expectations and timelines and engage clients and vendors in various parts of the process. Change doesn't happen in a silo. MSPs should leverage the resources of their vendors and distributors, and utilize their teams' full capabilities, to ensure smooth and successful transformations.