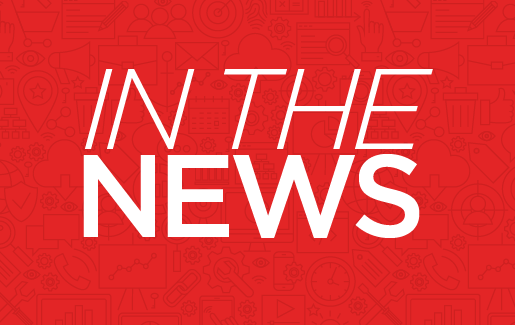 A regular review of top tech stories as covered by technology, business and news blogs and publications.

After several weeks, the COVID-19 outbreak and its repercussions are still dominating the news cycle. It's obviously a situation with enormous global ramifications, and it's also a situation that changes every day. Businesses have been scrambling to adjust, and individuals have been coping with new work arrangements and job uncertainty.

There's no shortage of coronavirus news to report, and many organizations—including CompTIA—are covering the situation extensively. Forbes has provided a look at how the stimulus dollars are rolling out to small businesses, and CNN has given details on stimulus payments to individuals. ZDNet has a special feature examining the intersection of business, technology and the pandemic. And CompTIA has built an online forum hosting conversations across a wide array of topics, as well as resource pages for IT professionals and displaced workers. These are unprecedented times, and companies everywhere are doing their best to provide information and assistance to their customers.

However, part of the reason that these are unprecedented times is that we have never before had the science and technology capacity to throw at such a problem. To tell the truth, the digital transformation taking place within businesses was already having a dramatic effect on business process and skill demands. The collision of digital transformation with a global pandemic raises serious questions about the nature of business and professional development once the crisis ends, whenever that might be.

While it's nearly impossible to find news without some degree of COVID-19 impact, the goal for this roundup will be to focus on stories that primarily address business principles and career options that will carry through to the post-pandemic landscape. There's a lot of uncertainty right now, and the best chance for success is adjusting quickly and strategically to the ongoing changes.

Top Story: Unemployment Spike Has Potential to Reshape the Workforce

One of the devastating consequences of the pandemic is massive job losses. The labor market was already showing signs of weakness: for the week ending March 14, jobless claims hit a two-year high of 281,000. However, that number was shattered the following week with nearly 3.3 million claims, by far the largest number on record. Until the week ending March 28, which saw 6.6 million claims.

From Business Insider:

The unprecedented number of unemployment claims shows the exceptional damage the coronavirus pandemic is inflicting on the US economy. As the country races to curb its spread, states have gone into lockdown—sending workers home, encouraging social distancing, and closing schools, restaurants, and factories.
At the same time, work is desperately needed in some sectors. The delivery economy is suddenly crucial, with Instacart and Amazon alone announcing plans to hire 400,000 more employees to keep up with demand. Healthcare services, including emergency manufacturing of ventilators and personal protective equipment, needs a quick influx of workers. And CompTIA's IT Employment update for April shows some resilience in the technology sector as companies refocus digital transformation efforts.

All this hiring still only scratches the surface. There are still far more job losses than new openings, there are serious disputes over the rights and health of these employees pressed into emergency service, and there are not perfect skill matches. Beyond the immediate issues, it is worth considering what the long-term job market will be. There will certainly be some recovery in industries such as hospitality and travel, but likely not to pre-outbreak levels. Instead, other trends may loom large, especially around technical enablement of business process. Reskilling was growing more important as the digital economy took shape, and the need may accelerate.

Trend Watch: Facial Recognition Law Signals New Steps for Privacy

Thanks to the rise of connected cameras and machine learning algorithms, facial recognition has moved from a sci-fi concept to a real-life application. In the midst of ongoing questions about digital privacy, facial recognition presents serious new issues. On March 31, the state of Washington passed the first U.S. law regulating the use of facial recognition by law enforcement.

From The New York Times:

Washington's law requires government agencies to obtain a warrant to run facial recognition scans, except in case of emergency. The software used must have a way to be independently tested for "accuracy and unfair performance differences" across skin tone, gender, age and other characteristics, according to the legislation, which applies to all public agencies in the state.
Facial recognition is already in use by many phone manufacturers as a biometric option for device security, and that alone has introduced concerns around user consent. It's not hard to imagine how much more complex the situation is for broader surveillance applications. While other cities and states have passed laws that ban facial recognition outright, this is the first law to allow the technology but implement guidelines.

Washington happens to be home to one of technology's foremost companies, and Microsoft (which produces facial recognition software) praised the new law. While there are obvious problems to be solved around bias in the recognition software, Microsoft's position is that these problems are best solved by real-world application rather than banning the technology. Businesses exploring facial recognition for their own purposes should remain keenly aware of the regulations that are emerging and the potential pitfalls that the regulations are trying to address.

Tech in Real Life: Virtual Worlds Recreate Lost Experiences

As colleges were among the first to make changes for the outbreak, that left college students everywhere with a feeling of displacement and extra time on their hands. So they did the obvious thing: recreate their campuses in Minecraft. Especially for graduating seniors, this provided a place for connection and a chance to recreate commencement and provide some sense of closure.

From The Verge:

Minecraft has become a salve for many students… and college servers have started to become a place where students can log in to process the sudden loss of an on-campus community — or maybe rebuild it.
Virtual worlds have been with us for quite some time, but it's been difficult to shift away from the familiarity of physical gatherings. Now, out of necessity, virtual worlds are being thrust into the spotlight as suitable alternatives. And while necessity might have been the driver for virtual meetings, companies are also getting a chance to fully evaluate the pros and cons of face-to-face meetings vs. online events.

For technology professionals, this is another opportunity to stretch. A fully realized online event requires serious technology behind the scenes, as well as creative ways of keeping people engaged. Since many companies are getting more serious about their telecommunications infrastructure as they deal with a remote workforce, that provides a foundation for broadcast capabilities until the days when travel is an option again.

Seth Robinson is the senior director of technology analysis at CompTIA.