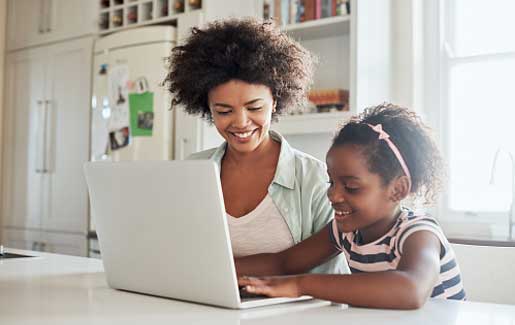 Most of us think of the internet as a pretty anonymous place. Unless you make it known, your gender, age, race, education or income can be kept under wraps. That said, inequalities online still exist according to new research—and it all has to do with cybersecurity. The Demographics of Cybercrime* illustrates that people do not feel safe or private online, and for some populations, those feelings take on new meaning as they are magnified by real-life experiences.
The report is presented by Malwarebytes in partnership with Digitunity, a nationally recognized non-profit dedicated to eliminating the technology gap, and Cybercrime Support Network, whose non-profit mission is to serve individuals and small businesses impacted by cybercrime throughout the country.
Typically, cybersecurity research shows the prevalence of cybercrime, the new ways bad actors are breaching systems to secure personally identifiable information (PII), and how businesses are being impacted. However, this new research provides a fresh perspective by taking a hard look at end-user feelings of safety and security. This demographics-based approach shows exactly how women, Black, Indigenous, People of Color (BIPOC), and youth feel about their online experiences—and it's definitely a wake-up call for the IT industry.
Women Feel Less Safe Online
According to the report, only 37% of women feel safe online and just 26% feel their information is private. These numbers compare with 49% of men feeling safe and 32% feeling a sense of privacy online. Why the disparity? While the report doesn't draw a clear conclusion, it does indicate to the fact that 46% of women have had their social media accounts hacked (compared to 37% of men) and 16% of women who have experienced identity theft also suffered physical theft of their purse of wallet—twice the rate for men. The Cyber Civil Rights Initiative shares that women are also more frequently the victims of nonconsensual pornography, commonly known as "revenge porn," and are more likely to be the targets of stalking behavior, including cyberstalking.
The report highlights a blurring between a person's real-life lived experiences and their experiences online, noting the two worlds are no longer separate.
Black, Indigenous, People of Color (BIPOC) Report More Online Harassment
Generally speaking, BIPOC respondents feel less secure than White individuals, with 38% of BIPOC users stating they feel "very safe online" and "somewhat safe online" versus 44% of white users. Although, those numbers even up when it comes to online privacy—with 29% of white consumers and 28% of BIPOC consumers feeling their online information is private. The question is: What is causing people to feel this way?
While the Demographics of Cybercrime report did not specifically address online harassment, it does point to a survey performed by the Pew Research Center in 2017 that shows 1 in 4 Black Americans faced online harassment due to their race or ethnicity. What's more, 59% of Black internet users experienced a form of online harassment, compared with 48% of Hispanic users and 41% of white users. Another survey released this year by the Anti-Defamation League showed a large spike in online harassment against Asian-Americans, jumping from 11% to 17% in one year.
Is it a big jump to draw a line from online harassment to not feeling safe and secure online? And if that is indeed the case, what can professionals in the IT industry do about it?
"Online access is essential to daily activities. As the tech industry continues to work to address its diversity, equity, and inclusion (DEI) challenges and execute on recent DEI statements, the data represented is a clear call to action to go deeper," said Yvette Steele, senior director, CompTIA member communities. "Imagine the impact of leaders working together to create solutions that increase awareness of online safety and security for the average user. Not only can we close the gap for vulnerable groups but society as a whole."
Younger Generations Feel Responsibility for their Online Security
Somewhat surprisingly, the report states that younger generations feel less private than older generations online. Just 26% of 18- to 34-year-olds believing their information is confidential online. While this younger generation is perhaps the most inundated with technology as any of us, their savvy doesn't always translate to security.
For example, when faced with a tech problem, younger generations are more likely to solve it without any outside help. For all respondents who said they suffered a hack of their "email or other accounts" like Netflix, bank logins, etc., younger generations scarcely contact customer support (16%) and are more likely to delete existing account profiles and create a new one (16%).
Maybe this sense of independence is a good thing? The National Cybersecurity Alliance's 2017 survey on parent and teen online safety showed that "in general, teens feel as though it is mostly their responsibility to keep themselves safe online."
The Role of the IT Industry
Cybersecurity has been on the minds of MSPs, technology vendors and other tech companies, for quite some time now—and the urgency for ground-up, comprehensive organizational approaches increases every day. CompTIA's State of Cybersecurity 2021 report finds there is a growing sense of unease with cybersecurity practices. Overall, workers in the United States feel worse about the general state of cybersecurity—69% say the situation is improving compared to 80% in 2020. At the same time there is less satisfaction with their company's security posture—70% satisfied compared to 82% in 2020.
If technology professionals feel unease about cybersecurity practices, how can we expect others to feel safe online?
What Can MSPs Do?
How safe a person feels online is a complex sum of many factors. But the first step in changing perceptions is always listening. Listen to what your customers are saying. When you ask the hard questions, you may learn about some of the experiences your customers have had in the past. Then, take that opportunity to educate and train. Usually, the more you know, the safer you feel.
Finally, it's worth considering how we, as an industry, can reach these vulnerable populations. Better outreach, focused education and easy-to-use tools are resources that can bridge the gap to start making everyone feel safe and secure online.
Get more cybersecurity resources from CompTIA.
*Methodology: Research findings are based on a survey conducted by Savanta Inc., across the U.S., UK and Germany between July 27 and August 9, 2021. For this study, 5,000 respondents were asked general questions around suspicious online activities. Results of any sample are subject to sampling variation.