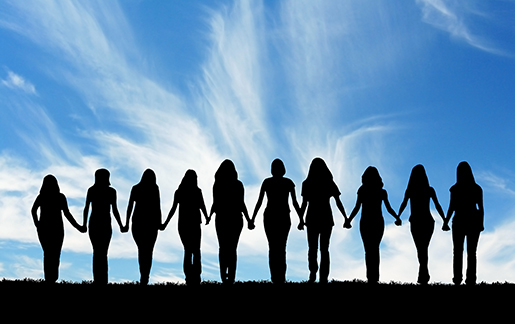 The theme of this year's International Women's Day is "Break the Bias," a nod toward overcoming challenges associated with stereotypes and discrimination in the workplace. CompTIA has many resources to help female workers support each other and provide guidance to advance their careers and businesses, including the Advancing Women in Technology Interest Group and the Advancing Tech Talent and Diversity community.
We asked several CompTIA volunteer leaders to share their stories and offer encouragement while trying to bring about change. Here's what they had to say:
Numbers Don't Lie: Surpassing Sales Quotas Earned Promotions
"I worked in sales which can be a great equalizer. Since sales requires you to make a number based on a quota, if you do that, you could be different. In my case, I believe I was accepted into technical sales (which was made up predominately of white males) because I was able to excel based on pure numbers. There was no objectivity, just subjectivity. No bias when can deliver 200% of quota or more. I was blessed to come up through the ranks in technology sales, it would have been different for me in other disciplines I am sure of it." – Tina Gravel, senior vice president of channels and alliance, AppGate, and member of CompTIA's Advancing Tech Talent and Diversity Community's executive council
Mentorship Can Bring Change, Much-Needed Support
"Women continue to make major advances in the workplace. According to the Bureau of Labor Statistics, women accounted for 51.8% of all workers employed in management, professional, and related occupations in 2019. To continue this positive progress, we need to make a proactive effort to elevate other women and act as role models.
"I am 10 years into my IT career and got to where I am today through quality leadership. It is important that we provide that same mentorship to other women who are starting their career. For women out there that have already advanced in their career, make a conscious effort to support other women. Give them guidance and a voice. Working together we can break the bias and drive positive change!" – Hannah O'Donnell, director of sales at Collabrance and a CompTIA Managed Services Community executive council member
Don't Be Afraid to Ask for Help to Find Your Strength
"When it comes to breaking the bias, my biggest piece of advice is that when you can't see your own successes, find someone that can lend you their strength and belief for a bit until you can find it yourself. I will always be that cheerleader for anyone who needs it because I believe that everyone has great potential to do big things" – Carrie Green, vice president of strategy at Alt-Tech, a Sherwood Park, Alberta-based solution provider, and an executive council member of CompTIA's Canadian Business Technology Community
Listen To Your Mother: Keep Learning, Stay Curious
"The best advice I ever got was from my mom: 'Educate Yourself.' To take that a step further, when you are learning, favor curiosity and focus on foundational respect. It is important to be broadminded and not stifle open and honest conversation with fear, punishment and judgement, especially if it's not part of your current echo chamber." – Barb Paluszkiewicz, CEO of CDN Technologies, an Oakville, Ontario-based MSP, and member of CompTIA's Canadian Business Technology Community
If You're Not Invited to the Table, Build a Better One
"Unfortunately, I have faced many gender biases during a 20-year career in the technology channel, but I learned to overcome them. The key to not allowing any biases hinder your career is to advocate for yourself—and for other women. If you don't feel like you're being invited to the table, build your own table and invite other women to join you. When women support other women, amazing things happen." – Robin Miller, director of channel engagement at Channel Program