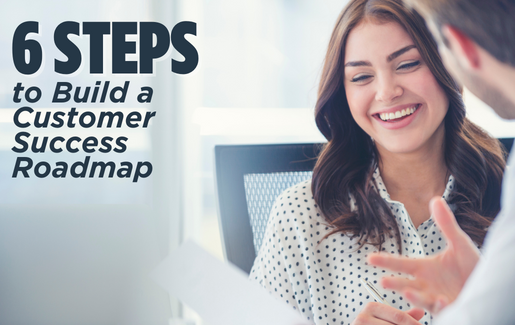 One of the biggest challenges for an MSP in the modern era is strategy around customer success. Strategy doesn't come naturally, and customer success seems like a moving target, so how do you build them out in a meaningful way?
That's a conversation that I have often and the way I explain it is that strategy is a compilation of mechanics that we must build to deliver customer outcomes. The IT industry is not generally specialized in building strategy or solely focusing on customer success to achieve business outcomes, generally most of our talk tracks are technical and deliver many nuances of a technical nature.
A modern business requires a modern approach and the challenge for an MSP is to move into an era of outcome-based, customer success-type business delivery models. That said we must embark on a journey to understand our customer roadmap within our business. Paving a path that is easy to explain, articulate and communicate to our customers will also demonstrate their success with our offerings.
This article will walk through the steps that MSPs can take to have an effective customer success roadmap, deliver business outcomes and, most importantly, illustrate customer success.
Step 1: Pre-Meeting Planning
One of the most important things that MSPs can do is educate their end user prior to a first meeting. That can be accomplished by delivering content that is specific and relevant to a customer's industry, their business or their needs.
It's critical to understand the needs of their customer, their industry and any compliance components the customer has, as well as their respective business outcomes, and most importantly what's driving them. Asking yourself a few questions prior to the first meeting will help you understand those needs and help you more clearly articulate how your value (products, services or processes) can empower the customer to be successful.
MSPs can map a customer's journey by walking through their process and documenting what you do—and should be doing—at each of the customer touchpoints. Start at the beginning and proceed through everything to help plan out the roadmap.
Does the plan lead to customer success? If so, great. If not, tweak the plan until you visualize success. This can be a fun process, but it takes time and will take everyone in the company to iron it out.
In some cases, the end user won't know the value your product or service can provide, but many modern buyers today research MSPs in advance of a first meeting. If you're meeting a customer, it's likely that the customer has already done research and may believe they understand your solution. You want to make sure that the information that the customer has available to them clearly articulates your value, program or process and how they might be successful with you.
If you don't have a specific process in place, here is an example that might help you be successful in communicating to customers prior to a first meeting:
Send an "About Us" email with meaningful content about your company and process
Email some statistics and content relevant to the customer and/or their market
Invite them to a webinar, either your own or from a vendor, which can help educate them on your solution and value
Send a meeting reminder email to ensure the customer's decision makers will attend (and reschedule if they can't)
One of the hardest things to do is get a first meeting with the customer, which makes your first impression so important. You only get one first impression, so recognize that you need to really understand the needs of your customer beforehand and ask all the right questions. This is one of the most impactful points in the sales cycle. If you choose not to take this seriously you could make a bad first impression and lose the deal before you even get started.
Step 2: The First Meeting
The goal of an initial meeting is to help both parties get to know one another and make sure your plan spells success for the customer.
Here are 5 steps to make sure your first meeting is a big success:
1. Ask questions and clarify pain points: Remember to ask questions that are relevant to your offering. Share relevant and similar pains that you've helped eliminate for similar company types.
2. Understand needs and define budget: Clarify the customer's actual needs and budget as it relates to your offering.
3. Reinforce how your offering meets their needs: Ensure that you can clearly articulate what you can do by illustrating outcomes. Follow up with meeting notes and next steps.
4. Assess the customer's environment: Take the time to fully assess the customer's environment, documenting information about all networks, servers, PCs, applications other tech areas. Using a variety of MSP tools can help with automated discovery.
5. Follow up, follow up, follow up: Many of us often miss this step, but this is by far one of the most important things in every step of the process. Keep communication ongoing, especially after every major milestone in your process. Make sure deliverables and outcomes match up with customer expectations.
After the first meeting, interested customers will want to know more if they can see themselves as successful with your solution.
Step 3: The Findings and Recommendation Meeting
The importance of this next meeting is to make sure that you can document what you will do—and how you will support it. If you have a process for quarterly business reviews (QBRs) or TBR, share that information in this meeting.
Take your time to explain everything that you discovered and documented. This is the moment you could win or lose the deal. This is when you focus on building trust and having strategic business conversations about the why you.
Step 4: The Closing Meeting
This is when you will present proposed contracts and pricing, schedule onboarding and talk implementation.
Some MSPs view this as an optional meeting but it is a good idea to schedule this and include decision makers in the process.
Step 5: The Onboarding Meeting
Once you're ready to begin onboarding, this is a good time to set realistic expectations on timelines for completion and ensure that everyone understands your onboarding process.
During the onboarding meeting make sure you:
Clarify objectives: Be clear on what you will be doing. Clearly articulate the products and programs you will be implementing.
Set timelines: Define the timelines and process that will occur during the relationship and what should be expected and when.

Educate staff: Make sure that not only the stakeholders understand your program but also the entire staff. Take time to educate everyone.

Communicate the plan: Communication is essential to success. Interact often and with the right people. Make sure you have a plan for this.
Remember, the sales cycle is never over. Even during the sale it's important to communicate outside of your regular activity, recommendations and/or QBRs. Keep the conversation going to ensure the customer feels they made the best choice. Share content that is relevant and timely and make sure you have a documented process to deliver content on an ongoing basis. Follow up on any meeting you have – even if it's just a thank you.
Step 6: The Ongoing Strategy Meeting/Call
Plan an ongoing bi-monthly strategy call or meeting to keep momentum going. Review the current plan and its performance and ask questions to ensure you are meeting the customer's current needs.
This is also the opportunity to review progress to-date. Your plan should have some goals based on measurables. Make sure that the customer can also see the progress.
Finally, as you build a customer success roadmap, look at the points above as a general framework. Massage your process into a simple, easy-to-communicate plan and make sure to emphasize their expected and ongoing success. Remember your value. Not every customer will be a good fit and if they are not, don't bend your process to make them fit.
It's OK to refrain from doing business with a customer that does not fit your program or plan. Most importantly, don't take on a client that doesn't allow you to make a profit. You won't stay in business if you can't afford to run it. With a comprehensive plan, program and documented procedures for customer success you will enjoy greater success in your business!
Juan Fernandez is the global channel chief of HacWare, CEO of MSP Growth Coalition and an executive council member of CompTIA's North America Community.