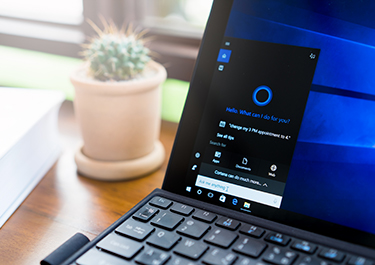 Microsoft's end-of-service date for Windows 7 – January 14, 2020 – will be here before we know it. Before taking on a Windows 10 migration, it is critical that you take the time necessary to create a comprehensive and detailed plan. Proper and careful planning is key to the success of any project. Not doing so can create major problems, such as schedule delays, compatibility issues, resource availability concerns, data loss and costly change orders.
Equally important is to have executive support at the highest levels for the plan. Be sure to document the plan and be as detailed as possible. There is no such thing as too much planning. A lack of details can sabotage the migration, and those responsible for the plan may find themselves looking for another job. Be sure to dot your Is and cross your Ts.
Consider the following when creating your plan:
Employee work schedules.
Business peak times.
An inventory of all Windows-based devices.
Whether your current devices can run on Windows 10.
A software compatibility analysis.
Backup of end-user data.
Alpha and beta testing.
End-user training.
A floorplan.
Personnel.
Identifying and locating your assets can be challenging if you do not have an asset tracking and license management solution. The mysterious art of Windows licensing will continue to baffle those responsible for managing it when they switch to version 10.
What separates the pros from the amateurs is wisely addressing issues with drivers and applications. Inadequately doing so will lead to major issues. Line-of-business managers will be incensed if the lack of preparation causes delays to their business output. Doing the homework upfront and with meticulous testing will avoid unnecessary irritation and increase the chances of a successful migration.
Driver issues are predictable and unavoidable. Downloading the proper drivers is essential. Your applications may not work with the new OS. Consider retiring obsolete apps and replace with new versions. System settings can be an issue and must be included in your plan. Unlike prior upgrades, the migration of Windows 10 will remove some of the configuration and system settings.
If you want to avoid a hit squad organized by your end-user community, you need to determine the best, friendliest and least disruptive way to back up their data. Ensure the newly upgraded devices work flawlessly and without performance issues during your beta testing or your service desk will be flooded with inquiries and complaints.
During the alpha phase, use test machines identical to what your users have. Do not leave any stone unturned. Document the test results. After completion of the alpha testing, begin your beta testing with a select, small group of end-users to be migrated first. This is the opportunity to test the migration plan with a confined group and make last minute changes to address any unanticipated problems.
It'll be wise to add additional staff to your service desk or IT team for post-migration support. An increase of support requests from the end-users is certain. Most will probably be related to how-to questions.
When the migration is completed, do a postmortem to discuss what went right and what could have been done better, and put together a lessons-learned document. It will be incredibly useful for the next planned migration.
Finally, the best advice for your Windows 10 migration is to thoroughly plan your migration and then stick to the plan. Do not deviate from it, if possible, in order to avoid unwelcomed delays and problems.
Tips for a successful rollout:
Go to ready for Windows to find out what applications are Windows 10 ready.
Provide basic training on what's new. Consider creating a quick reference guide or video.
Consider an automated app testing regimen. A monumental change with Windows 10 is its six-month auto-update cycle. Re-evaluation and re-testing of applications every six months may become a reality.
Consider combining your migration with a hardware refresh. It is unlikely manufacturers will update their drivers for Windows 10 as this will hurt product sales.
Solicit input from line-of-business managers when creating your project plan.
Consider a policy for end-user data to be kept on the company's network drive.
You may need help. Consider outsourcing for expertise and extra hands.
For more information on the services and support field, check out CompTIA's Technology Lifecycle Services Community.