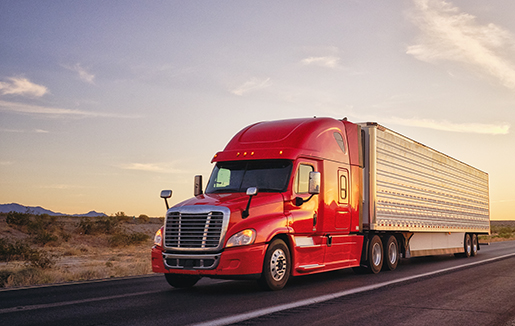 When COVID-19 started to spread, it was widely believed that the IT supply chain was going to be massively constrained. After all, significant numbers of IT products and components are made and assembled in China, where the coronavirus initially wreaked the most havoc.
But a funny thing happened along the way, a big shortage of tech products never materialized. Frank Vitagliano, CEO of Global Technology Distribution Council, recently told CompTIA's Carolyn April and Seth Robinson that all the talk of supply chain disruption maybe wasn't much ado about nothing, but it was over inflated.
"Depending on when this really started, let's say mid-late February, there was enough inventory to get folks through March maybe into early April. The bigger question was demand: will that hold? Ultimately it did, but it shifted to things required to support work from home, as opposed to normal business," Vitagliano said.
The IT supply chain, at least in the U.S., typically keeps between four and six weeks' worth of inventory on hand, even as logistics and just-in-time delivery capabilities have shortened transaction times, Vitagliano said. In other words, distribution deftly managed a short-term spike in laptops and other remote working solutions, while larger, more sophisticated projects like data center expansions, were put on the back burner. All told, the IT channel held its own, according to Vitagliano.
"There was enough inventory in the channel to support demand and since then, the facilities in China are ramping back up and product is starting to flow out," he said. "The process has mitigated what would have expected to be a huge drop in demand. Overall, revenue has stayed reasonable over that period and distribution has done a tremendous job ensuring that everything flowed. They have great relationships with vendors, they've been doing it for so long, and they kept it from becoming a huge void in the market."
Behind the Numbers
Some perspective: a survey conducted between February 22 and March 5 by the Institute for Supply Chain Management (ISM), which includes multiple industries other than technology, found that nearly 75% of companies reported supply chain disruptions in some capacity due to coronavirus-related transportation restrictions, and more than 80% believed their organizations would experience some impact because of disruptions.
But none of the major publicly traded IT distributors noted any significant supply-chain issues in their most recent financial results. Among them:
Tech Data didn't mention ongoing supply chain issues, noting there was "strong demand for endpoint solutions driven by remote work and business community needs."
Ingram Micro said it experienced a slowdown in March related to the pandemic, particularly in its Advanced Solutions categories, but that demand in the company's Technology Solutions and ecommerce solutions business was solid. However, the company noted the shutdown of businesses around the world may impact the second and third fiscal quarters.
SYNNEX said its Technology Solutions business was "essentially normal to slightly positive [in] March," adding that it's "clearly due to the pandemic and the urgency for products to support work at home, learn at home, delivery to home, and all the health and safety personnel assisting in the crisis." The company declined to give Q2 guidance.
Demand Shifted but Didn't Disappear
Supply chain disruption has also varied greatly, depending on the channel partner's business model, Vitagliano said. Services-focused MSPs didn't skip a beat supporting new remote workers, but traditional hardware resellers have seen a bigger impact.
"There are not a lot of big physical deployments taking place. Folks needed laptops, small servers, collaboration capabilities and physical devices associated with that. Partners that support that have been able to get through this reasonably well," Vitagliano said. "Some partners are really suffering because major decisions are being put on hold. At some point that may change, but there is some impact on storage and high-end servers."
But that business was already transforming anyway, Vitagliano said, noting a PwC survey that revealed that although 69% of CFOs feared COVID-19 would result in a global recession, only 18% were deferring or cancelling investments in digital transformation.
"Almost half said they were accelerating investments for automation projects, to change the way companies work because that's what would be needed. That was a very interesting point, which bodes well for the entire channel," Vitagliano said.
Distributors' cloud and digital business increased 32% in 2019 compared to the previous year, he added.
"Distributors have been making [cloud] investments for years now. They're starting to get really well positioned. They've all launched cloud business units, they're sharpening their tech skills," he said. "It's more than having a marketplace, you've got to have technical skills to articulate the value of various products, etc. They're recruiting new partners, vendors, and generating billions of dollars of business from cloud and digital services."
CompTIA Volley Podcasts
Catch more of the conversation between GTDC's Frank Vitagliano and CompTIA's Carolyn April and Seth Robinson, as well as many more discussions, by visiting the CompTIA Volley Podcast page.