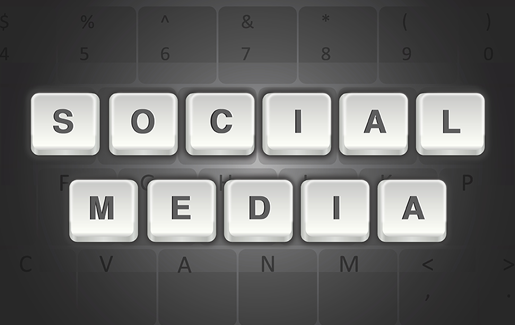 With the rise of remote working and permanence of online events, your social media presence and how you use social media for business has never been more important. It's conceivable you will work with people you never meet, and their perception of you and your business is constructed using your social media profiles. Here are five simple steps you can take today to put social media to work for you.

Clean Up Your Profiles

Take the time to audit your social media presence. Double check your titles. Make sure your headshot is current and represents you in a way that is congruent with your brand. Clearly outline what problems your business solves for clients in your biography on Twitter or in your description on LinkedIn. Take up all the real estate available on your profiles pages by adding a profile banner, and make sure to include key search terms for your vertical. On Twitter, you can pin important tweets to your profile, whether they're videos, interviews or customer testimonials.
Schedule Your Social Media Time
If you're using social media for business and professional purposes, setting aside dedicated time to update your accounts is an important meeting to schedule. At a minimum, take 15 minutes once a week and check your notifications on LinkedIn. Scan your news feed and like at least five posts in your network. Comment on at least one with a congratulatory message, a thought or additional point. Share a piece of content or a note with your followers. If you need inspiration of what to share, check out the CompTIA Company page for new blog posts and tech industry research.

Join the Right LinkedIn Groups

LinkedIn groups are a crucial way to connect with people who share your interests and challenges and are a great way to expand your professional network on social media. Groups are also displayed on your profile, so they're also part of your personal brand. You can find groups for your alumni group, your geographic location and any verticals your business addresses. Don't forget to consider joining the LinkedIn groups for your CompTIA community and CompTIA World, the LinkedIn destination for the business of technology. Find other professionals working in the business of technology and connect on the topics that matter to you most.
Use Hashtags with Care
Hashtags help users find similar content. But if your goal is to get people to engage with link, you'll want to place the hashtag after the link to encourage users to follow the link to your website as opposed to look at similar content on the social platform. Ensure you know why a hashtag is trending before you use it as well to avoid joining conversations that might not be relevant to your business.

Expand and Enrich Your LinkedIn Network
You can nurture your existing network by providing recommendations for your current or former coworkers, as well as requesting recommendations from others. Congratulate your network members for milestones, acknowledge anniversaries and welcome new members of your team. You can expand your network by adding new employees and clients as connections, as well as following up with new contacts immediately after in-person or virtual events. Ensure your invitation is accepted by sending a custom note with the connection request rather than leaving it up to LinkedIn.
The State of Social Media

Kelly Stone is the senior director of digital strategy for CompTIA. She's been awarded Nonprofit Communicator of the Year and Social Media Professional of the Year by PR News. Hear Kelly discuss the state of social media and what it means for your technology business on the Volley podcast.