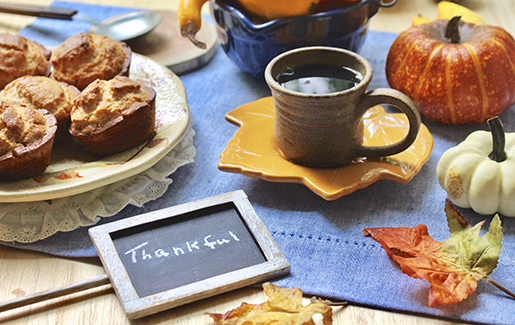 Colder weather, falling leaves and turning back the clocks. It can only mean one thing—it's Thanksgiving time, one of my favorite holidays. It's the kickoff to the holiday season and a great chance to spend time with friends and family—and maybe watch a parade or football on TV. As I look back on how much we've been able to accomplish at CompTIA this year, I wanted to give some thanks on behalf of my extended CompTIA family—the employees and members that mean so much to not only me, but the entire tech industry. With that in mind, here are 10 things the CompTIA membership team is thankful for not just today, but every day throughout the year:
A passionate, thriving global community of engaged and inspiring members.
Communities and Advisory Councils with incredible thought leadership and commitment to our industry.
Colleagues, partners and volunteer leaders who tirelessly support our member needs and initiatives, creating the resources, tools and programs that drive the technology industry forward.
Our certification team, training partners and certified alumni whose investments support membership initiatives and strengthen our global technology workforce.
Our policy and public sector teams that fight the good fight on the Hill and bring insight and innovation to government offices.
Our philanthropic arm, Creating IT Futures, that opens doors and career opportunities to those in need of a helping hand, bringing diversity to our industry.
Increased demand in the market for innovative, emerging technologies and solutions that keep our jobs fun, challenging and rewarding.
A board of directors that believes in CompTIA's mission, guiding and providing us with the support we need to get the job done.
A CEO, an executive team and a corporate culture that encourages us to be innovative, think out of the box and make the moves to grow CompTIA and our industry impact.
A network of friends that continues to grow every year, providing us with the energy and drive to do our jobs and move the needle, advocating for the technology industry.
Thanks again, to all of you, for everything you do every day for CompTIA and our industry. I look forward to even more great things in 2020. Enjoy the break and have a very Happy Thanksgiving!

Nancy Hammervik is the executive vice president, industry relations, at CompTIA.