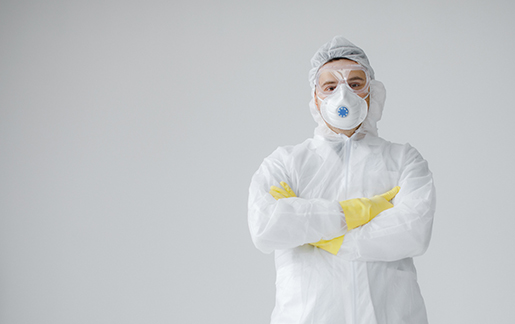 Is there a scarier job than being a health care worker working through the COVID-19 (coronavirus) pandemic right now?
The constant risk of possible exposure to the deadly virus is taking a grueling toll on many of those dedicating themselves to working the front lines. With so much at stake, it's imperative that medical professionals feel safe and empowered to work and that their employers and patients also have confidence that doctors, nurses and other medical staff are doing everything they can to stay healthy so that they can continue to work.
That's what TerraHub Technologies, a Calgary, Alb.-based developer of automated verification solutions is gearing up to do. The company's Credential Link solution leverages the immutable, distributed ledger properties of blockchain technology to allow hospitals and health care workers to verify and track the COVID-19 test results and self-assessments of employees.
For example, if a doctor tests negative for coronavirus, he or she can prove they're healthy in a verification-based app that connects to a back-end platform used by the hospital or other third party. The verified test results allow the doctor to continue working without risking the health of patients or co-workers. In the context of the current pandemic, it could mean more lives saved.
"It's a way to ensure that workers have a way to return to work and that they should be allowed to return to work because they can prove healthy and current credentials for whatever profession they're in," said Elena Dumitrascu, CTO of TerraHub Technologies and a member of CompTIA's Blockchain Advisory Council.
Immutable Ledger Ensures Verifiable Results
Verifiable test results also might allow the doctor to be temporarily assigned to another hospital or COVID-19 testing location. Of course, the doctor could be become infected with coronavirus after being certified, but subsequent testing would alter his verification and provide authorities with a more accurate record of who and when the doctor was in contact with, again to better help stop the spread.
"In situations where pandemic outbreak happens, it is crucial for those who are heathy to be able to easily prove their health status and travel, access work sites and perform their jobs," Dumitrascu said. "Similarly, for health officials it is important to track those tested, vaccinated and those who are ill. Credential Link gives the individual the ability to display on their mobile device all the tests and clearances they have received. With participation from app users, heath authorities will have the ability to know who is healthy, in recovery or ill, and those they came in contact with."
How Blockchain and Other Emerging Technologies Are Tackling Coronavirus
The current pandemic serves as a great example of how blockchain technology can be applied in a critical situation, Dumitrascu said.
"The concept of our solution is not just for health care workers, but all companies in the service industry who have people as assets. How can you protect your people, your assets, and regain trust when it comes to deploying those assets with clients?" she said.
For example, the TerraHub solution can be used to certify that someone has successfully completed training on prevention techniques such as washing hands or how to wear protective gear, Dumitrascu said. "It could also reduce mandated quarantine periods for health-care workers who have verifiably tested negative, allowing them to return to work more quickly," she said.
Enabling Trust to Help Flatten the Curve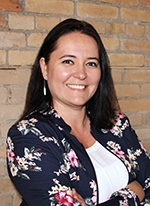 The solution was originally developed for the oil and gas market, a major industry in the Calgary area. Many oil and gas companies require specific health and safety credentials when entering a remote or potentially dangerous job site. TerraHub verifies that individual employees are allowed in a certain area—or not—by simply providing their current verification status.
Individual users also have control over how much information is shared and with who, ensuring that HIPAA and other standards and regulations are followed.
"It's not a silver bullet for coronavirus because people can remain asymptomatic for so long, but at least you have a record of when things happened that can be used to stop the spread," Dumitrascu said.
For example, if a cable company worker who previously tested negative receives a positive test, the system has a blockchain record of every house the technician visited to help pinpoint where the infection may have been picked up—and which houses need to be notified of possible exposure.
Emerging technologies including blockchain represent not only a possibility to help reduce the spread of coronavirus, but also provide some positive energy during an otherwise bleak time. "We're trying to change the conversation toward the positive. Let's talk about how we can better control and mitigate some of the scare," Dumitrascu said.
It's also about enabling trust, she said. As an immutable ledger, blockchain is basically tamper-proof and 100% verifiable to those that have access to the data.
"That's a big part of our society right now, right? How can you enable more trust? How do you trust that the person standing in front of you has done everything in their power to ensure that they're OK," Dumitrascu said. "A verification solution can go a long way towards that. It's not just someone saying 'I'm tested and I'm healthy.' It's being able to prove it with the right credentials and show that the credentials are current. That's extremely valuable as we look to flatten the curve."