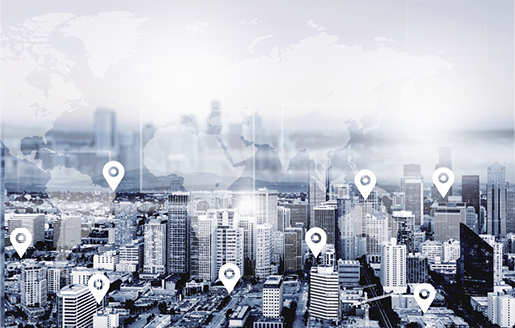 Dedicated to helping people with diagnosed serious mental illness (including schizophrenia, schizoaffective disorder, bipolar disorder, and major depressive disorder with psychotic features) live independently by integrating them into the community of their choosing, True Mental Health Services provides a number of services, including assisting clients with completing doctor appointments and filling prescriptions at pharmacies.
These activities often require case managers to transport clients back and forth, and it's critical for the San Antonio, Texas-based company to know where their vehicles—as well as employees and patients—are at all times.
But GPS technology can do a lot more than track a fleet of vehicles—it leverages IoT, business analytics, AI, and automation to help improve fleet management, analyze route data and improve the patient experience, as TrueMHS found out after partnering with GPS Insight, a Phoenix-based solution provider and CompTIA member.
True MHS found GPS Insight through a Google ad while searching for fleet management solutions and was impressed by the number of things that GPS Insight could provide by leveraging applications around GPS technology, according to Ryan Driscoll, vice president of marketing at GPS Insight.
"Through our discovery process, we dove into the issues, the impacts of not solving those issues, and the results that TrueMHS needed to see to be more successful," Driscoll said. "Out of the gate, TrueMHS wanted to improve the company's patient experience by having more visibility, and he had no easy way to tracking mileage for all his vehicles on the road for tax purposes for the IRS." Specific obstacles around the patient experience limited visibility into the location of drivers and time spent with patients.
Using Technology to Craft a Solution
Leveraging GPS technology with its own proprietary applications, GPS Insight provided TrueMHS with detailed information about the drivers' activities, giving TrueMHS CEO Patrick True improved visibility into knowing which patients were visited, how often, and for how long. That additional information allows Patrick to focus on ensuring he has the best possible employees in place to provide the high level of patient experience that customers deserve.
In essence, the vehicles become another device on the network, managed in an IoT fashion, and information is collected and analyzed through Big Data-like algorithms to provide customers with meaningful insight and actionable steps to improve their business, Driscoll said.
TrueMHS not only solved its initial challenges but also experienced additional unexpected benefits. "Patrick saves over $110,000 a year in insurance costs by monitoring behavior location information, as well as prove that his vehicles are used for business use only," Driscoll said. GPS Insights' platform also notifies TrueMHS when vehicles have mechanical issues, saving the company even more money. Since the GPS tracking device is connected to the vehicle's engine control module (ECM), it can transmit engine fault codes to management before the check-engine light even comes on. This keeps prevents small problems from becoming big ones, minimizing vehicle downtime for maintenance and, as stated, reducing maintenance costs.
The key to helping customers—especially those that are helping to improve people's lives—is to understand their issues and develop a solution that fits their need, and not try to force a technology or a solution into an environment, Driscoll said.
"Many of our competitors do not take this same approach, they are much more aggressive and take more of a 'look-at-what-our-product-can-do' approach," he said. "GPS Insight makes the data actionable and our dedicated account managers understand key drivers and goals, so that that the system works to support or meet those goals," Driscoll said. "Our solutions also look at fleet management more holistically."
Within a couple of weeks, TRueMHS was running the GPS Insight solution. "Understanding those challenges and showing customers the parts of our solutions that solve those challenges is very important. Training the users and ensuring the software is administered in order to solve those challenges is the key."
Added TrueMHS's True, the GPS technology even helps the provider maintain a high-quality employee pool because it's able to better identify employees dedicated to providing the highest quality of care. "Our clients deserve the best and the best we can provide them," True said. "As a company, we won't accept anything less than our best."
CJ Arlotta is the managing member of CJ Media Solutions, LLC