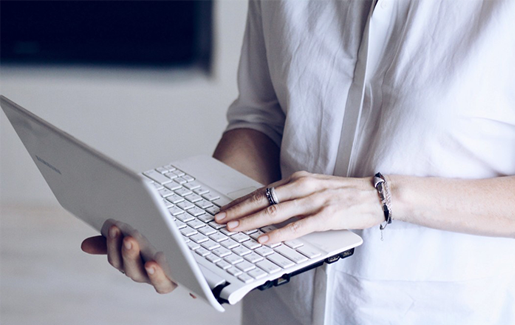 Many business owners, including vendors and solution providers, think backbreaking hard work is the only route to achieving a sustainable business. However, the business model you select will have a more significant impact on your future success and growth. No matter how much hard work you put into your business, it means nothing if that work isn't aligned directly to your business model and customer offering.

When choosing a business model for your organisation, you should consider:
The way you deliver service to your clients.
The dynamics of your internal teams.
The strategies that can be applied to make money.
The steps you need to take for long-term business success.
Investing the time and effort to understand these areas and get them right will give your business a better opportunity to make money. This was the topic at the managed service provider workshop at a recent ANZ Channel Community meeting in Sydney, where Si Harris, a trainer with 6,500 coaching sessions and 400+ keynotes under his belt, presented to attendees. Read on to learn the key takeaways for SMBs, vendors and solutions providers looking to better utilize their business models.
Delivery of Services
Niche Delivery Model
If you operate using a niche delivery model, your business has a specialisation. If you're all things to all people, you will struggle to make money. Decide what you're really good at and focus your effort on your area of strength.
If you're a niche provider, it's important to determine who your customers are, segmenting them according to their value to your organisation. Your business should make it a priority to profile customer segments to understand your clients better.
Do this by designing your ideal client. Determine what drives them to buy your services, stay with you or not, and discover what frustrations and desires they have. Then, you can base your business model and marketing strategies around this knowledge to narrow your niche.
GSAC: Generalist, Specialist, Authority, Celebrity
The generalist, specialist, authority, celebrity or GSAC pyramid outlines the stages an individual or business goes through in their subject area as they get more experienced. For example, Gordon Ramsay is a celebrity in his subject area. While he is now extremely comfortable at the top of the pyramid, he started as a generalist and worked his way up the pyramid.
When starting your business, you will typically be a generalist. Moving from generalist to specialist requires focus and investment in improving your skills and expertise. Becoming an authority typically requires getting published online or in books to share your expertise with the industry. Finally, achieving celebrity status results from becoming recognised and known within the industry and beyond.

Network Science
It's important to determine the best route to plug into a network, association or partnership that has clients similar to your business, but are not direct competition. LinkedIn has increasingly become one of the most effective platforms to do this. As the most up-to-date database of businesses, it's important to keep your profile updated by filtering your connections to include only those individuals that are relevant and interested in your services.
You should also focus your page more around what you offer your clients rather than individual strengths. You can use the banner at the top of your profile as an ad space to demonstrate what your business can offer clients. You only have seven seconds to grab potential clients' attention, so leave no stone unturned to grow your network.
Growing Your Team
Franchising and Licensing
While franchising and licensing your business can be costly, it lets you scale your business at a much faster rate and can have a significant impact on your overall business growth. The specific systems, processes and procedures that support this business model, once in place, can ease the transition as the business owner begins to exit the business. A business that can survive and thrive without depending on the owner will have more success than those that cannot.
Systems
Systemising your business can save you time, energy, money and stress and can lead to a more efficient business. Most business functions can be systemised or automated, from your operations functions to finance and HR.
For example, the induction process for new staff members and teams can be systemised by introducing an online interactive training pack. You can monitor what videos staff have and haven't watched during their induction to determine their readiness for certain tasks.
Employee Engagement
All individuals are on a journey, and not all of them want to sit next to you in the director's chair. They all have different levels of engagement and ultimately, you need to figure out where your team members want to be within your business.
While this is a complex task, identifying how involved and committed staff are can help you to determine the best routes to get the optimal engagement from your team. How you bring people into your business can set you up for future engagement. By recruiting slow and firing fast, you can make sure employees across all levels of the business are engaged and having their needs met.
Making Money
Balance Sheet Wealth
Measuring wealth requires goals and benchmarks that can be regularly reviewed. For example, it's essential that your business can comfortably set aside an agreed salary to match replacement costs for a CEO and retain an agreed dividend amount to be used to invest, build wealth or reduce bad debt.
You must also calculate your business's expenditure to create your net worth, and determine how long you can survive going forward without any income at all. Your job is to create wealth for your balance sheet, so investing a lot of time to get each detail right is important.
Margins
Your margin is everything in your business; it's the money you make when you subtract your operating costs from your revenue. When setting prices, you can either create prices through a calculation mechanism, or by conducting market research. It's important to review your margins every quarter to identify where you can improve and any issues that are occurring.
Conversions
It's essential to measure the rate of conversion in your business and analyse how you process clients through the lead and opportunity to deliver a price that converts the sale. You can generate leads in several ways, including: pay-per-click; sales calls; LinkedIn; referrals; networking; and outbound marketing.
Every time you achieve a lead, you have paid money to get them into your business. It's important to map out the steps involved to determine how and when you lose opportunities. By designing your sales pathway from inquiry through sale, you can improve inefficiencies. If your business doesn't have a strong sales process, you are completely at the mercy of your clients' buying process, so it's essential your business invests time to improve this area.
Long-term Strategies
Innovate or Stay
It's important to identify the barriers to entry to your industry to determine how stable the industry is to new entrants or external factors. If it's easy for someone else to copy your business model, you must make sure your offering remains unique. You should examine your business model to find out how easily it can be disrupted by technological advancements and understand whether you need to attack or defend your current marketplace. Your market will constantly evolve and change, as will your customers' needs, so you need to recognise this and make sure you are adaptable and flexible enough to survive.
Legal Resources
You must organise your legal resources to be sustainable. This includes protecting your intellectual property; making sure your customer relationships are clearly defined and protected; and providing thorough contracts to staff that include exit clauses to prevent staff from stealing clients once they leave your business.
Exit Plan
As a business owner, there will come a time where you exit the business. SMBs are tough assignments so getting your exit plan right can be extremely rewarding. It's important to determine the processes involved and the intergenerational handouts that may occur in your exit plan and then develop a timeframe to complete these activities. This will give you more confidence that your business can succeed without you in the driver's seat.